September 25, 2018
Rosmah Mansor: It is time to prosecute her
by Bernama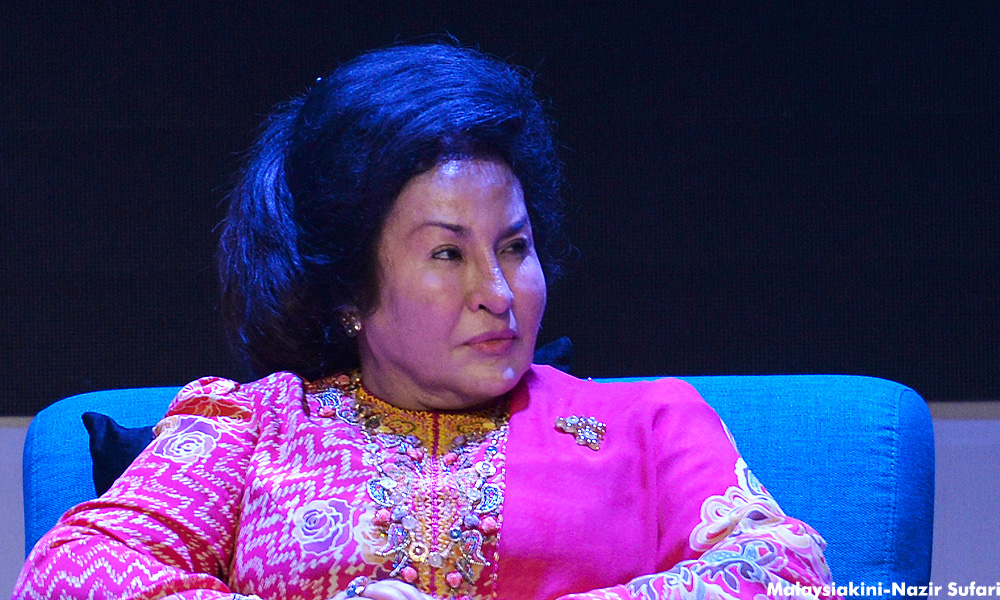 The MACC investigation on former Prime Minister Najib Abdul Razak's wife Rosmah Mansor has been completed and the report submitted to the Attorney-General for the next move, MACC Chief Commissioner Mohd Shukri Abdull said.
"The MACC is only responsible for carrying out the investigation and it is up to the Attorney-General whether to prosecute Rosmah or not," he said.
Prior to this, media reported that Rosmah may face over 20 criminal charges, mostly involving money laundering.
Last June, she was summoned to give her statements to the MACC at the agency's headquarters in Putrajaya.
On Sept 20, it was also reported that MACC did not rule out that Rosmah would be charged soon.
Shukri, however, refused to comment further. "I cannot answer your questions on whether or not she will be prosecuted because it is outside our jurisdiction," he said when met after delivering an executive talk titled "Corruption: A Challenge for the Young People" in conjunction with the Varsity Anti-Corruption Convention at (KoMawAR) at Universiti Malaysia Perlis (UniMAP) in Arau.
On the PKR President-Elect Anwar Ibrahim's claim that there were elements of corruption in PKR elections, Shukri called on the PKR de facto leader to provide the authorities with information about the persons involved.
He said without the information, it would be difficult for the MACC to begin investigation.Anwar was today reported to have said that there were unnamed leaders in PKR offering projects for support in the party polls, and that the would not tolerate those who use "dirty tactics" in the party polls.
– Bernama