December 5, 2017
Malaysia

: Malaysian Ingenuity Knows No Bounds when it comes Corruption
by R Nadeswaran
Yes, indeed, Prime Minister Najib Razak is as pure as Caesar's Wife and a role model for Malaysian millennials. He showed them how to make RM2.6 billion without forking out a single cent.

COMMENT | Experience tells us that Malaysian ingenuity knows no bounds when it comes to addressing issues, or rather getting around them. Malaysians are also noted for being able to provide complicated answers to confuse the questioner. They can side-step, out-talk and out-manoeuvre all and sundry.
We can leave it to our leaders, politicians, civil servants and sometimes even drivers and bodyguards to come out with a plethora of explanations which would put artspeak to shame. (For the uninitiated, artspeak is described as "obscure, esoteric, or pretentious language used to discuss art.")
Last week, Malaysiakini broke the news that a group of Malaysians allegedly made about RM60 million from a property deal apparently without forking out a single sen. It involved the sale of a Melbourne property to Mara Incorporated Sdn Bhd (Mara Inc), a government agency whose mission is to help poor Malays.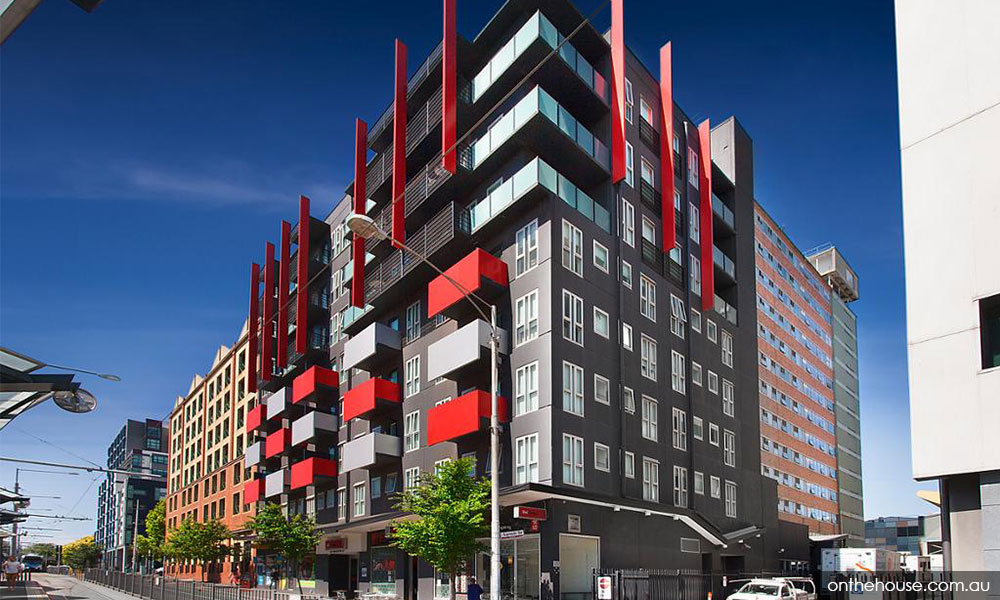 With documents and graphics, Malaysiakini showed the shenanigans in the purchase of a property known as UniLodge, a 12-storey building at 746, Swanston Street in central Melbourne. It was "sold" to Mara Inc for A$41.8 million (about RM138 million) against its then market price and transacted value of A$23.5 million (about RM77.6 million).
Mara Inc entered into an agreement to buy the assets of Scarlett Nominees Ltd, a company incorporated in the British Virgin Islands (BVI), which included another BVI shell company called Thrushcross Ltd, which later changed its name to Thrushcross Land Holdings Ltd.
This transaction involved payment of A$41.8 million by Mara Inc to Scarlett supposedly for Unilodge but neither Scarlett nor Thrushcross owned the property at the time of the sale. After having received full payment, the perpetrators paid A$23.5 million for the building and allegedly pocketed the remainder.
However, this is where Malaysian resourcefulness and memory usually work in tandem to produced (un)desired results. When contacted by Malaysiakini, then Mara Inc chairperson Mohammad Lan Allani said he could not remember the details of the transaction.
"What I can say is if the company (Thrushcross) is a shell company, there is no way Mara Inc board would approve the deal. Our SOP (standard operating procedure) is very thorough.
"While I was chairman, I was very meticulous. The SOP must be comprehensive. We had an evaluation process. Only when all these were completed, only then we would proceed."
But the documents which were made available to Malaysiakini and Fairfax Media in Melbourne show that directors were appointed and removed in a pattern so as to ensure the deal is closed without hitches.
These documents are obtained from the authorities in Melbourne. Sale and purchase agreements signed by solicitors, statement of finances prepared by accountants, valuation reports done by valuers, and there is even a receipt from the Australian government – the stamp duty paid on the transaction of the property.
If Mohammad Lan claims that "there is no way Mara Inc board would approve the deal", he is being generous with the truth. The dossier leaves a trail of evidence leading to the soiled hands of a few within and outside Mara Inc.
But as in all issues which need specific answers, Mohammad Lan too had a ready answer in his SOP – as chairperson of Marc Inc, he is required to sign all documents. "For details, you have to ask the (then) CEO (Abd Rahim Halim)."
End of matter? Not exactly.
Lofty valuation
Another player entered the fray. Raine & Horne International Zaki + Partners who did the first valuation of A$43 million, defended its lofty price tag. Its executive director Rosli Atan said he was "confident" that the survey, conducted five years ago, was carried out in accordance with proper methods.
If not for semantics, for purposes of getting to the bottom of this whole rigmarole, the word "confident" is somewhat a giveaway or is it redundant? Without wanting to cast aspersions on the individual or the company, the journalistic mind wonders what difference would it made that he said "the survey was carried out according to the proper methods."
As if to reinforce his confidence, Rosli noted that it was "not true," when asked about the valuation, which was purported to have been inflated to benefit several Mara Inc officers and their cronies.
"I am confident with my evaluation. In 2012, I was confident. As of the date of the evaluation, I was confident," Rosli reiterated when contacted by Malaysiakini last Thursday.
But valuations on the same property by two other companies two years later in a booming property market in Melbourne put the price very much lower. CBRE Valuations Pty Ltd valued the UniLodge property at A$25.5 million, while Charter Keck Cramer put the price at A$29.7 million.
It is common knowledge that various factors determine the valuation of a property including supply and demand as explained by Rosli, but it difficult to swallow the fact that the building actually changed hands a few months after Rosli's valuation for A$23.5 million – leaving a massive profit for those involved in the deal.
Rural and Regional Development Minister Ismail Sabri Yaakob–Reckless and Irresponsible but loyal to UMNO President
Also joining the fray and putting his name into the hat on Malaysian inventiveness was Rural and Regional Development Minister Ismail Sabri Yaakob, who spoke on behalf of the Malaysian Anti-Corruption Commission (MACC).
He said MACC is currently waiting for a report from Australian authorities regarding the transactions.
"So it is better for us to just wait for that, there's no use raising the matter again," Ismail Sabri was quoted as saying by Sinar Harian.
Mr Minister, we beg to differ. This is not raising the matter again. This is a new matter altogether. These documents on Unilodge only emerged two weeks ago and even Mara Inc officials were not aware that they bought a shell company for A$41.8 million. This alone speaks of the internal checks and balances and the mechanisms within Mara Inc.
Until those involved in this self-indulgent floundering of people's money are brought to book, every Malaysian has his or her right to keep these issues in public domain. It may add to the long list of "unfinished" business of the MACC or it may land in its 'morgue' where files gather dust and are subsequently forgotten over time.