January 12, 2018
Trump's Abominable Snow Job
"America first" means workers come last– The Abominable Snowman.
In the 2016 US Presidential Election, Donald Trump presented himself as a populist who would protect America's "forgotten" workers from the disruptions of trade and immigration and the nefarious designs of unnamed elites. But, a year after assuming office, it has become abundantly clear that "America first" means workers come last.
Almost one year ago, beneath a gray sky and before a middling crowd, Donald Trump was sworn in as US President. In his inaugural address, he vowed that, "Every decision on trade, on taxes, on immigration, on foreign affairs, will be made to benefit American workers and American families." And to the "forgotten men and women of our country," he vowed, "I will never, ever let you down."
Trump had campaigned on a promise to tear up "unfair" trade agreements and crack down on immigration. And in his first weeks and months in office, he abandoned the Trans-Pacific Partnership (TPP). He announced America's withdrawal from the Paris climate agreement. He banned entry to the United States for Muslims from seven countries. And he has cleared the way for the deportation of hundreds of thousands of Latin Americans who have been living in the US legally for a generation or more.
But, as Trump prepares to deliver his second "State of the Union" address, it is clear that many other major promises have fallen by the wayside. The wall he promised to erect on the border with Mexico is no closer to being built than it was a year ago. The 2010 Affordable Care Act (Obamacare) remains un-repealed. American infrastructure remains neglected and underfunded. And, rather than "drain the swamp" of entrenched insiders and vested interests that shape so much US policy, he's stocked it with bigger alligators.
To be sure, Trump's predecessors had similar failures. Barack Obama never did manage to shut down the US military prison at Guantánamo Bay. George W. Bush failed to enact comprehensive immigration reform. And Bill Clinton could not deliver on health care. But they at least upheld the spirit of their commitments.
As Project Syndicate commentators have documented, the same cannot be said for Trump. During his first year in office, US domestic and foreign policies have amounted to a full-scale betrayal of American workers and families, including those in Michigan, Pennsylvania, and Wisconsin to whom he owes his presidency. And, with his approval ratings pinned at historic lows, many others who voted for him in 2016 presumably feel the same way.
Soaking the 99%
The Trump policies that will most obviously affect American workers and families relate to health care and taxes. After joining with congressional Republicans last spring and summer in a failed attempt to repeal Obamacare, the Trump administration introduced regulations to bypass key provisions of the law, such as a new rule allowing companies and organizations to band together to purchase skimpier coverage. Trump says his executive orders are intended to shore up wobbly insurance markets, but many observers expect the measures to drive up premiums for millions of Americans and introduce new inequities in coverage over time.
The Tax Cuts and Jobs Act of 2017, signed in December, similarly backloads the pain. In the near term, American workers will see modest bumps in their paychecks. But within the next decade, Nobel laureate economist Joseph E. Stiglitz notes, the law "will increase taxes on a majority of Americans in the middle (the second, third, and fourth quintiles)," and add at least $1-1.5 trillion to the deficit by 2027, all so that tax cuts for corporations can remain permanent.
That timing, says Nouriel Roubini of New York University, is no coincidence. The tax plan was designed with the 2018 midterm congressional election firmly in mind. Until then, Roubini explains, Trump and the Republicans "can brag about cutting taxes on most households." And after that, "they can expect to see the economic-stimulus effects of tax cuts peak in 2019, just before the next presidential election – and long before the bill comes due."
But both Stiglitz and Roubini are skeptical that the GOP's ruse will work. After all, Stiglitz writes, "voters are not so easily manipulated," and there is much in the Trump tax package that workers, in particular, should regard skeptically.
For example, despite Trump's promise to "bring back" jobs to the US, Roubini shows that provisions in the tax law "will give US multinationals an even greater incentive to invest, hire, and produce abroad." And, contrary to Trump's campaign promise that "no one will lose [health-insurance] coverage," the tax law repeals Obamacare's individual mandate, which "will cause 13 million people to lose health insurance, and insurance premiums to rise by 10%, over the next decade."
Moreover, as Stiglitz points out, contrary to Trump's explicit promise to "eliminate the carried-interest deduction and other special interest loopholes that have been so good for Wall Street investors," the dodges remain intact, and will continue to be exploited by "job-destroying private-equity firms." The tax law also does little for workers whose jobs have been eliminated or displaced. As the University of California, Berkeley, economist Laura Tyson and Lenny Mendonca of New America observe, the law "prioritizes investment in physical and financial capital over what the US really needs: more investment in human capital and lifelong learning to help workers and communities cope with the disruptive effects of automation and artificial intelligence."
Laura Tyson@ University of California
But that is not all. Tyson and Mendonca remind us that the law will also heap costs on Americans living in Democratic-leaning states such as New York and California, by imposing an "across-the-board limit on mortgage deductions," and "by capping the federal deduction for state and local income and property taxes." The combined effect of these provisions, Tyson and Mendonca conclude, will be to increase "the marginal tax rate on millions of workers in the country's most productive locales and industries." Rather than encouraging innovation, Trump's tax law will stifle it.
Economic Impossibilities for Our Grandchildren
Jeffrey Frankel
Beyond the tax plan's immediate, concrete effects, it could also have adverse long-term implications for US economic growth and prosperity. Harvard University's
Jeffrey Frankel
points out that, whereas previous Republican tax cuts, such as in the early 1980s, came after economic downturns, the new law lands on an economy that is already near full employment. That means it could hasten the rate at which the US Federal Reserve will raise interest rates, which, Stiglitz notes, will lead to slower "investment, and thus growth," regardless of whether "the consumption of the very rich increases."
Frankel also laments that the law will reduce government revenue at a time when baby boomers are "retiring at a rate of about 10,000 people per day, meaning that Medicare and Social Security outlays – for health insurance and pensions, respectively – will increase rapidly." Such cost increases, Roubini says, play directly into the "starve the beast" strategy long beloved of congressional Republicans, whereby party leaders will "use the higher deficits from tax cuts to argue for cuts" in social programs for "elderly, middle-class, and low-income Americans." But, while Speaker of the House of Representatives Paul Ryan has already expressed his eagerness to pursue entitlement reform in 2018, Senate Majority Leader Mitch McConnell is much more reluctant.
In fact, the argument for entitlement reform – that US government debt is unsustainable and must be reined in – contradicts a central claim behind the Trump/Republican tax plan: that it will generate enough growth to cover most of its costs. As Stephen S. Roach of Yale University explains, this is the classic supply-side argument to which America now owes its swelling debt. After the Reagan-era tax cuts, Roach observes, "federal budget deficits ballooned to 3.8% of GDP during the 1980s, taking public debt from 25% of GDP in 1980 to 41% by 1990"; moreover, the US current account has "remained in deficit ever since (with the exception of a temporary reprieve in the first two quarters of 1991 due to external funding of the Gulf War)."
Higher deficits, former Greek Finance Minister Yanis Varoufakis reminds us, imply "higher long-term tax bills" for American workers down the road. Of course, taxpayers might be willing to accept that if the law's corporate-tax provisions translate into higher wages across the board. But will they?
Harvard's Martin Feldstein
Harvard University's Martin Feldstein, who believes the "economic benefits resulting from the corporate tax changes will outweigh the adverse effects of the increased debt," is cautiously optimistic. Before the law passed, he predicted that reducing the corporate-tax rate from 35% to 20% (the final bill reduces it to 21%) would make the US far more competitive. And that, in turn, "will attract capital to the US corporate sector," translating into higher "productivity and real wages," possibly to the tune of "$4,000 per household in today's dollars" by 2027.
But as Roach points out, US companies already "pay a surprisingly low effective corporate tax rate – just 22% – when judged against post-World War II experience." The US is already third in the World Economic Forum's yearly ranking of international competitiveness. And, at 9% of gross domestic income, "the current GDP share of after-tax [corporate] profits is well above the post-1980 average of 7.6%."
Moreover, Tyson and Mendonca point to a "large body of economic research" showing that, "at most, 20-25% of the benefits of corporate tax cuts will accrue to labor; the rest will go to shareholders, about one-third of whom are foreign." That suggests the long-run trend of wage gains trailing behind productivity growth could continue. While corporate profits have been rising, Roach observes, "the share of national income going to labor has been declining." There is no reason to expect the Republicans' tax legislation to change that.
The Great Growth Debate
Still, in the lead-up to the bill's passage, Harvard's Robert J. Barro pointed to three provisions in the tax plan that he believes will induce substantial business investment, and thus growth in output and employment. In addition to lowering the corporate-tax rate, the law also allows companies to write off the full cost of new equipment immediately, rather than over time; and it shortens from 39 to 25 years the period for writing off non-residential business structures. According to Barro's calculation, the new tax regime will "raise long-run capital-labor ratios by 25% for non-residential corporate structures and 17% for corporate equipment," implying "a large long-run increase in real per capita GDP – by around 7%."
Harvard's Lawrence H. Summers
But Barro's Harvard colleagues, Jason Furman and Lawrence H. Summers, who both served as senior economic advisers to Obama, criticized Barro's analysis for making "the least favorable assumptions about current law and the most favorable assumptions about future policy" under the Trump/Republican plan. Using Barro's own model, Furman and Summers calculate that the tax law will "yield an increase in the level of long-run GDP of about 1%." That prediction is in line with assessments from most other economists and official budget scorers, including, they note, the "Republican-appointed Joint Committee on Taxation."
In his own contribution to the tax debate, Stanford University's Michael J. Boskin – who co-signed an open letter in November with Barro and seven other economists promoting the tax package's growth potential – suggests that Furman and Summers have underestimated key effects of the bill. The impact of equipment investment on GDP growth, he contends, is "much larger than in the conventional models used in most studies, including those relied on by government revenue scorers," owing to the "learning-by-doing effects" associated with new technologies.
Then again, tax policies are not the only factor weighing on investment decisions. Roach, for his part, suspects that weak business investment in recent years may be "due less to onerous taxes and regulatory strangulation, and more to an unprecedented shortfall of aggregate demand," the latter being a more salient driver of capital expenditures. The extent to which the tax package will stimulate demand remains to be seen, and much will depend on whether Republicans follow through on spending cuts this year. If they do, Barry Eichengreen of the University of California, Berkeley expects the ax to fall on programs that benefit "hand-to-mouth consumers, who will reduce their own spending dollar for dollar, denting aggregate demand."
"America First," Workers Last
Furnishing workers with more bargaining power could help to boost wages, and thus demand. And yet, as Roubini observes, Trump's "deregulatory policies are blatantly biased against workers and unions." The Trump administration has proposed deep cuts to the Occupational Safety and Health Administration, which polices workplace safety. And it has sided with corporations over workers in pending court cases, including one before the Supreme Court that could decide whether employees may be forced to sign arbitration agreements barring them from joining class-action lawsuits against their employers.
Likewise, Christopher Smart of the Carnegie Endowment for International Peace argues that Trump's decision to abandon the TPP will actually make it harder for American workers to compete with cheaper labor abroad. Under the TPP, Smart explains, "Countries as diverse as Peru, Vietnam, and Mexico would have signed on to labor laws enshrining workers' rights to form independent unions and engage in collective bargaining," thus raising the cost of their labor vis-à-vis American workers. Of course, if a new Japanese-led effort to resuscitate the TPP succeeds, the 11 remaining Pacific-rim countries could still agree to higher uniform labor standards. But with the US remaining outside the proposed trade bloc, it will have less leverage to address other countries' violations.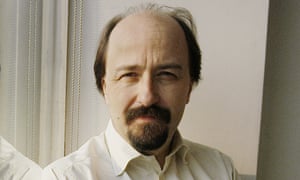 Bill Emmott
Elsewhere on the trade front, Bill Emmott, a former editor-in-chief of The Economist, notes that, "Trump has often huffed and puffed about other countries' unfair trade practices, just as he did during the 2016 election campaign; but he has done little to turn words into deeds." After promising to label China a currency manipulator, for example, Trump has (wisely) abstained from following through. Still, Emmott expects Trump to ramp up his protectionist policies this year, now that tax cuts are behind him.
In December, the White House gave a preview of what that agenda might look like with the release of its National Security Strategy, which places an unprecedented emphasis on economics. In Feldstein's view, the Trump NSS includes some "valuable initiatives" for "dealing with foreign trade" – including stepped-up efforts to crackdown on intellectual-property theft. The problem, for Feldstein, is that the NSS singles out "unfair policies pursued by China and other countries, without distinguishing between those that hurt American interests and those that, though 'unfair,' actually help Americans."
The fear now is that Trump will take a broad approach and either eliminate Chinese policies that are good for American consumers – such as exporting excess goods at fire-sale prices – or precipitate a full-scale trade war. If the latter happens, Kaushik Basu of Cornell University warns, no country "will suffer more than the US itself."
Trump's first-year record on immigration is a similarly mixed bag. After multiple tries, he managed to implement a Muslim-focused travel ban that passes judicial muster (it now also bars travelers from North Korea and Venezuela). And yet it is not clear what, if anything, his immigration policies have done for American workers, even those who believe that immigrants take American jobs and contribute less to the economy than they consume in public services. After all, notes Roubini, "the 'Muslim ban' doesn't affect the supply of labor in the US"; nor does "the administration's plan favor skilled over unskilled workers." In fact, as Harvard's Kenneth Rogoff warns, measures that "sharply reduce immigration" would "have significant adverse effects on growth," and thus on jobs and wages.
Nationalism for Dunces
In his inaugural address, Trump also promised to "reinforce old alliances and form new ones," and to "seek friendship and goodwill with the nations of the world," while always putting "America first." Foreign policy does not have as obvious an effect on US workers and households as tax cuts do. But if an incompetent or dangerous administration were to undermine the US dollar's standing as the world's main reserve currency, that loss of status would most likely prove to be more consequential than any domestic legislation.
Benjamin J. Cohen, University of California@ Santa Barbara
The dollar's exalted status in global financial markets, explains Benjamin J. Cohen of the University of California, Santa Barbara, is what allows America to "go on spending whatever it needs to sustain its many security commitments around the world, and to finance its trade and budget deficits." If other countries suddenly soured on the dollar, the US could experience capital flight; at a minimum, the government would have to pay more to service its existing debt, implying a larger burden on taxpayers.
As it happens, the dollar performed poorly during Trump's first year, losing almost 10% of its value when one might have expected it to appreciate with the strengthening of the US economy, a widening interest-rate differential with other advanced economies, and the promise of corporate-tax cuts. Last August, Cohen observed that, after Trump's tweet threatening North Korean dictator Kim Jong-un with "fire and fury" – and even before his refusal to recertify the Iran nuclear deal – investors were "looking for alternative safe havens in other markets, from Switzerland to Japan."
Similarly, Eichengreen cautioned in October that if the Trump administration continues to discredit America in the eyes of its allies, it could provoke a dollar crisis. Eichengreen imagines a scenario in which South Korea and Japan – both of which are "thought to hold about 80% of their international reserves in dollars" – are forced to find a new financial refuge. A failure on Trump's part to manage the North Korean nuclear crisis, for example, could create an opening for China to step in. "And where China leads geopolitically," Eichengreen writes, "its currency, the renminbi, is likely to follow."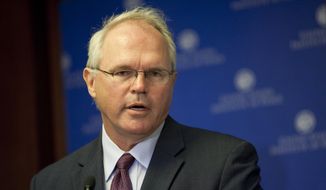 Ambassador Christopher R. Hill
If that sounds far-fetched, bear in mind that North Korea has now bypassed the US altogether to hold talks with South Korea, with China's blessing. Meanwhile, notes Christopher R. Hill, the chief US negotiator with North Korea during George W. Bush's presidency, Trump has made it increasingly clear "that he has no idea what to do next" when it comes to Kim's regime. Indeed, a year ago this month, Trump responded to Kim's threat to test a new ballistic missile by tweeting, "It won't happen!" Since then, North Korea has conducted eight missile tests – demonstrating, among other things, that the regime now has the capability to strike the US mainland – and what appears to have been its first test of a hydrogen bomb.
As 2017 came to an end, the Trump administration had further discredited itself with its approach to the Middle East. Trump's unilateral decision in early December to recognize Jerusalem as Israel's capital, notes Columbia University's Jeffrey D. Sachs, was immediately and "overwhelmingly rejected" by most United Nations member states, including many US allies. According to the Palestinian journalist Daoud Kuttab, the decision also defies the wishes of most Americans, and seemed to be aimed at satisfying Trump's "small base of US Christian Zionist evangelicals," as well as leading Republican donors such as the casino magnate Sheldon Adelson.
As anyone familiar with the Middle East could have predicted, Trump's Jerusalem policy has already proved self-defeating. According to Shlomo Ben-Ami, a former Israeli foreign minister, "anti-American powers" such as Hezbollah, Iran, Russia, and Turkey have wasted no time in taking "Trump's divisive decision as an opportunity to enhance their own regional influence, at the expense of the US and its allies."
Council on Foreign Relations' Richard N. Haass
At the same time, Trump has invited still more international derision by insisting that his decision on Jerusalem – for which he received nothing in return from Israel – still leaves the door open for a two-state solution to the Israel-Palestine conflict. In fact, warns former German Foreign Minister Joschka Fischer, "America's recognition of Jerusalem as Israel's capital could mean the end of the two-state solution once and for all." At a minimum, argues Richard N. Haass, the president of the Council on Foreign Relations, Trump has squandered the opportunity created by an ongoing rapprochement between Israel and Sunni Arab powers that share its interest in countering Iran.
Before Trump's decision, Saudi Arabia might have been willing to back or even help lead an effort to end the Israel-Palestine conflict, which itself would have solidified the region's anti-Iranian opposition. But now, Haass notes, the Saudis will be "reluctant to be associated with a plan that many will deem a sellout." Ultimately, they "are likely to prove much less of a diplomatic partner than the White House had counted on." In other words, Trump's recklessness could leave the US sidelined and humiliated yet again.
As with Trump's domestic record, it is hard to see how alienating allies, escalating nuclear tensions with North Korea, fomenting anti-American sentiment around the world, and threatening the international standing of the dollar will do anything to "benefit American workers and American families." Far more likely, laments Ian Buruma of the New York Review of Books, is that the Trump presidency will "turn out very badly" for his supporters, to say nothing of the majority of Americans who never supported his agenda.