March 25 , 2029
N

ot easy to work with Dr M, says 'heartbroken' Nurul Izza

h
https://wordpress.com/post/dinmerican.wordpress.com/146500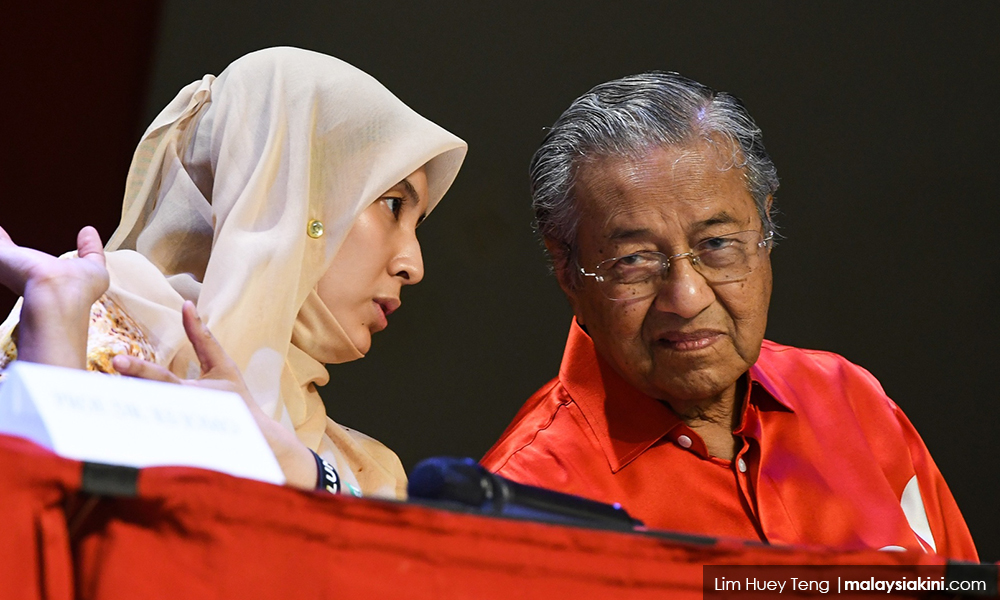 t has been a difficult year for Permatang Pauh MP Nurul Izzah Anwar, as she revealed to Singapore's Straits Times how she nursed a "broken heart" brought on by Prime Minister Dr Mahathir Mohamad's return to power.
"Oh, it's been so turbulent and tumultuous.
"I've learned so much, but I think my heart's been broken as well, somewhat," said Nurul Izzah, who recounted Mahathir's first stint in power when her father, Anwar Ibrahim, had served as the deputy prime minister.
Quizzed on the cause of her broken heart, Nurul Izzah told the Singapore daily it was not easy having to once again work with the man who brought down her father nearly two decades ago and sent him to prison.
"I mean having to work with a former dictator who wreaked so much damage, not just on our lives, but the system.
"It was not easy," she admitted, although Anwar himself had openly made peace with Mahathir through a historic handshake three years ago, and is once again positioned as Harapan's prime minister-in-waiting.
According to the Straits Times, Nurul Izzah still speaks with emotion about Anwar's innocence and how imprisonment had taken him away from the family – including her mother, Deputy Prime Minister Dr Wan Azizah Wan Ismail – and her five younger siblings.
"Insya Allah," she said, when reminded that Anwar would eventually assume the country's top post.