April 12, 2019
Should Mahathir go now? Certainly not!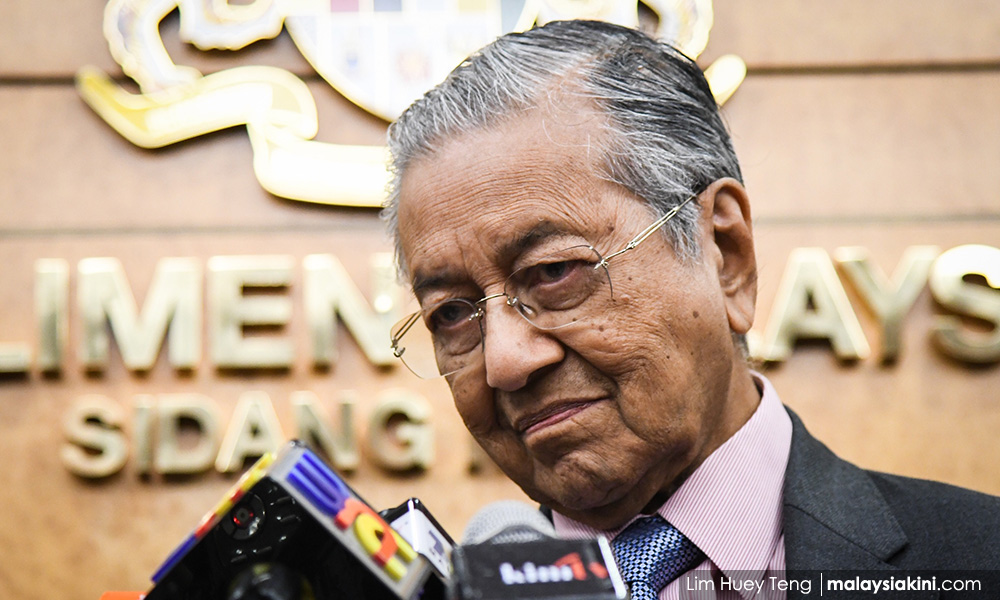 COMMENT | Let's be clear about one thing. The only thing I share with Prime Minister Dr. Mahathir Mohamad is our initials – MM. That is all. I have been his critic for decades and was persuaded, just a few months before GE-14, to support/endorse Mahathir by two of his former critics, Zunar and Hishammuddin Rais.
Today, there are calls for Mahathir to step down. No! He should not.
The most dangerous political scandal, since GE-14, is finally cracking open like a ripe durian. It is an attempt to bring down Mahathir, his cabinet and Pakatan Harapan.
Mahathir said Malaysia's withdrawal from the Rome Statute was not because the international treaty was bad, but the confusion created by "one particular person who wants to be free to beat up people".
He added, "I find that this particular attempt to get the rulers involved so that they can get leverage, and even trying to get the rulers to sign some order against me."
You may have missed the bit about "getting the rulers to sign some order," because most of us would have been fixated on the "one particular person".
Can you imagine the dangers brought about by a power vacuum after Mahathir's removal? Think Iraq or Libya.
Guess who has been whipping up anti-Harapan sentiments, and re-engineered his image on social media.
Guess who despises Mahathir, because he is the only one with the guts to stand up against them.
Their fatal attraction has been festering for 26 years. How can the rakyat act against people whose business interests are so powerful that they swamp the small-time trader? How can the nation be protected against powerful people who forge long-term business deals with foreigners?
Guess why the ulama have an intense dislike of Mahathir. He dares to scold them and tell them to understand their religion better, instead of confusing their flock with their own warped interpretations.
Guess who else abhors Mahathir. The civil servants who benefited from Najib's largesse, some elite Malays who are crippled by their crab mentality, and the insecure Malays with their siege mentality. These form a volatile mixture.
Mahathir has started the job of cleaning up Malaysia, and he should continue. Moreover, he has to sort out the mess that lies between Putrajaya and that "red dot" across the Causeway.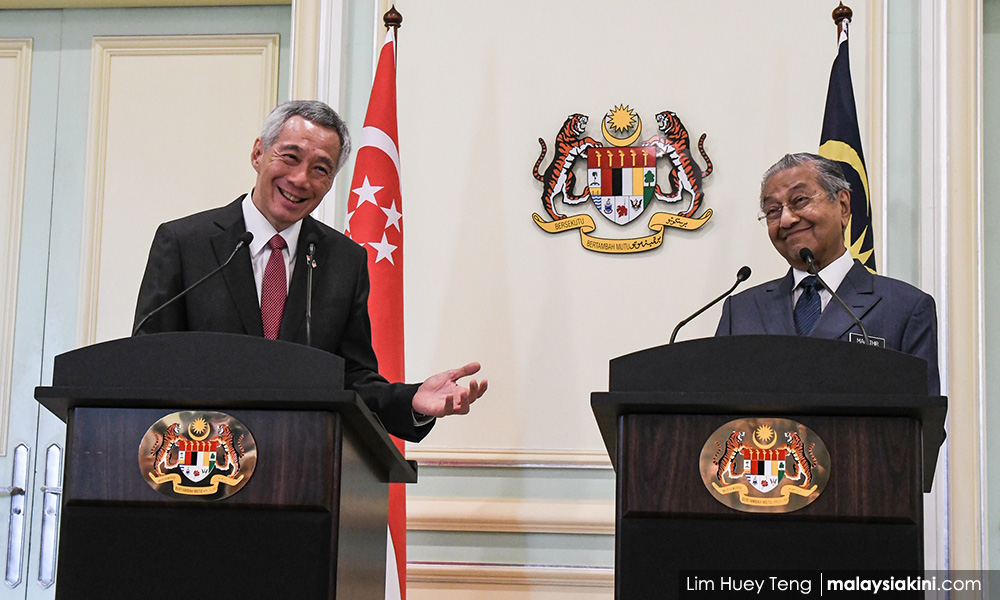 Only Mahathir has the guts and political will to do this, but ironically, many Malays, on whom he has showered the most help, are among the most fractious, most fragile and most flippant. This is part of his unfinished business, and to ask Mahathir to leave now would be premature.
The Mahathir of today is not the Mahathir of the past. There are flashes of his former self, but by and large, he has most probably realised his mistakes and acknowledged that he needs to correct them before he retires for good.
Mahathir may be dictatorial, in that he brooks no dissent, but he is not a dictator. Mahathir and Harapan were democratically elected. There was no North Korean type of election, with only one candidate.
The Mahathir of today is a "milder" version of his former self. In the "golden age" of Mahathir, newspapers would be in fear of having to stop publication, and people would be locked up under the ISA. He compromised many institutions. He was the architect of Project IC. Having previously been accused of interference, he is now reluctant to be seen as a meddler, or tyrant.
Some of you may have the experience of buying a house, but when you moved in and found that the inside was full of old junk, the floorboards rotten, the roof leaking? You cannot put your own furniture in it, nor decorate it, until the repairs have been completed.
Malaysia is like this old house. Team Mahathir has moved into government and found 61 years of rot. Until most things are fixed, they cannot fully initiate the reforms.
Last year, soon after he was made PM, Mahathir knew who he wanted for attorney-general, and who should helm the key ministries. He has acknowledged that some ministers are disappointing, and he has ordered them to improve their act. Does he have enough capable people to make sweeping changes to his cabinet?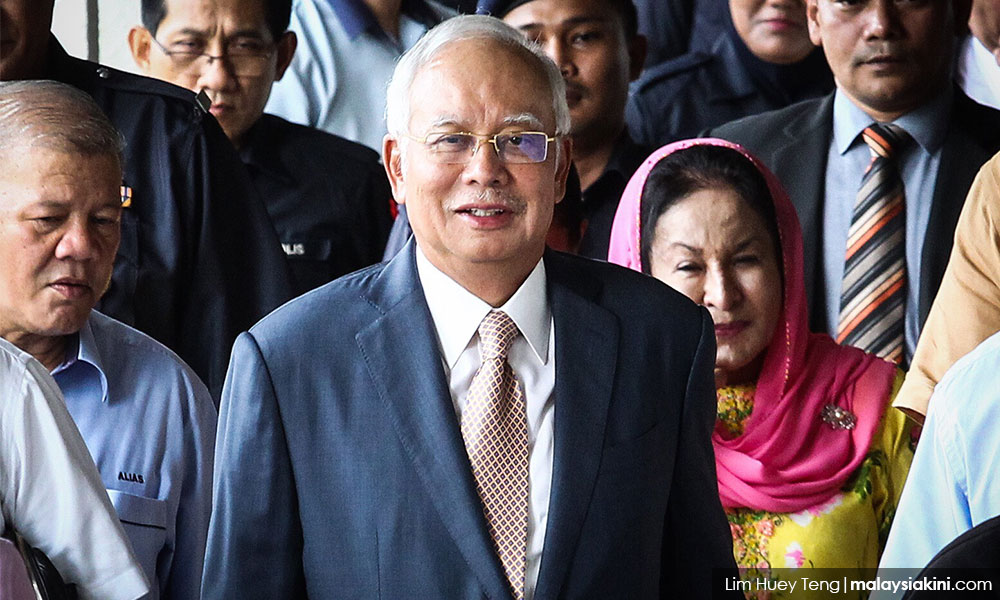 It seems to have taken a long time, but disgraced, former PM Najib Abdul Razak, Rosmah Mansor, Zahid Hamidi, Abdul Azeez Rahim, Isa Samad and Muhammad Shafee Abdullah are being investigated. The rest are being processed. Their time will come.
The waters around Putrajaya are still choppy. Until Najib has been punished for his crimes against the people of Malaysia, we cannot rest; therefore, now is not the time to change leaders.
Nor is it the time to have two leaders; a functioning PM and a PM-in-waiting. There is nothing more destructive than to pit two men against one another, with daily comparisons of their performance, as if it were a tennis match.
We would like to move forward, as a nation, to repair race relations, increase integration and improve the economy. We are sick and tired of the three "Rs" of race, religion and royalty. They are a distraction, especially when there are more important matters.
Mahathir must resolve the Malay dilemma. He should think long-term, and not opt for short term gains. He should break that impasse.
---
MARIAM MOKHTAR is a defender of the truth, the admiral-general of the Green Bean Army and president of the Perak Liberation Organisation (PLO). Blog, Twitter.
The views expressed here are those of the author/contributor and do not necessarily represent the views of Malaysiakini.