Political financing reforms should top PH Government' s political agenda – Jomo
Koh Jun Lin
 |  Published: September 27, 2018@
http://www.malaysiakini.com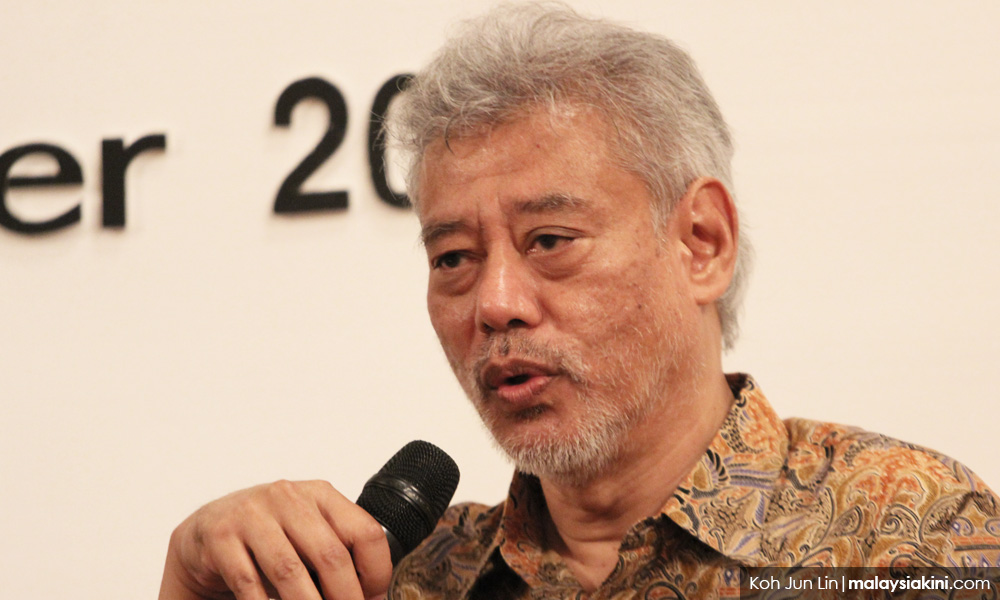 Reforming how political activities are financed in Malaysia should be on top of the government's political agenda, said the former Council of Eminent Persons member Jomo Kwame Sundaram.
He said Malaysia has a "very decadent" political system that had been abused, giving examples such as the 1MDB scandal and the inflated costs of the East Coast Rail Link (ECRL) project and two gas pipeline projects that have since been cancelled.
"It is important to recognise that we have a system of political financing which has been so abused that we cannot get ourselves out of this, unless we develop a legitimate, accountable, system of political financing. "So, I would put the whole system of political financing at the top of the list of political priorities that needs to be addressed by the current government," he said.
He was speaking as a panellist at a talk titled "The Way Forward for Malaysia" last night together with Rembau MP Khairy Jamaluddin Abu Bakar in Kuala Lumpur last night. The event was organised by the Oxford and Cambridge Society of Malaysia and was attended by approximately 170 people.
Former Prime Minister Najib Abdul Razak has been accused of siphoning money from 1MDB and SRC International and using part of the money to fund political activities through his personal bank account. Najib had maintained that the money had come from foreign donors.
Malaysiakini set up a microsite in July detailing some of the outflows from one of his bank accounts to political entities.
After Najib was implicated in the 1MDB scandal in 2015, he set up the National Consultative Council on Political Financing (JKNMPP) that went on to produce 32 recommendations to reform political financing in Malaysia.
However, the reforms were not in place in time for the 14th General Election.
ECRL 'a hoax'
As for the ECRL project, Jomo described it as a hoax that is not part of China's Belt and Road Initiative projects, and would not be able to pay for itself even if its development expenses are written off.
The government has claimed the cost of the project is RM81 billion – compared to the previous administration's estimate for RM55 billion – adding it is worth no more than RM30 billion.
China Communications Construction Company Limited (CCCC) Vice-President Sun Ziyu has defended the cost of the project.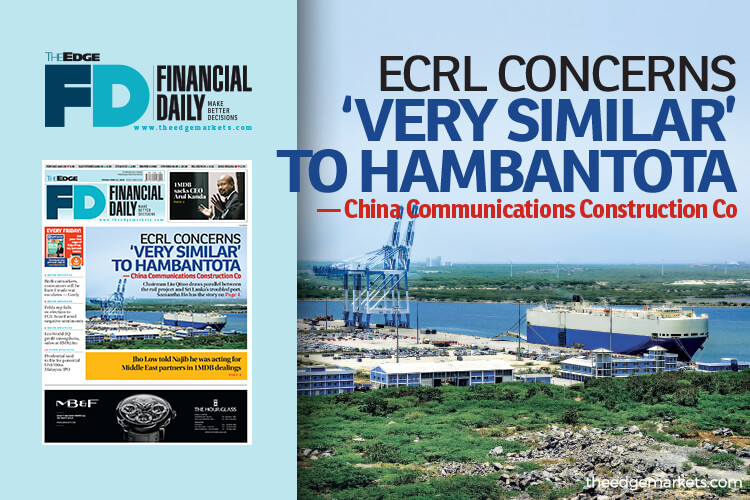 Meanwhile, Jomo said there needs to be consensus involving all political parties in Malaysia on what needs to be done to tacklecorruption, where political financing is only a part of the problem.
Otherwise, he said there won't be much progress in the area.
"I have a great deal of concern with addressing other sources of corruption, and this of course is very, very important and necessary to address. But we have a very decadent and corrupt economic system as well as a political system. In other words, we have been thoroughly compromised," he said.
Read More: How political financing is done in other countries
https://www.malaysiakini.com/news/444827