June 30, 2018
Can Japan learn from Malaysia too?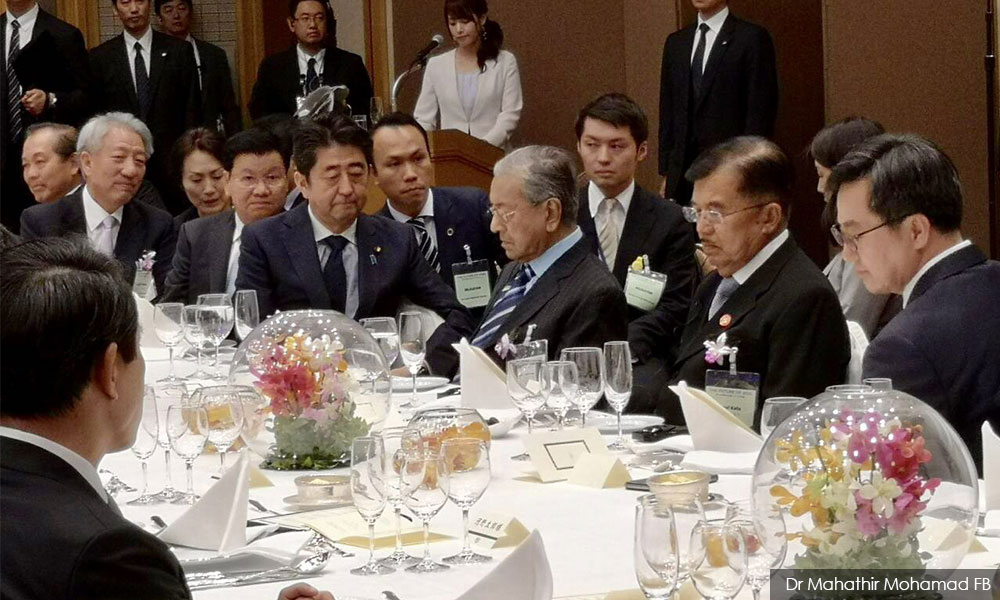 Yes, Kim Beng, what you say resonates with me. We can share our experiences and also learn from one another. What we need is  a clear heart, an open mind and lots of humility. It is not about America First or building Fortress America. It is about our capacity and willingness to learn from one another. We must first understand that we are not islands unto ourselves.  Why look EAST only? Look everywhere.  I welcome comments.–Din Merican
COMMENT | Japan, unknown to many, is a hybrid. It has an imperial system steeped in ancient Japanese culture and Shinto religion. But it also has a Whitehall parliamentary system, and a bureaucracy that recruits on the basis of what top universities like University of Tokyo, Waseda University and Tokyo University of Foreign Studies can produce. The latter is not unlike the practice of France that tends to pick its best elites from ENA (or Ecole Nationale Administration), indeed, also Sciences Po.
More importantly, Japan has a security alliance with the United States, that is predisposed to relying on the nuclear deterrent provided by Washington DC, even though Japan purportedly cannot house, base and allow any nuclear warships to traverse through its ports, according to the doctrine once laid down by Prime Minister Eisaku Sato.
Yale historian,Paul  Kennedy. who wrote the book 'The Rise and Fall of Great Powers' in 1988, referred to Japanese foreign policy as "omnidirectional." Neither East nor West, Japan is the best – only that the so-called definition of the "best" in Japan involves a high degree of adaptation, adjustment and innovation to suit Japan.
By anecdotes, none of the anime characters, for example, are truly Western. Not even Eastern. But the end product is a Japanese anime that is imbued with huge eyes, sharp features, and accentuated shapes, all of which have been innovated to achieve that distinctive flavour that only anime fans can associate with.
But even as Malaysia Look East, what can Japan learn from Malaysia though? It is high time that Tokyo looks at Malaysia (anew) for three specific reasons.
First, at a fertility rate of 1.34 according to the UN Population research, as reported in NHK, Japan is greying and shrinking in future. Japan is growing older, and in human demography, smaller. Second, Japan has a serious security problem viz a viz North Korea and China. Both countries may want to trade with Japan, even ultimately gain from it, but they are not in a position to let Japan off lightly on historical issues, especially Japan's previous colonisation of them.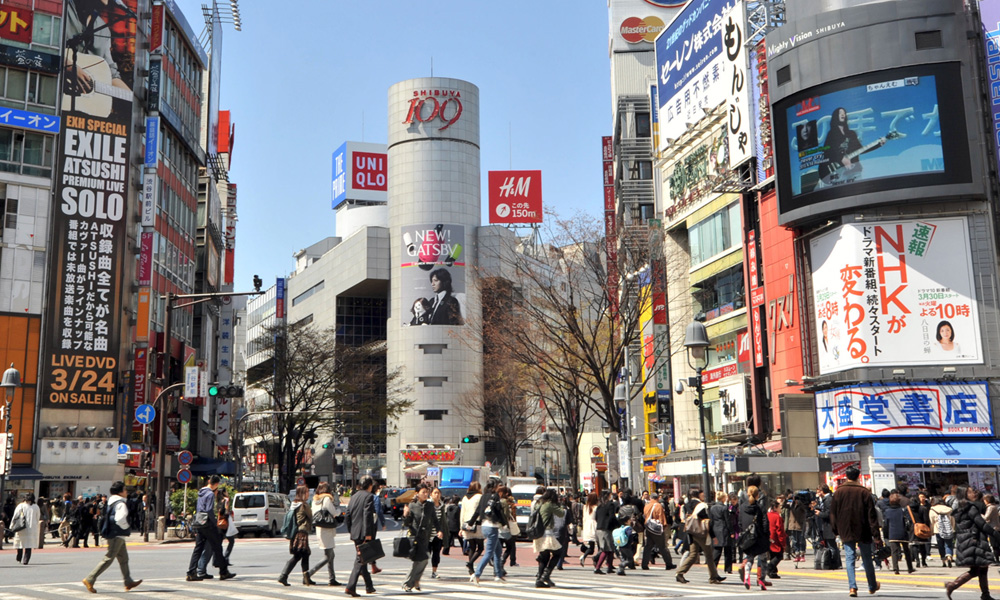 Thirdly, the aging of Japanese society has repercussion in terms of its security outlook and posture too, even democracy. As the people become older, they demand Japan be a responsible power, too, one that can stand up on consistent Japanese principles of honour, dignity and values, all of which play into the hands of the right-wing political elements who may argue that ancient Japanese values are strongest in right-wing parties. If this is the trajectory, Japanese politics would turn right even before it can become centrist, let alone leftist in future.
But, regardless of the permutations above, Japan can learn from Malaysia in terms of our democratic experimentation and consolidation too. At the ripe old age of  93 in a couple of weeks – Dr Mahathir Mohamad has shown that "age is a number" – one can be a democrat if one is committed to it. Indeed, Prime-Minister-in-Waiting Anwar Ibrahim, too, is already 71.
In his speech in Istanbul on June 19, Anwar explains that he is not young too. But he is vested his life into promoting and protecting democracy by virtue of the political imprisonment that he had gone through, causing him to lose 10.5 years of his life in prison. In the outlook of Mahathir and Anwar, age is not a factor in reeling back from pursuing peace, freedom and democracy, which are lessons that the whole of Japan should be learning from Malaysia. Old is gold.
More importantly, while close to four million Malaysian youths did not register to vote in the 14th General Election, the total voter turnout was 82 percent, just four percent less than 2013. The ones who voted out the kleptocratic excesses of the government of Najib Razak were the youth too. In fact, 75 percent of the membership of Bersatu, a party led by Mahathir, is less than 35 years of age.
Syed Saddiq Syed Abdul Rahman, a top youth leader of Bersatu, even gave up his Oxford graduate scholarship twice to fight for a better Malaysia. One of Mahathir's top strategists, Dr. Rais Hussin, is barely 50. But he fought against all odds to defend the Malaysian democracy, and recruited the likes of Dr. Maszlee Malik, his peer in International Islamic University, to be the education minister.
Women's power
Japan can also learn from Malaysia in terms of the women participation. Prior to May 9, which was the day of the electoral upset, seven out of 10 female voters in Malaysia were usually pro-establishment.
But on the day of the election, the women refused to go with the systemic abuses and flagrant corruption of Najib and his wife Rosmah Mansor). Many rooted for Mahathir and Dr. Wan Azizah Wan Ismail, the wife of Anwar Ibrahim. Wan Azizah, who is an eye specialist is now the deputy prime minister. Words have it that the speaker or the deputy speaker of the parliament could be Hannah Yeoh, again, another woman.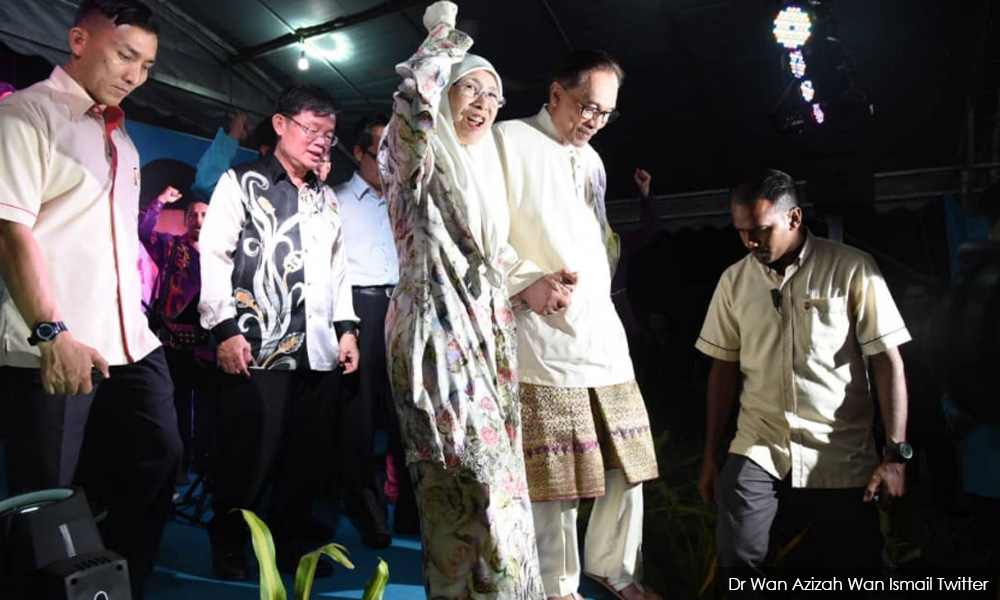 Fourthly, the Malaysian election is establishing the norm to help China understand that "lopsided agreements," and "uneven contracts," the likes of which have been seen not only in Malaysia, but throughout the international trading system spanning from Asia to Latin America.
These agreements have to be thoroughly reviewed. Malaysia does not want any bad relationship with the world's largest market, as that as would be the equivalent of practising destructive trade practices. But Malaysia is an emerging trading nation that merely broke into the top 20 trading nations of the world only in the last 20 years.
Malaysia cannot squander away the hard work and labour of the previous generations while allowing another economic juggernaut to walk over us. This is how Malaysia has reacted to the United Kingdom in 1982 with the "Buy British Last" campaign. Back then, Malaysian government merely wanted the fees imposed on Malaysian students to be reduced so that more Malaysian students can benefit from the necessary academic training and skills transfer.
When then prime minister Margaret Thatcher, herself a tough negotiator, refused to relent, Malaysia had no choice but to diversify the number of locations the Malaysian government can send its students abroad. Malaysia is not about to impose any protectionist measure on China. But improper and suspicious trade agreements involving China and the previous regime have to be reviewed with a fine-tooth comb.
Indeed, there may not be a one-to-one analogy between Malaysia of the past and now, even though the administration is once again back in the hands of Mahathir. But there are many things that Japan can learn from Malaysia. Just because Japan is a member of the G7 while Malaysia is a member of Asean, the latter must learn from the former. As Malcolm Gladwell the author of 'David vs Goliath' made plain – small does not mean weak; silence too does not mean consent.
On May 9, Malaysians staged a strategic electoral upset quietly and deftly, precisely because Malaysians at large have given more than enough chances to Umno and BN to reform themselves. They didn't. Hence, what happened on May 9 was a reformation pioneered by the likes of Anwar and subsequently led by Mahathir when the former was still under imprisonment. With good coordination and partnership, Pakatan Harapan achieved the impossible.
Japan, being a country based on creating new breakthroughs, should take Malaysia as a major democratic breakthrough, and a shiny example of what peaceful transition of power can achieve.
---
PHAR KIM BENG is a Harvard/Cambridge Commonwealth Fellow, a former Monbusho scholar at the University of Tokyo and Visiting Scholar at Waseda University.
The views expressed here are those of the author/contributor and do not necessarily represent the views of Malaysiakini.