January 31, 2018
Malaysia: Tengku Razaleigh Hamzah on the need for Ethical Leadership
by Geraldine Tong@www.malaysiakini.com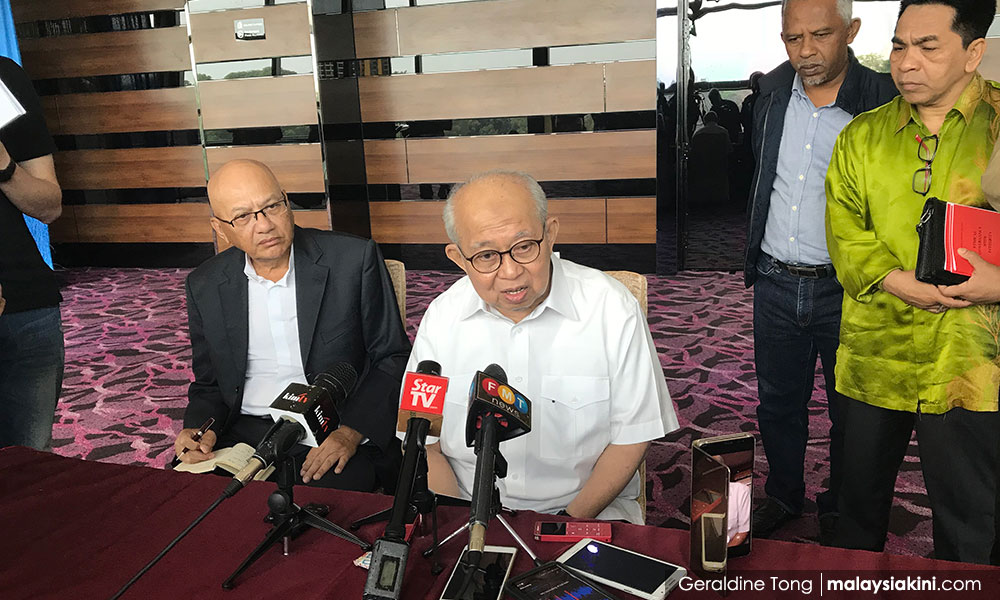 Tengku Razaleigh Hamzah (seen with G25's Dato Redzuan Kushairi) at a press conference in Shah Alam on January 27, 2018
It is not good enough for a leader to be "cleaner than others", said Gua Musang MP Tengku Razaleigh Hamzah.
"It, therefore, follows that such a view as 'but our leaders are cleaner than those from some other countries' is unacceptable.It should be 'our leaders are clean', full stop," he said in his keynote address at the G25 public forum titled "Reforms for a Progressive Malaysia" in Shah Alam today.
Tengku Razaleigh also said that a good leader must be an ethical person with high integrity, who is honest and sincere. A morally upright leader would have a strong moral high ground as his leadership base. Conversely, once that high ground is lost, the right to remain in office becomes ticklish," he said.
In the age of social media, Tengku Razaleigh said this "loss of right" would be disseminated quickly and in no uncertain terms. The masses rightly consider it their right to have leaders of high morality, he added.
This moral right, he said, is one of two elements of leadership right with the other one being the physical right.
i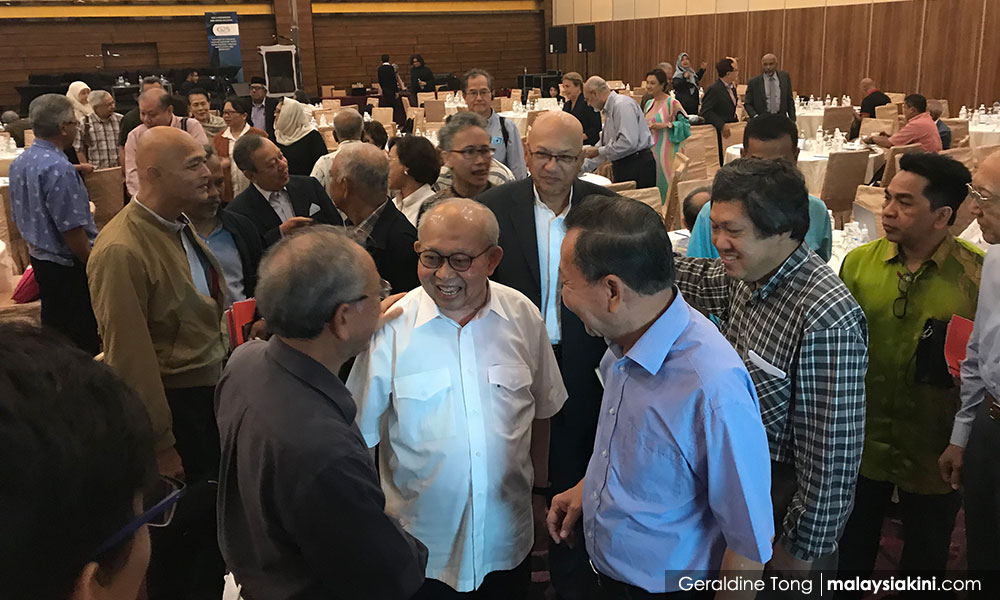 For example, Tengku Razaleigh said, a political party must win a fairly contested election so that it may govern a country. "Should that election be run on the principle of victory as reflected by being first past the post, then a political grouping without a majority of popular votes but having the majority of elected seats will be on a sticky wicket.This would amount to a lack of moral right to lead," he added.
Good leadership would also require leaders in both public and private sectors to subject themselves to public scrutiny, he said.
He suggested that the scrutiny is done by Parliament through a "permanent independent multi-party commission" answerable only to the august House.The commission should be given wide powers to investigate and confiscate illegally obtained assets.
"Everyone who was vested with executive authority must be subjected to this examination."Personally I would freely offer and submit myself to this examination," he said.
Tengku Razaleigh also stressed the importance of a balanced separation of powers between the executive, legislature and judiciary branch of government.
"A student of politics is inclined to think that this is stating the obvious.But we have to since that separation of powers had once been trampled upon in our case," he said.