December 23, 2018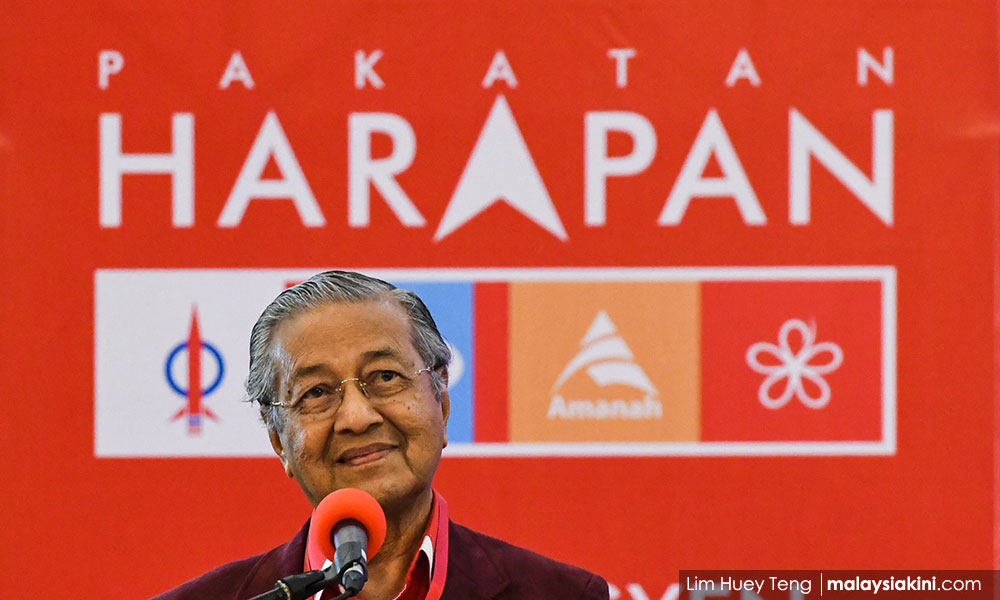 QUESTION TIME | While 2018 draws to a close, bringing with it a time for reflection, some serious questions are being asked as to the state of the country and what it means when Malaysia's oldest party, UMNO, faces collapse from within as elected representatives desert it in droves for what they think are greener pastures.This will cause problems in Pakatan Harapan, for it threatens to significantly alter the delicate power balance within the coalition, which may see a sudden burgeoning of power for Bersatu with all its attendant implications. And then there are the power shifts within PKR itself. All of these spell uncertainty ahead.
But even so, things are much better right now than a year ago, despite the many problems that need to be resolved. If the challenge of removing BN after 61 years has been successfully overcome, surely the ones facing the nation right now can be more easily settled.
One year ago, the nation was already in the throes of election fever. There was desperation, despair, denial, and fear on both sides – fear that they might lose the elections with all implications for both sides. And the rakyat worried like never before about whether the unbridled kleptocracy would end or not.
In the end, they took the right and brave decision to throw out a corrupt and thieving government, paving the way for a former prime minister of 22 years to return to the helm for the interim and de facto Harapan leader Anwar Ibrahim to take over the reins later.
That unprecedented overthrow of UMNO-BN was, without doubt, the highlight of the year with all the drama of a 92-year-old waiting at the palace to be installed as the next prime minister as agreed by the Harapan coalition.
Along with that drama, there was another one unfolding which saw Anwar finally getting an unconditional pardon and released from jail. There was much jubilation and elation at Harapan's victory, and everyone admired Dr Mahathir Mohamad's energy and persistence throughout the process, something remarkable for a man his age.
Inevitable problems
But the inevitable problems began to surface. First, it was the cabinet composition and then the formation of the Jedi-like so-called Council of Eminent Persons headed by the controversial Daim Zainuddin (photo).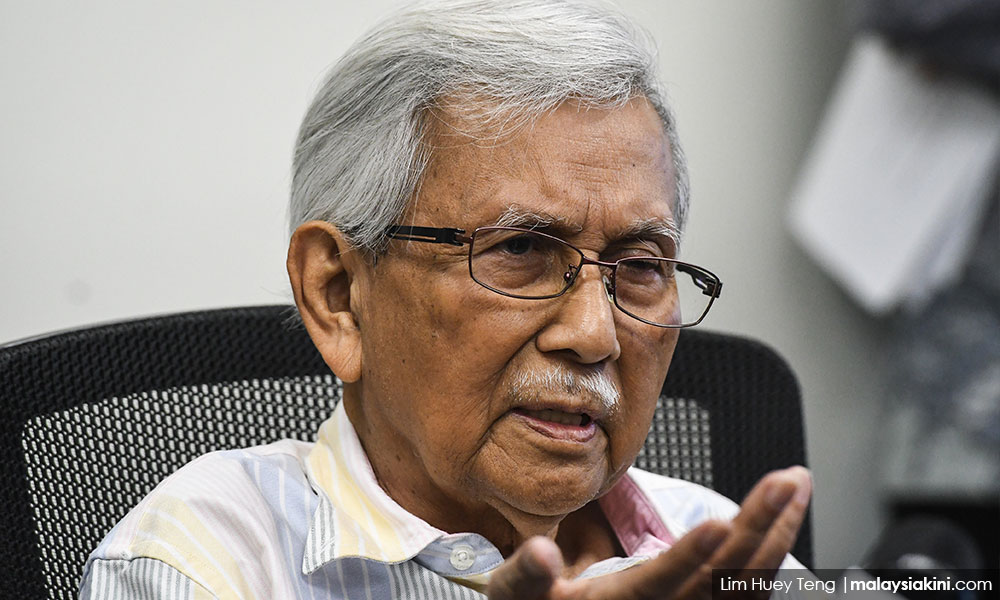 It was clear that this council, with a declared lifetime of 100 days was more powerful than the cabinet itself and was making many decisions which should rightly have been decided at the ministerial level.
Daim's reports to Mahathir still remain confidential, with the public in the dark about the measures recommended by the council. Despite the council no longer sitting, Daim still continues to exert considerable influence in government, leading to discomfort among some members of Harapan.
After subsiding for a while, the problem of "frogging" – leaping from one party to another – has resurfaced with a vengeance with some 17 UMNO MPs having resigned and a handful joining component Harapan parties, mostly Bersatu.
There is considerable discord over this party hopping, with PKR and DAP clearly against it while Bersatu is as clearly for it because of the small number of MPs it has and the potential for such moves to increase its numbers and influence. Bersatu has even set up a vetting process to consider who should be admitted.
Far-reaching consequences
This is going to be a serious problem for Harapan going forward, because it has the potential to cause far-reaching changes within the ruling coalition which will alter its balance of power and may even set off a race among coalition members, except DAP, to get some of the defectors into their fold.
As much as there is uncertainty now over what will happen to Harapan and the reforms and changes it promised, it is still far better than the situation a year ago, with ominous consequences for the country if BN-UMNO was yet again re-elected.
In the end, faith prevailed and collectively we turned away from the abyss that faced us by voting out an allegedly kleptocratic government and averted near-certain disaster.
Subsequent events have shown that we were right about the magnitude of the problems facing the country, and that steps are necessary to ensure we, as a nation, don't face a similar problem in future.
If everybody involved in the reform movement remembers the past and how near we were to a colossal breakdown of epic proportions in government due to extensive and ingrained corruption, outright pilferage of borrowed money, and the constant raising of race and religion as issues to mask deficiencies, then they will realise the need for reform to stop corruption and theft.
That would mean not allowing into government anyone who is even remotely connected with the previous government's unprecedented kleptocracy, no matter how small the role they played in that. That means no hopping MPs.
And that means standing up for these reforms and facing up to those who now want to forget them. Only that will ensure a better Malaysia going forward, even if there is some initial cost to this vital long-term benefit that we need in order to sustain this country of ours as a viable nation.
---
P . GUNASEGARAM wishes all Malaysiakini readers and subscribers a merry Christmas and happy new year. His column will resume next year. E-mail: t.p.guna@gmail.com
The views expressed here are those of the author/contributor and do not necessarily represent the views of Malaysiakini.