January 4, 2018
The Politician of the worst kind–UMNO's Jamal Ikan Bakar Mad Yunos
by James Chai@www.malaysiakini.com
UMNO's Jamal Madd Yunos–Not Funny but stupid
If there is one name that Malaysia was introduced to in 2017, it is UMNO Sungai Besar division chief Jamal Md Yunos. This name takes different variations depending on his latest antics, sometimes he is "Jamal Tuala", other times "Jamal Ikan Bakar".
It is the name that, when mentioned in any social group, will arouse a shared sense of disgust and delight. Jamal is like what badly burnt ikan bakar does to you: at first, you relish its crunchy charred sides, but then you realise that it is awful for your body.
Once Jamal was a nobody, now he is a household name. When asked what made him famous, we could at best identify a laundry list of silly tactics like hitting a table with a sledgehammer in angry protest, wearing a towel and showering in front of the Selangor State Assembly building, breaking boxes of beers, and parading effigies of numerous politicians in public places.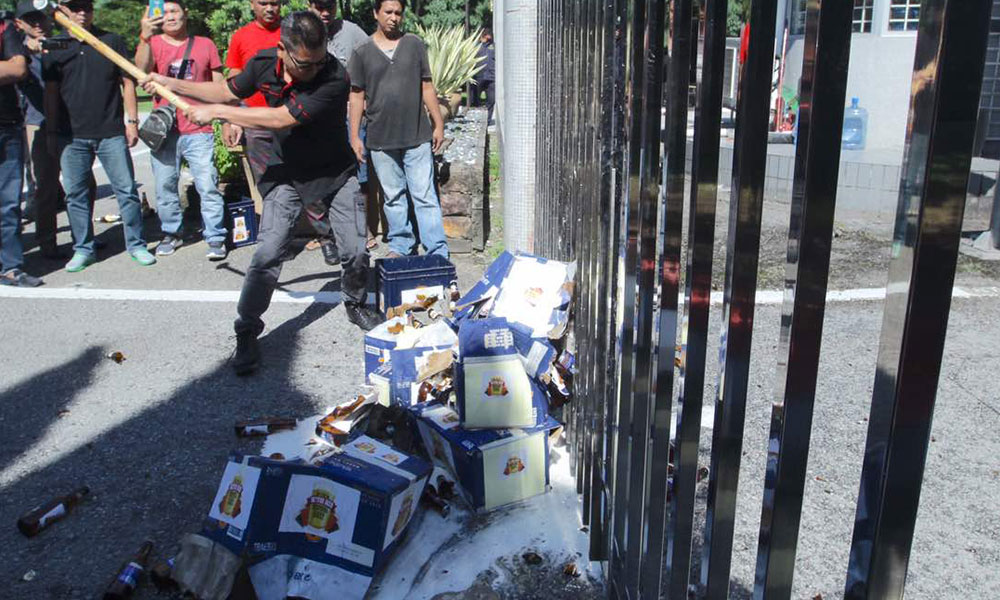 We know what made him famous, but we still frown and ask: Why is he famous? When Jamal announced his intention to run for the UMNO Youth chief position, we knew that some of the fun and games had to come to an end. The attention we had fed to a person of no real value to our political landscape had now become the reason for his success.
Jamal acquired legitimacy through his actions, premised on intolerance and fury. This is the new viable modus operandi for political success – and it is toxic for us all. We must take some responsibility for creating him.
Media, audience, and politicians
It is expected that the media would cover Jamal's grotesque and bizarre acts. This is because the media functions on sensationalism in order to get more views and share counts. In some ways, the media's coverage is merely responding to our worst basic instincts as an audience that relishes the entertainment provided in a political space that is not known to be fun nor interesting.
The more inexplicable, the better; the more unpredictable, the better; the more Jamal, the better. For the media, covering Jamal is like striking gold.
Politicians also kept themselves away and let Jamal carry on with his ways. The opposition grossly underestimated how indifference could pave the way for Jamal's notorious insurgence that was irreversible once it passed a certain threshold.
On the other side, UMNO politicians are ever-ready to exploit any increased popularity as they understand that that is the primary tool for capital accumulation in politics. Without a moral doctrine of right and wrong, even the prime minister is ready to embrace the popularity of Jamal.
Did we create Jamal?
If we are in agreement that the rise of Jamal is a bad thing for the country, it bears asking: Who created him? Is Jamal a result of our creation (inadvertent or otherwise), or is he merely a product of the normal operation of democracy?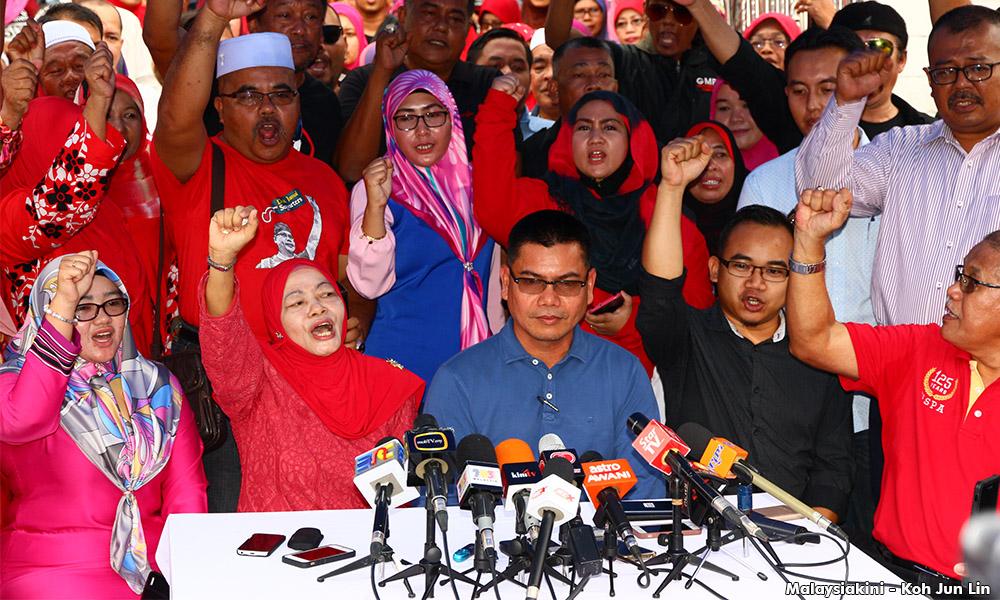 Regarding the latter, could we infer that Jamal is merely the face of a growing portion of society that is increasingly intolerant and shamelessly uncivil? I would argue no. He has no such representative truth. Violence, insult, and provocation have never been part of the history of Malaysia.
This is not merely a wishful assertion; instead, it is based on careful dissection of our history since the 1800s and a contextualisation against the backdrop of world history. Malaysia is one of the most peaceful countries in the world.
When early colonisers and immigrants visited this land, the consensus was that this was a land comprising "nature's gentlemen". All forms of violence, intolerance, and incivility were widely denounced in every culture that stepped on this land, and the preference for peace had endured through the test of time.
Is Jamal funny?
While it may be argued that humour is indeed in the veins of Malaysians, we only laugh when it doesn't come at the price of another. And we only laugh when it is funny. The sooner we realise that Jamal is a politician interested in the leadership ranks of the country, we have to draw a line to defend our future against the worst ascendancy. He is, in other words, too serious to be taken lightly – too serious to be laughed at.
But the conclusion is inevitable: We created him. There is a dire urgency to recognise this reality so that we can respond accordingly. We need to relegate him back to where he belongs and stop him in his tracks.
It is difficult to attach moral considerations to every news story that we read. Most of the time, we only read what is shown to us, and we respond in a knee-jerk fashion. But we must choose to be more aware of the larger trajectory, because bad things come at you slowly at first, then all at once, we are greeted with a monster of our own creation.
---
JAMES CHAI works at a law firm. His voyage in life is made less lonely with a family of deep love, friends of good humour and teachers of selfless giving. This affirms his conviction in the common goodness of people: the better angles of our nature. He tweets at @JamesJSChai.