March 6, 2018
Nades' Take on Malaysian CID's Chief Funds in Australia
by R. Nadeswaran@www.malaysiakini.com
The scenarios and characters depicted in this article are real. However, we assume the characters are innocent unless proven otherwise. The issue and the events that followed require a full and lengthy explanation. It should provide reasons for such activities which have breached Australian legislation.
Let it be emphasised that no one is being accused of any wrongdoing. Neither is there any insinuation of anything sinister or ominous, nor is there the casting of aspersions on the truthfulness of answers provided to date.
Lest it be misunderstood–This Guy,Wan Ahmad Najmuddin Mohd,  is the cleanest Police Officer in Malusia relatively speaking

Many issues affecting the nation in the welfare of its people are often discussed over lunch, over a few drinks or at gatherings and are subsequently forgotten. Many yearn for answers and never get them. Having been a career journalist, we have been trained to ask – when required – even the toughest questions have to be asked and plausible answers are expected.
Instincts sometimes compel journalists to look beyond the ordinary because some situations are remote and the details hard to believe. Even if some fibs are said along the way, the questions can always be repeated.
Take the case of Bukit Aman Criminal Investigation Department (CID) Director Wan Ahmad Najmuddin Mohd, whose Australian bank account was deposited to the tune of almost RM1 million. The irony is that he is not laying claim to the money and has declared that the Australian government can have it. Without being judgmental, the man himself has not spoken directly. Others are speaking for him.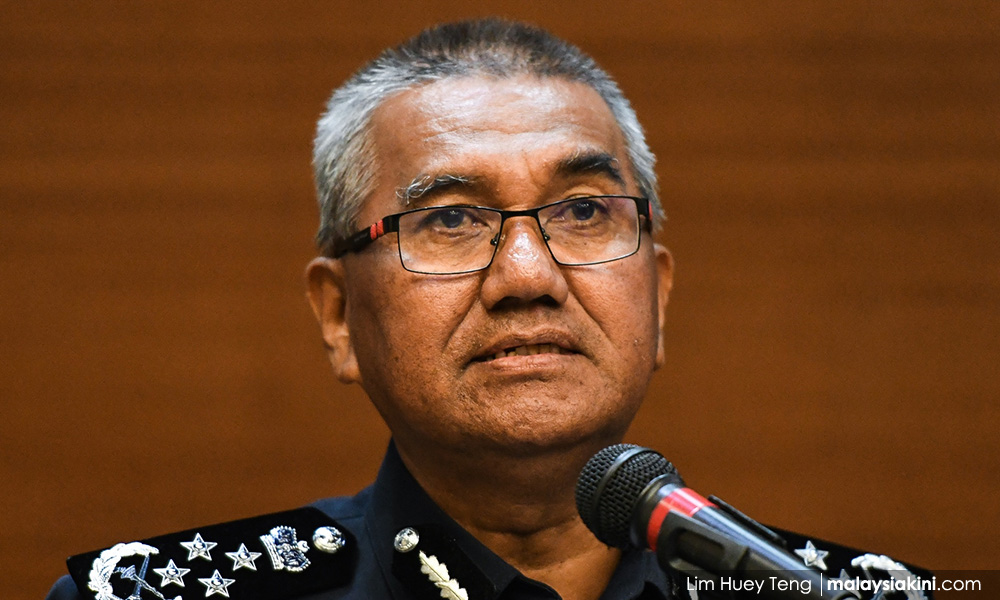 Inspector-general of police (IGP) Mohamad Fuzi Harun (photo) says that an internal investigation exonerated Wan Ahmad. So did the deputy Prime Minister and Home Minister Ahmad Zahid Hamidi who claim that there are no grounds for the Malaysian Anti Corruption Commission (MACC) to investigate the case.
The fact remains that various sums of money were deposited into his account – below the AUS$10,000 threshold each time. The Australian reported that Wan Ahmad wrote off the money and did not attempt to get it back from the authorities, citing high legal cost. Wan Ahmad claimed that he sold his house for RM700,000 and the proceeds were sent to Australia to fund the education of his two children.
Question 1: How did RM700,000 turn into AUS$320, 000 (RM970,000)?
Question 2: If indeed the money was meant for education, why such a fat balance? This means zero sum was spent on education and yet the money grew by almost RM300,000.
Question 3: Many Malaysians educate their children overseas and often remit college fees and living expenses via authorised banks. Why, in this case, was the money was deposited in small amounts at various banks by an individual?
Question 4: Is there a need for such an exercise when all you have to do is give legitimate reasons for the transfer via the bank? Why was this not done?
Question 5: Why would anyone just allow RM879,000 to be forfeited when there are legitimate ways of getting the money back? One former editor remarked that he will "kill any kangaroo or wallaby" to get his money.
As Segambut MP Lim Lip Eng said, the Australian legal system allows for a no win, no fees arrangement.
I have already contacted and an Australian lawyer who is willing to undertake this exercise.
Australian police want some real answers
Will Wan Ahmad make an effort to get his money back? Or will he spurn such an offer because the Australian Federal Police need some "real" answers about Wan Ahmad's "Indian friend"? This man took so much effort in travelling around Australia to deposit the money in Wan Ahmad's account.
There are far too many anomalies in the story and they cast doubts of Joe Public. How these questions were answered, or even if they were asked is something we are not privy to. Everyone is in a rush to defend Wan Ahmad without answering the four simple questions above.
As for Question 5, banking in RM700,000 which ballooned to become RM970,000 after using part of the money for his children's' education is something even top bankers can't do. It is beyond belief that Bukit Aman's internal investigation team accepts this.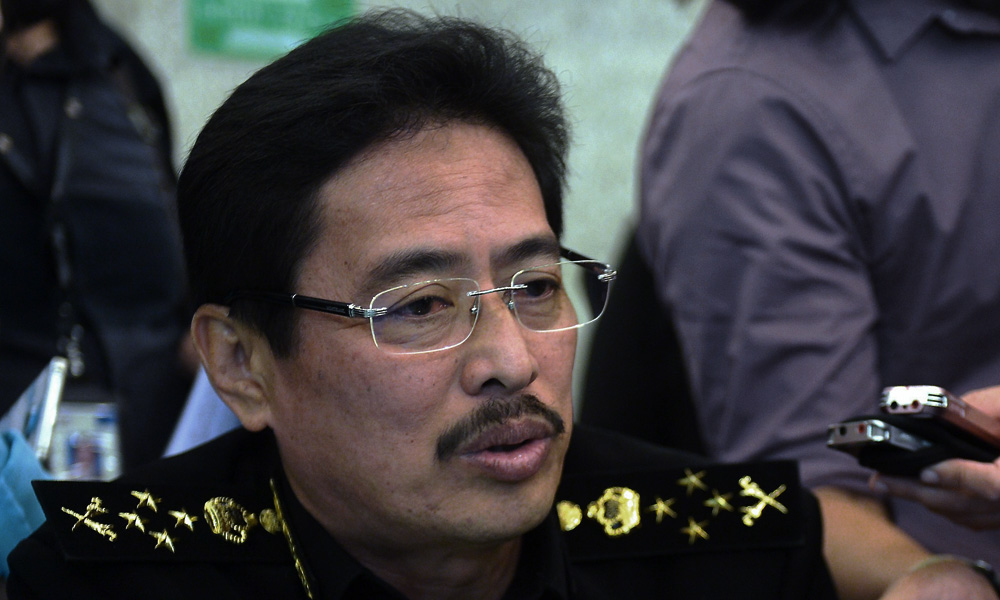 Of course, MACC will investigate but will clear Mr. Wan Ahmad of any wrongdoing. Could it be another donation from Somalia or Yemen this time
The MACC went into its cocoon by stating that it will carry out investigations if there is a report lodged. MACC Deputy Chief Azam Baki (photo) was quoted as saying that he only found out about the matter through newspapers.
"I have read the reports and will have to respect the findings of the police investigation clearing Wan Ahmad of any wrongdoing," The Star quoted Azam as saying.
Since when was it the MACC's policy to investigate only if there is a report? If there is an anonymous tip-off on bribery and money laundering, it would only be prudent to carry out discreet investigations, as in the past. The MACC cannot exonerate anyone based on internal inquiries and findings as this is a dangerous precedent which should never be practised.
If this is indeed a new policy to allow "internal investigations" to supersede MACC investigations, the commission can "tutup kedai". All forms of investigations and subsequent prosecution of civil servants should be halted and let "internal investigations" reign supreme.
More importantly, how could a minister get involved and seek explanations directly from the people involved?
Zahid Hamidi's personal intervention, as was suggested, will only show that the investigations were not independent and heavily lopsided.
To even suggest naivety, is an excuse on behalf of Wan Ahmad. As the adage 'when in Rome, do as Romans do', the claim of being naïve by Zahid is not acceptable. Wan Ahmad is not an ordinary mata-mata. He holds a senior position and one expects him to abide the laws of any country.
Let it be reiterated that no one is questioning Wan Ahmad's integrity and honesty or any form of wrongdoing. Not in the least is anyone accusing him of obtaining the money through questionable means.
All he needs to do is to allay suspicions and the assertion that he broke Australian laws and provide more details of how RM700,000 grew to RM970,000 after having spent on his children's education.
---
R NADESWARAN feels the only way to come out of this issue unscathed is for Wan Ahmad to answer the questions posed. Comments:citizen.nades22@gmail.com.