February 7, 2018
The Big THHE-Yinson Scam
by Din  Merican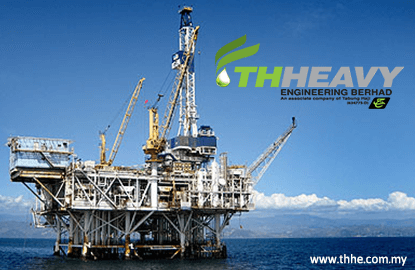 The Insolvent TH Heavy Engineering Berhad (THHE)
On January 10, 2018,  the Court of Appeal granted a stay to GMOS (a bumiputra Sarawak company) vs THHE, the insolvent Tabung Haji Company which wanted to sell out to a chinese company Yinson Bhd.
This is the background story about how this sell out was disguised as a scheme of arrangement to scam a bumi company:
              Chairman of Tabung Haji Mamak (Indian Muslim) Azeez Rahim
Four Year Ago, Chairman of Tabung Haji the Mamak (Indian Muslim Azeez Rahim, made Tabung Haji Heavy Engineering (THHE) induced  Global Marine Offshore Services (GMOS), a Sarawak bumi company to partner it in a company called Flowtech in an oil and gas business. There were 2 parts to this project:
a)  buying a FPSO vessel called  DP1 which GMOS had to put in RM60m ; and
b) an EPCIC Layang2  contract in Sarawak that PETRONAS would award via Nippon which THHE promised was so lucrative that GMOS would become overnight a big bumi Oil & Gas player.
GMOS believed THHE and put it in that money. That was the beginning of screwing this bumi company. The vessel project  was loss making and became a burden to both GMOS and THHE that bankrupted THHE and made it a PN17 company.
Azeez then planned to get a Chinese company Yinson Bhd to appear as a white knight by taking over THHE business. Yinson paid Azeez a big bribe to allow Yinson to buy over the lucrative EPCIC Layang2 project and leave the DP1 vessel project to be shouldered solely by GMOS. This was disguised as a scheme of arrangement to be sanctioned by the Court.
Yinson paid pittance so that THHE can then use the money to be seen as paying some 400 petty creditors 20cts to RM 1.0.
Yinson needed the EPCIC project badly as all this while their business has been overseas mainly in Vietnam. It is very strange indeed to be a listed company in Malaysia but without any track record in oil and gas to show off to your peers.
THHE virtually surrendered every detail of the Layang2 EPCIC project  lock stock and barrel. The whole entire board of THHE was as usual, clueless to the scheming of Mamak Azeez.
Yinson and Azeez cleverly proposed a private deal to Nippon for Yinson to use its own dormant vessel 4Rainbow rather than the original DP1 Vessel intended for the Layang2 EPCIC. Both Aziz and Yinson made a big kill from this deal.
This backdoor acquisition disguised as a white knight rescue gave Yinson the opening to enter the Sarawak O&G business and suck out another Sarawak resource  without any participation from any of Sarawak local company. No bumi in Malaysia and not at all in Sarawak will get any piece of this cake. Yinson will award  all the works to be done outside Malaysia.
Datuk Nor Badli Munawir Mohamad Alias Lafti, former Chief Executive Officer of TH Heavy Engineering Bhd, which is a Tabung Haji subsidiary, was charged in the Sessions Court here today with five counts of criminal breach of trust (CBT), involving more than RM2.5 million.
Congratulations to Azeez as he had in the meantime been able to blame all of  Tabung Haji's and THHE's losses and problems on the previous bumi CEO and caused CEO Datuk Nor Badli Munawir Mohamad Alias Lafti to be charged by MACC using A-G Apandi Ali for allegedly abuse of power whereas it is a fixed up charge against Nor Badli.
As Azeez is close to Rosmah, naturally all these have the blessings of PM Najib to allow a direct negotiation contract just to rescue THHE which ad earlier bought the vessel  (DP1). PM Najib is doing the exact same thing as he did in 1MDB and FELDA.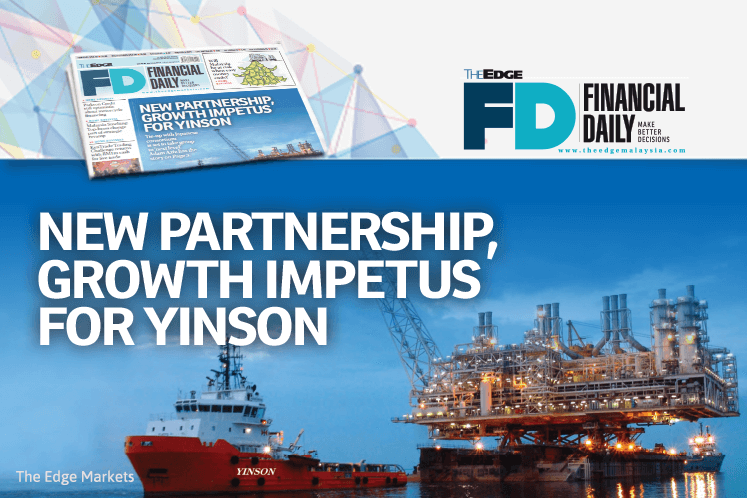 The Edge, in a fake news article called Yinson as the "white knight", who is rescuing THHE whereas in reality Yinson is screwing a Sarawak bumi company and THHE.
The Court of Appeal saw this as Yinson eating all the meat and leaving only the bones to GMOS and THHE and blocked the Scheme of Arrangement on  January 10, 2018.
Again another bumi company  is made to be the fall guy and the corporate plunderer Chinese Yinson is hailed as a white knight.
But in the last 2 weeks, Yinson has been using the media to rig the share market by posting fabulous stories that the Scheme of arrangement and novation of DP1  will not be affected  by the Court of Appeal stay order. Yinson was even bold enough to state that the stay order was just temporary and will be removed shortly.
Now how would Yinson know about the outcome of a case when the appeal is not yet heard? How can Yinson be so confident that they will win the appeal?
              Attorney-General Apandi Ali (left) and Chief Justice Raus Sharif
From the grapevine, apparently Yinson has managed to get Chief Justice Raus to fix the case earlier thsn its actual dare before a selected panel of judges. Why would the Chief Justice do that?
Already the Bar Council is challenging Chief Justice Raus on his illegal appointment Surely, it is unbefitting for the Chief Justice to meddle in this way. But this Chief Justice doesn't care whatever allegations are made against him.
Something is really smelling fishy in the Palace of Justice. Justice hurried is justice harried!
Read this:
http://www.thesundaily.my/news/2018/01/25/th-heavy-receive-rm374m-fpso-novation-agreement-yinson
http://www.thesundaily.my/node/518227
http://www.theedgemarkets.com/article/yinson-takes-over-layang-fpso-project-thhe