January 5, 2019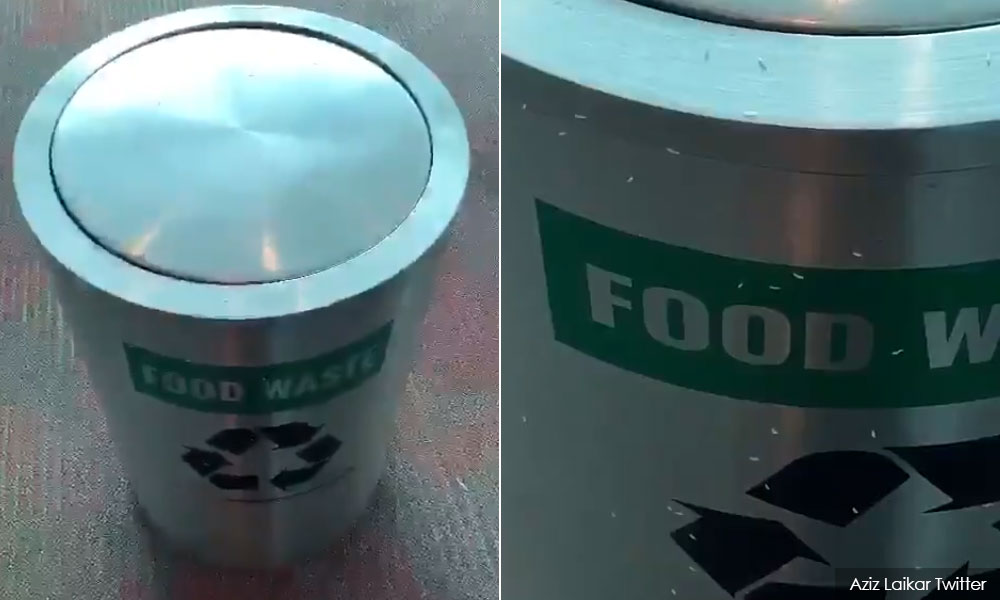 COMMENT | The last time I used a no-frills airline was three years ago. I flew on EasyJet flying from London's Gatwick to Zurich for 25 pounds sterling. The last trip to KLIA2 was two years ago to pick up my daughter who was returning from Auckland.
In early May, I took a decision (like many other Malaysians) not to opt for the no-frills airline operating in Malaysia. I didn't buy the story of the "pressure" and neither was I convinced that livery could have been designed, manufactured and stuck on an Airbus in a matter of days. We'll leave that for another day.
But if I had stepped into the terminal of KLIA2 (what people call a "shopping complex" in an airport) and noticed maggots coming out of a rubbish bin, I would whip out my mobile phone and take images of them. I would then pen a commentary with a link to the video.
If I had put it on social media, I would have merely been a citizen carrying out my civil duties and perhaps doing "national service" to point out shortcomings in the system. Since I pay a princely sum to Malaysian Airports Holdings Bhd (MAHB) for passenger service charges, I would expect a certain level of standards, especially when it comes to hygiene and food safety.
That was precisely what AirAsia Head of communications Mohd Aziz Laikar Ali did. Instead of being appreciated for his services, he was initially summoned by the police to have his statement today for "hurting" the image of MAHB.
(Aziz has since clarified that his "meeting" with the police to have his statement taken is not taking place but this is not the real issue. The about-turn obviously came due to public displeasure and negative vibes that both organisations created.)
The crux of the issue is that Aziz had posted a video showing a rubbish bin covered with maggots at the airport while questioning a "fancy" statement issued by MAHB last week about its commendable performance in airport management for the month of October this year. Why did the police call him in the first place? Why did MAHB file a police report? What necessitated it?
For MAHB and the police, you have done damage to yourselves and are now trying to repair or contain that damage. This is an exercise in futility and the outcomes remain inconsequential. In short, both shot themselves in their respective feet and are suffering the consequences.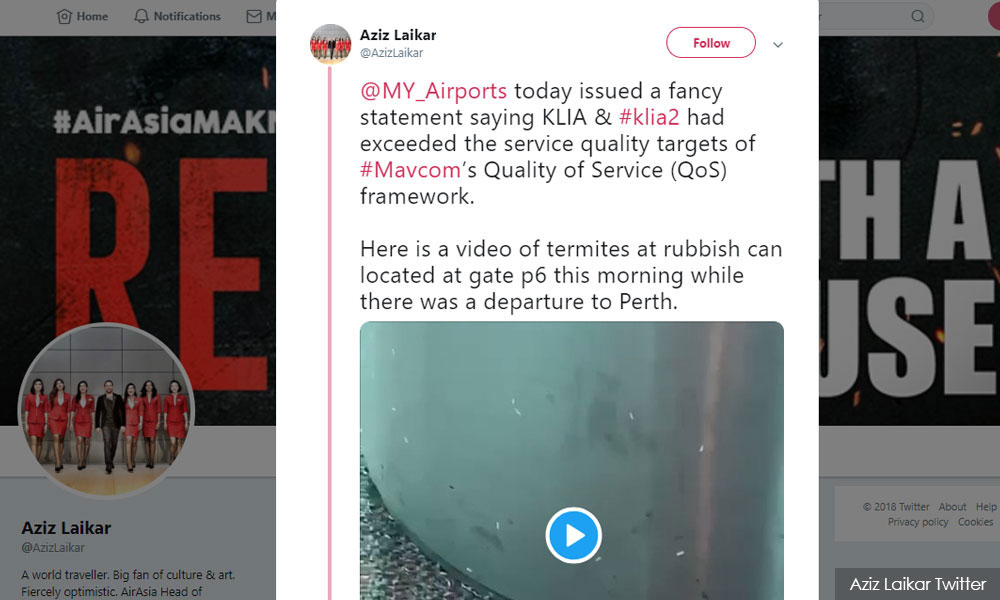 As one who stood up and vehemently opposed the Anti-Fake News Bill early this year, I had warned about authorities misusing the legislation. Had it not been revoked, there could have been dire circumstances. Even so, this is no fake news unless Aziz had captured the images elsewhere and purported it as at one of the gates. That's just too farfetched even to imagine.
Like-minded citizens are the least interested in a war of words or dispute between Air Asia and MAHB but to use the police to silence a citizen (wherever he or she is employed) smacks of conceit, thoughtlessness, and arrogance and above all sheer stupidity.
Needless witch-hunt
Didn't the bigwigs at MAHB consider the backlash they would face for such an odious and hateful move against a legitimate grouse of an airport user? Or were they under the impression that their shortcomings would be suppressed by bullying the ordinary man?
To suggest that Aziz had maliciously circulated the pictures should be summarily dismissed as sheer nonsense. Would they have done the same to the scores of disgruntled passengers who write to the media or use other platforms to air their grouses?
And the police, what the heck are you doing? Why are you wasting valuable time, effort and money pursuing this case when you should be catching criminals and keeping our streets safe? If you are so bothered about protecting the image of MAHB, shouldn't you be protecting the image of this country as a multi-racial and tolerant society?
Every day, scores of racist and defamatory statements are posted on social media. Last night, someone stood up and spoke at a rally in Klang. He provoked the crowd and threatened to attack a police station. Yet, the Police stood as silent as the grave, arms folded and allowed the speaker to pour scorn (without any basis) on individuals and organisations. (We have since been told that the case is being investigated.)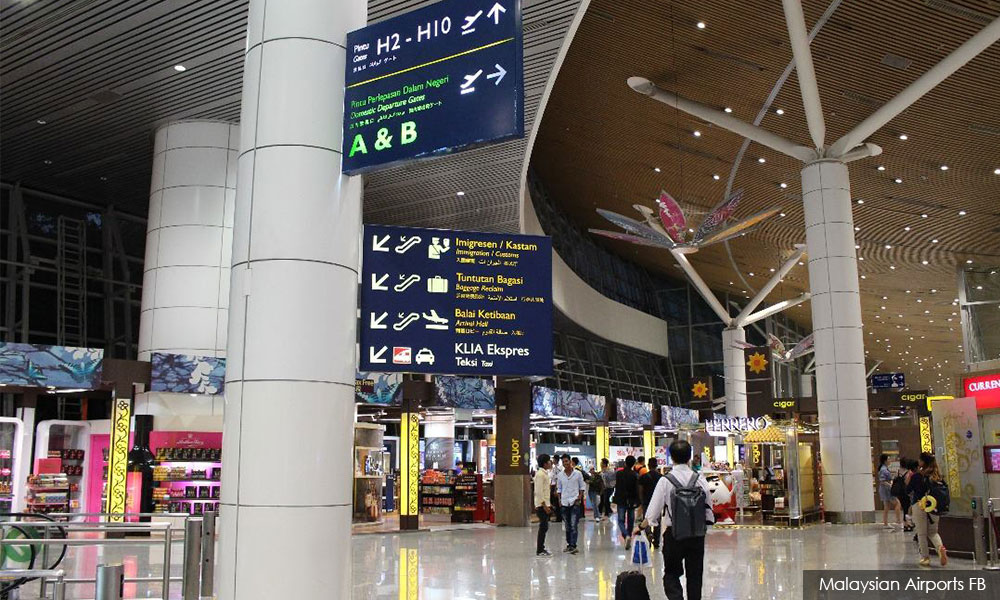 It is these kinds of action and inaction that prompt people to have a negative view of the Police Force. The people would be happier if the same effort is put into maintaining some semblance of law and order in the drop-off and pick-up points at the airport.
So much has been written and said about luxury cars with special number plates being allowed to park in areas where parking is strictly prohibited. The policemen with their summons books walk past appearing oblivious to the vehicles which are causing all the problems.
The MAHB and Police have both damaged their own reputations by indulging in this witch-hunt. People are pouring scorn on the Police for being used to settle a private and commercial dispute. Enough is enough. Get your priorities right.
By the way, should I prepare for a call from the authorities for speaking out? I am not discounting the possibility of MAHB lodging a police report for "hurting" their image. Also not discounted is the police calling me in to have my statement recorded.
---
R. NADESWARAN has written extensively on the bully-culture in some of our government departments, statutory bodies and agencies. Comments: citizen.nades22@gmail.com
The views expressed here are those of the author/contributor and do not necessarily represent the views of Malaysiakini.