March 12, 2018
Corruption is a Serious Matter, Mr. MACC
by R. Nadeswaran@www.malaysiakini.com
COMMENT | In May last year, under a blaze of publicity, six police officers including an OCPD and district crime chiefs in Malacca were arrested by the MACC for running a protection racket involving gambling dens. The big news was that anti-graft officers seized RM186,000 in cash and froze the bank accounts of all the suspects, totaling more than RM459,000.
Almost a year later, there has hardly been a whimper from MACC. In July last year its Deputy Chief Commissioner (Operations) Azam Baki, in denying the files have been closed, said investigations against a few Malacca police officers "are still in progress" without interference from the "higher-ups".
In September last year, two brothers, who hold "Datuk" titles and are top officials of a family-run group of companies, were arrested by the Malaysian Anti-Corruption Commission (MACC) over an ongoing probe into a land deal between a group of settlers and the Great Alonioners Trading Corporation Bhd (Gatco).
The suspects, who are aged 54 and 58, were picked up by MACC officers in separate operations. Also arrested was the 68-year-old accountant who, in his capacity as a liquidator, had detailed knowledge of the land deal. Five days later, they were released without charge and it was business as usual.
On March 7 – less than a week after allegations were made, the MACC cleared UMNO supreme council member Abdul Azeez Abdul Rahim of allegations that he had received an RM3 million bribe to help 'cover up' a probe into the Penang undersea tunnel project.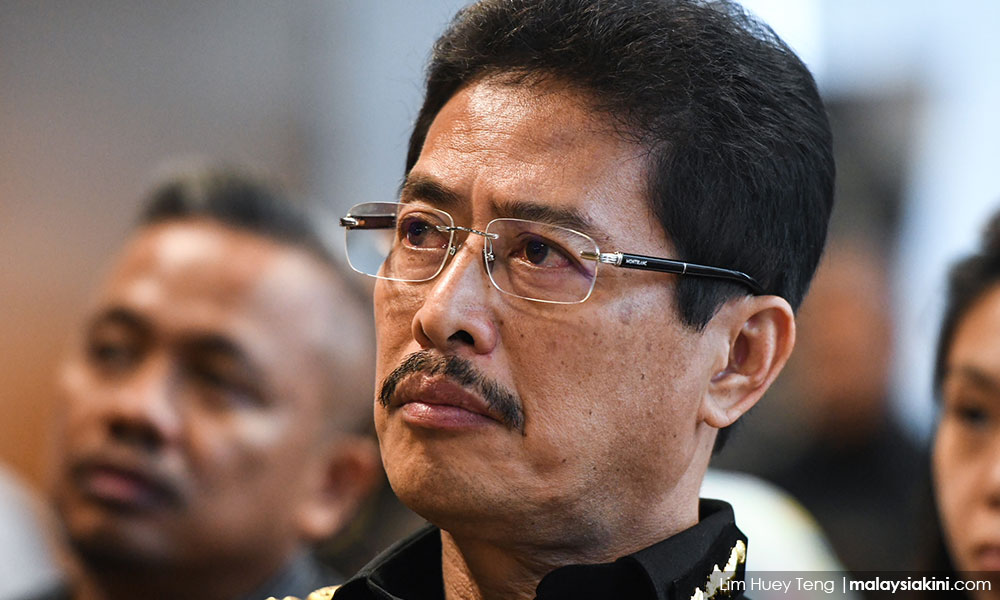 Azam (photo) said the Commission's investigation showed no evidence of Abdul Azeez's involvement in the matter, and that the accusations were deemed as 'baseless.' He added that the commission had retrieved documents to assist in its investigation and its subsequent probe had cleared Abdul Azeez.
"Based on our investigations, Abdul Azeez did not have any direct links to the Penang undersea tunnel project or those closely related to the project's construction. MACC has verified the documents gathered pertaining to the case, before arriving at the decision," Azam said.
These three contrasting scenarios are telling indeed and offer a glimpse of how the MACC treats offences and offenders. The public exoneration of Abdul Azeez shows how efficiently and speedily it can "close" a case and why it takes sometimes months to even years to produce the offenders in court or publicly absolve them of any wrongdoing.
Gatco case: No corrupt dealing
In the Gatco case, the MACC, after holding the trio for five days, found that the sale of the land was done in accordance with the law and there was no corrupt dealing, that the land was sold in an auction. Subsequently, even the courts deemed that nothing sinister or illegal was done.
How many of those arrested by the MACC have been accorded the same treatment given to Abdul Azeez? How many people have been publicly exculpated after being arrested and detained? How many people have been photographed in the orange suit, only to be released without charges?
Our law enforcement agencies, especially the police and the MACC have often lamented that the people are not coming forward with information on criminal activities. No one should blame them because of the different rules being applied, based on the position and status of the accused person.
Why should one come forward with information when he or she knows that the case would be classified as NFA (No Further Action)? Why should one bother when some people are immune from prosecution, let alone be arrested for purposes of investigations?
Without accusing or insinuating that there has been wrongdoing on the part of Abdul Azeez (photo) or anyone else, this whole case is shrouded with an air of mystery and leaves a bad taste in the mouth. When someone sends a demand letter, what is expected is a reply. For all intent and purpose, it was a civil case, where one party is demanding the return of monies paid. There's nothing criminal about this transaction. Instead, Abdul Azeez lodged a police report on the demand of RM3 million which Consortium Zenith Construction Sdn Bhd had supposedly paid as consultancy fees.
Abdul Azeez denied ever having any dealings with the company – the special purpose vehicle (SPV) of the mega Penang undersea tunnel project – or its Senior Executive Director Zarul Ahmad Mohd Zulkifli.
Both Zenith and Zarul Ahmad have avoided the media and we have to take Azeez's word that Zenith has apologised. Then, a very important question arises: "If Abdul Azeez claims someone used his name and Zenith had apologised, why in the first did the company send a demand notice without verifying facts?"
Hopefully, we don't have to wait long. The Penang State Secretary has written to Zenith seeking explanation on the course of events that had taken place. Chief Minister Lim Guan Eng, too, wants the truth from the horse's mouth. This report should be put in public domain for the rakyat to decide who was wrong and who was right. Is that asking too much?
---
R NADESWARAN has worked with the MACC and its predecessor, the Anti-Corruption Agency for more than 30 years. He also served on MACC's advisory board two years ago. Comments: citizen.nades22@gmail.com