July 10, 2018
Economic and Political Security today
by Editorial Board, ANU
The Trump administration in Washington has invoked security threats under Section 232 of the Trade Expansion Act of 1962 to impose punitive tariffs on imports of steel and aluminium. The next target is automobiles and parts and US$34 billion of Chinese imports. While it may sound plausible that dependence on these crucial industrial imports from potential adversaries might affect national security interests, there's absolutely no responsible analysis that suggests they do. Security policy is dominating broader national strategy in the United States, while economic considerations affecting security in more important ways are taking a back seat.
Only 2 per cent of US military steel supplies are sourced abroad. As for automobiles, as the global auto association recently pointed out, 'America does not go to war in a Ford Fiesta'. The national defence requirement for imported cars and parts is virtually zero. If US capacity for the production of civilian autos and trucks is relevant to national defence, it is stronger now as a result of trade and import competition than it has ever been. As the US National Association of Manufacturers says, import restrictions simply give an edge to foreign production. The unilateral imposition of tariffs or quotas under Section 232 would undermine the sector and broader manufacturing production and jobs in the United States, the association suggests. A weaker American economy undermines America's military power.
Donald Trump declares a Tariff War on China
National security arguments for these tariffs simply provide a fig leaf of 'legal' authority for President Trump to impose penalties on US trading partners, including Europe, Japan, China (which incidentally supplies only 3 per cent of US steel imports), South Korea and Canada — Australia having done a WTO-illegal deal to wriggle out — for totally spurious reasons.
False claims about the relationship between trade and national security are not just a figment of Mr Trump's fantastical imagination. They are reflected in US National Security statements and the pronouncements of national security authorities in other countries, including in Australia. The Trump administration's first National Security Strategy called China a 'revisionist power' that seeks to 'displace the United States in the Indo-Pacific region' and 'shape a world antithetical to US values and interests'. It said that the engagement policy had 'failed' and that 'great power competition' had returned between the United States, China, and Russia. Soon after, the National Defense Strategy changed the primary focus of US strategy from fighting terrorism to preventing the threat to 'US prosperity and security' and 'international order' posed by China's quest for 'global pre-eminence' and the leadership of an 'authoritarian' world.
It's not that these claims should not be seriously evaluated; that's exactly what should happen. But they should not be accepted as unchallengeable holy writ and dominate the national strategies of the United States and other countries. The issues in national economic strategy at stake for the people of the United States and other countries extend well beyond the competence of the security policy establishment, just as security issues extend beyond the competence of the economic policy establishment. Each needs to inform the other.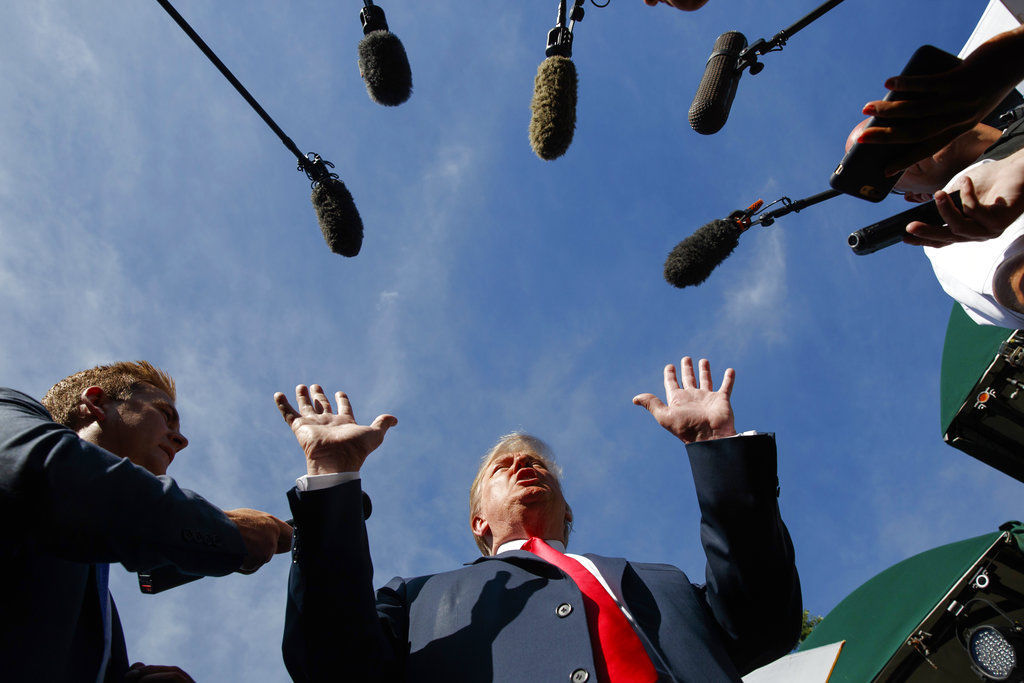 Peter Drysdale and Shiro Armstrong in our lead essay this week look at better processes for getting the hard choices that Australia faces in strategic policy right. Like a number of other countries in Asia, the United States is Australia's principal security partner and its major trading partner is China. Australia's national interest comprehends both China and the United States — and security and economics need to be integrated into strategic decision making from the outset. Australia needs to be better placed to deal with the ongoing challenges from both countries (and others) in a world that's become more complex.
'The problem', Drysdale and Armstrong suggest, 'lies in how Australia's strategic policy choices are currently being framed and made'.
'Strategic policy is overwhelmingly framed from a security perspective in political–military terms. Yet the economic dimension of national power and influence is also central to the hard choices to be made on strategic policy. Economic policy and engagement reinforce and habituate a rules-based international order and, significantly, they create bigger, broader interests and pluralities in countries. Incorporating economic options with political–military elements in thinking about strategic policy broadens options for attaining both national security and prosperity'.
Drysdale and Armstrong illustrate the problem through the lens of responses to China's infrastructure initiatives such as the Asia Infrastructure Investment Bank (AIIB) and the Belt and Road Initiative (BRI). The security community in the United States frames these initiatives in concerns about territorial disputes and political developments in China, and represents them to their allies in Asia as designed to compromise willing partners in Chinese debt. That's clearly not the whole story: though the AIIB and BRI do provide China with a means 'to increase its influence, as other countries like Japan have in the past, [they are] also a way for China to support economic development and poverty reduction by building infrastructure and creating economic links between countries, and [for China] to become a responsible global and regional player commensurate with its growing economic size and power'.
'The responses of the security specialist and the economist are each inadequate in themselves. But bringing them together offers a path of constructive and active engagement that can support both security and prosperity. Drawing away is not going to stop China pursuing the BRI, while engaging intelligently and systematically can mitigate some of the downside risks and help lift global prosperity and security', Drysdale and Armstrong point out.
This problem is not limited to choices about China. Australia and its partners in Asia are now confronted with the reality that the United States, their primary security alliance partner is actively engaged in seeking to destroy the rules-based economic regime on which their prosperity and their political security is fundamentally based. This is an immediate and existential threat. The medium to longer term consequence of the United States' own self-inflicted harm will, on all rational calculations, shrink its economic power and political influence. Where's that reflected anywhere in Australia's national strategy at this time?
The Drysdale–Armstrong analysis leads to the powerful conclusion that Australia's national strategy policymaking is deeply flawed in the marriage of these two arms of the national interest. The system worked well when Australia's main security and economic partners were the same. But that world has changed, and the way in which top political decisions on national strategy are framed as well as the foundations of policy advice on which they depend are overdue for significant reform.
The EAF Editorial Board is located in the Crawford School of Public Policy, College of Asia and the Pacific, The Australian National University.