July 4, 2014
Why some people hate journalis

ts
by Eric Loo@www.malaysiakini.com
COMMENT | Soon after last week's shooting at the Capital Gazette newsroom in Annapolis, Maryland, numerous trolls 'celebrated' the targeted murder of the four journalists and a staffer. One troll declared: "Dead journalists can't spread leftist propaganda."
Since Donald Trump was elected President in November 2016, attacks on the 'fake news media' are becoming more common with right-wing media platforms emerging bolder and stronger.
Trump's anti-journalist rhetoric is not entirely blameless in riling predatory attacks on journalists by nut heads such as the shooter at the Capital Gazette whose unresolved grievance with the paper escalated into him murdering an editor and three other journalists on June 28.
Trump's Nixonian loathing of the American media has effectively created echo chambers for the white supremacist agenda, the most recent being Milo Yiannopoulos's red flagging to "vigilante squads to start gunning journalists down on sight".
Rightist contempt for the liberal press has degenerated to such a state that the New York Police Department felt it necessary to deploy armed police to news organisations across Manhattan.
It is unthinkable that journalists need police protection in a democracy that gave us Watergate, Walter Cronkite, the Pulitzer and Edward R Murrow who famously said: "We cannot make good news out of bad practice."
Even as we look to the US as the beacon of press freedom, bad media practices are being mainstreamed, notably at Fox News and Breitbart News Network. The partisan media exchange is empowering hardline conservative attack machines in the likes of Rush Limbaugh and Sean Hannity.
The political left also has its share of anti-Trump media platforms and late night TV shows in the Bill Maher and Stephen Colbert genre.
The polarised American portrayal of the Trump Presidency – which has led to Trump supporters publicly hating the liberal media – reminds me of my short journalism lecturing stint in Alabama many years ago.
My brief was to expose the American students to a more "international perspective" of journalism practices and cultures. The final year students, unsurprisingly, said the media were blatantly biased (such as Fox News), that journalists generally lacked integrity, that the news was overly negative, sensational and obsessed with celebrity trivia.
That cynical judgment on the media is not exclusive to the US. Journalists I had worked with at training workshops in developing countries cited similar gripes.
Which underlines my point that knowing what is bad and lacking in professional journalism does not necessarily motivate reporters to do something concrete to fix it for various reasons.
As a senior Malaysian journalist said: "When you have unqualified editors running the newsroom, our hands are tied."
Personal costs
Yes, editors ought to lead, inspire and exemplify in their editorials and in-house policies what good journalism practically means. Good journalism goes beyond a reporter's ability to ask questions and string sentences into a readable news story.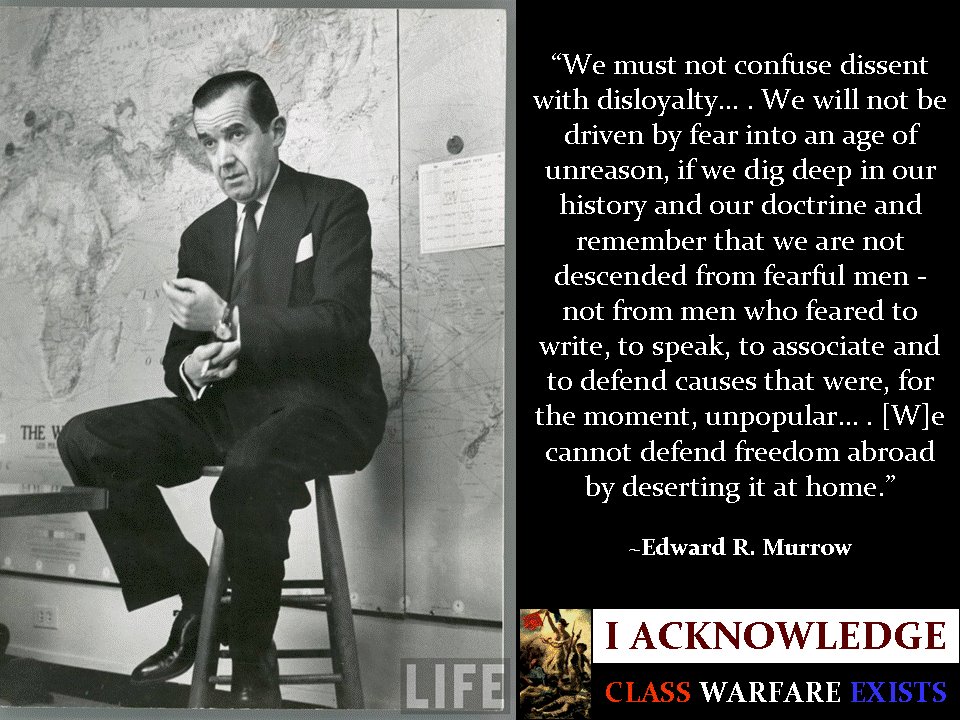 Good practices are forged in the newsroom by fair-minded journalists whose primary obligation is to their readers, rather than to those in power; journalists who know that they should not become part of the story but recognise that they could be caught up in issues that conflict with their core values.
The journalist's task, therefore, is to recognise his blind spots and preconceptions that influence his judgment of what's right and wrong, of what's fair and unfair.
Good journalists are known by their ability to weigh the evidence to illuminate the truth of the matter – all these are based on the trust that journalists place on their sources to provide the information that can be checked and verified for its contextual and factual accuracy.
Journalists, though, seldom work in isolation. They work with their sources in uncovering the truth.
In authoritarian states, journalists uncovering the truth come with personal costs. At this time of writing, two Reuters journalists are still in detention in Myanmar for their investigation of military brutality against the Rohingyas in Rakhine State.
In the Philippines, President Rodrigo Duterte has warned journalists critical of his administration that they "are not exempted from assassination".
Further away in the Czech Republic, which I visit occasionally, the rightist President Milos Zeman was reported to have turned up at a press conference with a fake Kalashnikov inscribed with the ominous words "for journalists".
And in Egypt, Al Jazeera journalist Mahmoud Hussein has been detained since December 2016 for allegedly "disseminating false news and receiving monetary funds from foreign authorities in order to defame the state's reputation".
You can read details of ongoing threats against journalists here.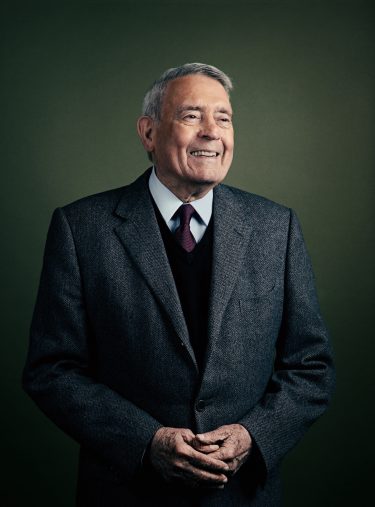 Dan Rather–The Icon  of Journalism of the Edward R. Murrow,Walter Cronkite, Chet Huntley and David Brinkley Mold
Renowned American journalist Dan Rather (photo above) had sounded out to journalists in the US to "stay steady… relentless and remain aggressive" against Trump's persistent attack on the media.
"That's the proper role of the press… to be part of the system of checks and balances, to ask questions, keep on asking the tough questions, do deep investigative reporting. I think the public (including the people who voted for Trump) understand that that's a vital role," Rather said.
What's what our journalists ought to do with the nascent freedom to report and probe since May 9. Journalists should keep on asking the tough questions that cut through the political spin and to closely watch that real reforms, as promised to the people in the Pakatan Harapan campaign manifesto, are delivered beyond the 100 days.
Sycophantic "bodek" journalism that had sustained the BN kakistocrats for decades certainly qualifies the mainstream media as the "enemy of the Malaysian people". This must now end.
---
ERIC LOO is Senior Fellow (Journalism) at the School of the Arts, English & Media, Faculty of Law Humanities & Arts, University of Wollongong, Australia. He is also the founding editor of Asia Pacific Media Educator.
The views expressed here are those of the author/contributor and do not necessarily represent the views of Malaysiakini.