February 13, 2019
Cambodia's Economy is improving: PM Hun Sen
Prime Minister Hun Sen today reiterated that he will not use the country's independence and sovereignty to exchange with trade, noting the economy is improving.
Mr Hun Sen posted message on his Facebook, saying that the Kingdom's current political, social, and economic situation has been improving, noting that tax revenue is gradually increasing.
"Cambodia cannot depend on only foreign support and the country must not use its independence and sovereignty to exchange for anything," he said, "However, we want to be good friends with partner countries which want to see Cambodia grow without any interference in its internal affairs."
Phnom Penh-2019
"Cambodia's economy, which was previously hit by sanctions and pressure, is now growing and becomes stronger," he said, "[I] thank business people, traders and investors for fulfilling their tax obligations and expanding trade and investment in the country."
PM Hun Sen noted the Kingdom once was a poor country and gradually gained an economic growth by about 7 percent.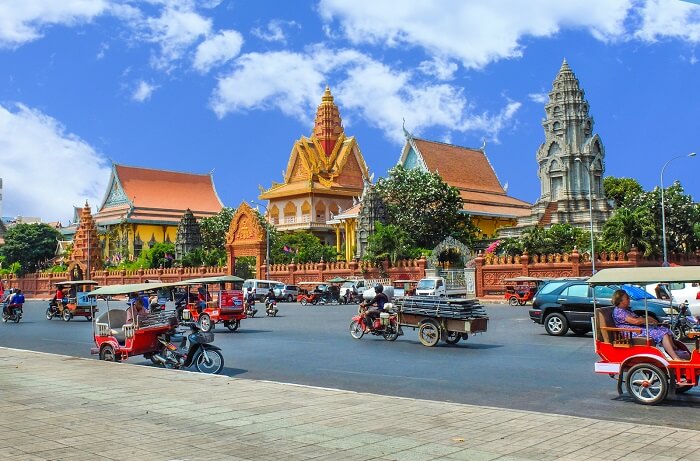 He said that Cambodia will become an average income country by 2030 and high income by 2050 thanks to higher tax revenues.
Mr Hun Sen's comment came after the European Union on Monday started the process of intense monitoring and engagement for six months that could lead to the suspension of Cambodia's preferential access to the market under the Everything-but-arms (EBA) scheme due to perceived setbacks to democracy and human rights.
The EU market accounted for 40 percent of Cambodia's exports, rising 227 percent between 2011 and 2016, and reaching $5.77 billion in value in 2017 alone.
..
The US embassy in Cambodia today issued a press statement, voicing its concerns about violation of human rights and labour rights in Cambodia over the past 18 months.
"We share the EU's concerns about serious violations of freedom of expression, internationally recognized labor rights, and freedom of association," the statement said, "The United States calls on Cambodian leaders to restore a true, multi-party democracy, as enshrined in Cambodia's constitution."
https://www.khmertimeskh.com/577213/kingdoms-economy-is-improving-pm/