November 21, 2017
Deal Between Anwar and Najib Razak?: The Worst Possible News for Malaysia
by P. Gunasegaram@www.malaysiakini.com
Is there something brewing here which is suggestive of some kind of a deal materializing between these two once staunch allies? Like they say, there are no permanent enemies in politics and politics is the game of the possible, or is it the impossible? Never mind, you get the drift.–P. Gunasegaram

QUESTION TIME | In Malaysia where conspiracy theories arise at the drop of a 10-sen coin, the visit by Prime Minister Najib Razak to jailed opposition leader Anwar Ibrahim, who is in hospital following a shoulder operation, has started tongues a-wagging. And how they are wagging!
Is there something brewing here which is suggestive of some kind of a deal materialising between these two once staunch allies? Like they say, there are no permanent enemies in politics and politics is the game of the possible, or is it the impossible? Never mind, you get the drift.
After all, who would have thought that former Prime Minister Dr Mahathir Mohamad, widely held responsible for Sodomy 1 which put Anwar in jail for six years until 2004, would now be working with him to topple BN and Najib? If that can happen, why not a reconciliation, or even a deal, between Najib and Anwar for mutual benefit?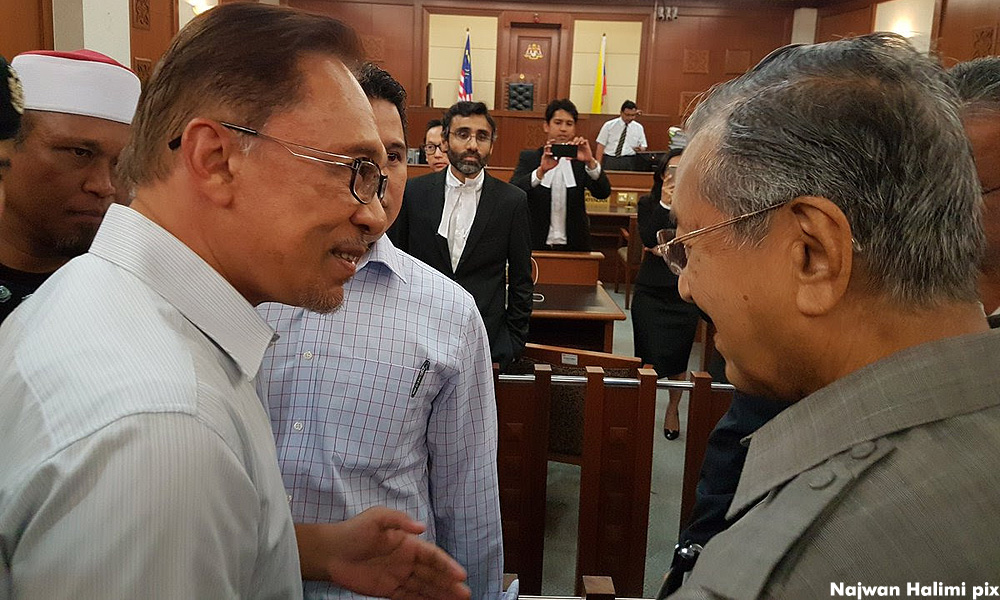 Even the burying of past differences between Mahathir and Anwar is difficult to understand. How does a person who spent years in prison, was beaten after he was arrested, had his life ruined and political future now in tatters, forgive the person who was held to be most responsible for this?
And was it not what Mahathir did in terms of consolidating his power within UMNO – technically UMNO Baru as the old UMNO was dissolved as part of plans implemented by Mahathir – that now makes it near impossible to remove a sitting UMNO President and Prime Minister because of all that such a person has at his disposal in terms of power?
Now this, Najib visits Anwar in the hospital with his wife Rosmah Mansor and with Anwar's wife Wan Azizah Wan Ismail present and the gossip bandwagon goes berserk, although it is more likely to topple than to sustain over the next few days.
Here was the man who pushed Sodomy 2 against Anwar with Anwar's accuser having seen him – Najib – before making his police report. And Anwar is in jail again for a further five years from 2015, more or less putting paid to his political career unless Pakatan Harapan wins the next election. The chances of that are pretty low right now.
How could Anwar countenance a visit from this man who was responsible for his prison sentence in the first place with a lot of people believing that Anwar's sentence was terribly unfair with admission of evidence that could have been tampered with? If Anwar's trial was fixed, as he himself claimed, then only one person could have been responsible.
How could he even consent to see this person? As difficult as this is to understand for people like me, those who understand Malay culture say that nothing should be read into the meeting. The PM went to see a former friend and ally who was ailing – nothing more, nothing less.
But talk is not so easily stopped because Deputy Prime Minister Ahmad Zahid Hamidi, at one time one of Anwar's closest friends and allies, visited him as well. Perhaps there is nothing but those visits perhaps indicate to Mahathir that two can play the game – if Mahathir can reconcile with Anwar, Najib can reconcile with him too, with all that it implies for Mahathir.
i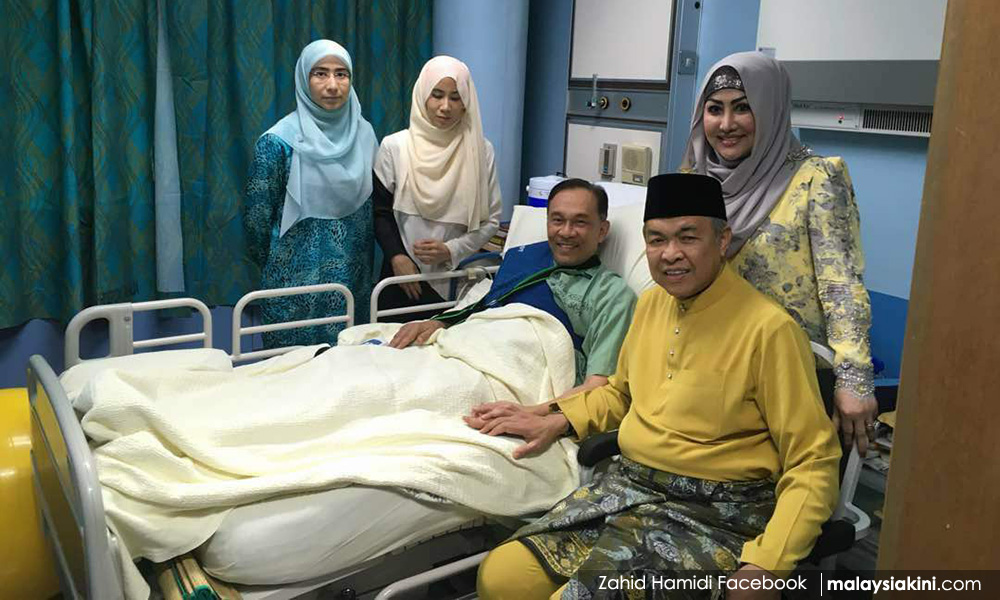 What about the stolen money?–1MDB
But is it as simple as all that really? No. Because if somehow Najib and Anwar ally, who becomes the enemy then? Surely not Mahathir now. And what about 1MDB? What does it mean for all that the opposition has been saying about billions stolen and still unaccounted for?
And what about the allegations, with some evidence, that UMNO and BN are tainted with 1MDB money and that they support Najib only because of that? Will all this be conveniently swept under the carpet forever more and everybody lives together happily ever after?
There can be only one deal that will allow this – in that permutation or combination of both, Anwar has to become Prime Minister, no less. That will entail Najib continuing for a while and then making way for Anwar – which means that Anwar has to be within BN or some larger conglomerate.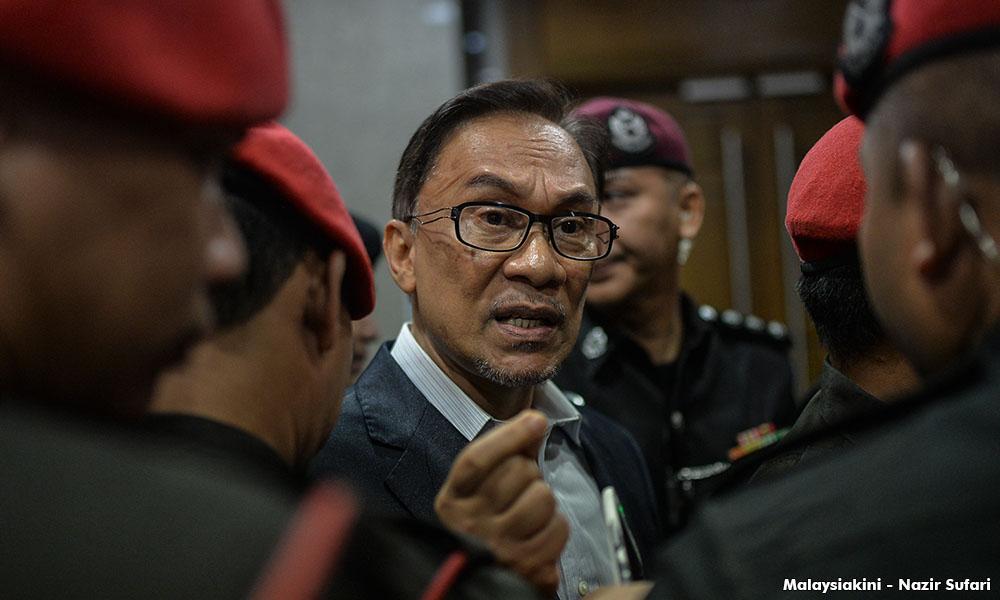 Anwar Ibrahim– A political chameleon or a publicity seeking politician?
How that may form boggles the mind but remember that after the May 13, 1969, riots and emergency rule, Najib's father Abdul Razak Hussein persuaded (coerced?) the substantial opposition then into a coalition in 1973 forming Barisan Nasional, with the only significant party out in the bitter cold – that being DAP. If Anwar and Najib make a deal whereby Anwar is rehabilitated and Najib carries on, for a while at least, that is the worst possible news for Malaysia because all sections of the political divide – both ruling and opposition parties – will implicitly sanction the greatest theft this country has ever known and multiple events of gross mismanagement and lack of governance.
I don't believe this will happen but I would have been far more comfortable if Anwar had not consented to meet Najib – and yes, if he had not done a deal with Mahathir too. But then who am I but just another insignificant citizen of Malaysia?