October 3, 2017
COMMENT: This is going to be a rather brief reaction to my friend Nadeswaran's article. It is easy  for Mr. Siregar to comment about foreigners like Indonesians, Bangladeshis and Filipinos making a living. He forgot that the Malays are making big bucks by being UMNO cronies and parasites sucking blood out of the economy.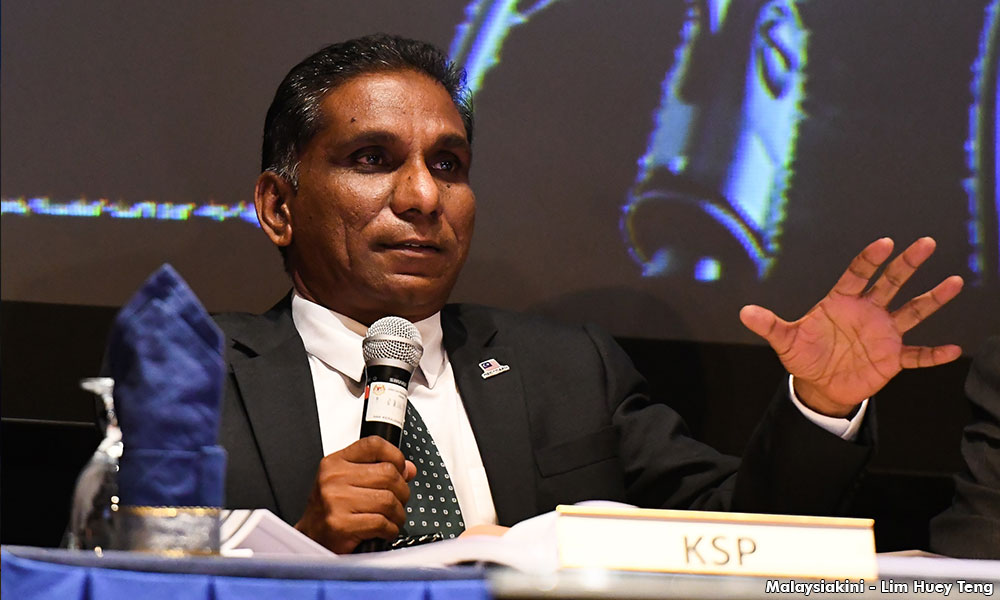 Nades has not mentioned one thing about the Irwan Serigar-style and that is, one has to convert to Islam, use Muslim name, be more Malay than a Malay, and finally become Najib's cheerleader. Both Serigar and Ali Hamsa  got it right and both are prosperous with directorships and status for a long long time to come (beyond the age of 70).–Din Merican
How not to be poor, Irwan Serigar-style
By R. Nadeswaran@www.malaysiakini.com
COMMENT | As one steps off the escalator at a supermarket in Petaling Jaya, there are makeshift stalls in the walkway leading to the shopping trolley rack. The mobile phone repair and accessory stall cannot be missed. Manning it are two Bangladeshi and business is booming.
Down the aisle, there's a Pakistani in salwar-kameez pushing his ware – carpets. Further down, is an Indonesian woman selling telukung (head scarves). The murukku stall opposite the money changer is staffed by a Sri Lankan.
In the neighbourhood kopi tiam, two Filipinas are busy on the grill dishing out chicken chops and steaks. Elsewhere, the Burmese cook is frying Hokkien mee.
Yes, Treasury Secretary-General Mohd Irwan Serigar Abdullah is right. Foreigners are surviving and thriving in Malaysia. He argued that if Indonesians can make a living here, Malaysians should be more prosperous.
Well said, Sir. But has it ever occurred to you that in each of the instances cited above – and in the case of Indonesian traders in Chow Kit – they are all operating illegally, if not through dubious means.
Foreign workers are allowed into the country through work permits – applied by and issued to employers. Conditions in such permits stipulate their scope of employment. More importantly, nothing in these documents state that they can engage in business or be self-employed.
Are authorities closing one eye?
So, how do they end up behind the wok or engaged in selling shirts and jeans, or for that matter, pisang goreng? Aren't these activities prohibited? If so, are we to assume that these are illegal immigrants?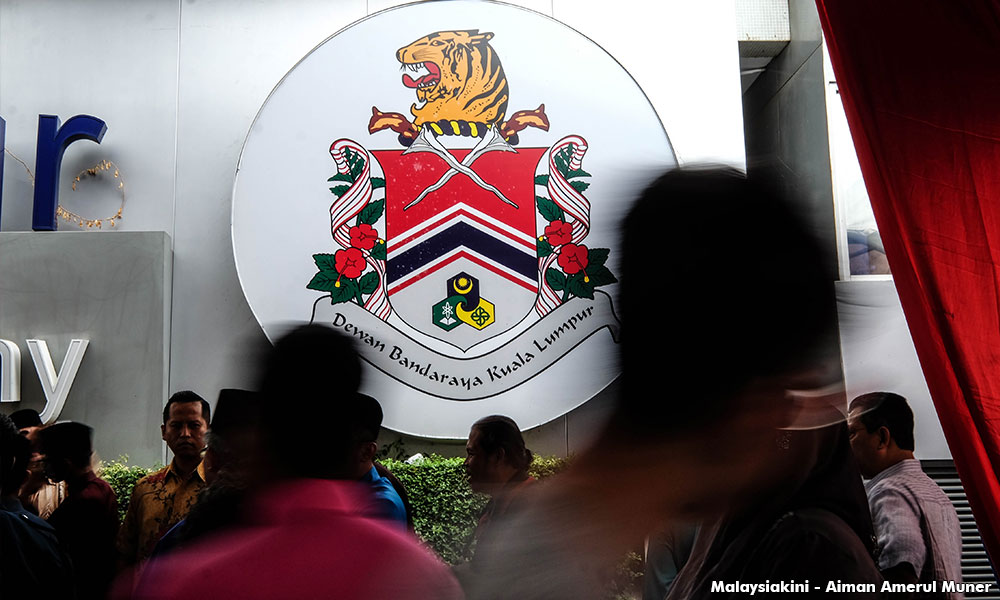 Therefore, how come they can apply and get licences? Are the local authorities 'tutup satu mata' (closing one eye) and approving such applications? One may argue that they have valid work permits but the caveat and government's ethos include: No hawker or petty trading licences for foreigners. If they don't have licences, why aren't they being shut down?
So, are some local authorities defying government policies and using their powers as little Napoleons to milk the system for their own benefits? Or is the Ali-Baba system flourishing in a different way? Previously, if it was the Malays who were selling or leasing their licences to the Chinese, now the trend is for Malay traders to 'pajak' (lease) their licences to their Indonesian brethren.
So if the licence was an issue, it has been 'kau tim' (settled) and rules and regulations have been compromised. But how do foreigners occupy and operate in hawker centres that are actually owned by local authorities?
Parasitic rent-seekers
A similar arrangement comes into play. The local (usually a political party minnow with connections) is allocated the stall and pays a rental of RM60 monthly to the council. He then 'pajak' (leases) the stall for RM1,000 to the foreigner. For doing nothing, he gets RM940. Why should he work when he is making money by sitting at home and shaking legs? He is part of the rent-seeking crowd, perhaps on a smaller scale.
Aren't these the same traits we see before each festive season when "special" trading licences are issued? Even the Malaysian Anti-Corruption Agency (MACC) probed claims that licences change hands for a few thousand ringgit. Why work when you can sit back and enjoy the fruits of your connections?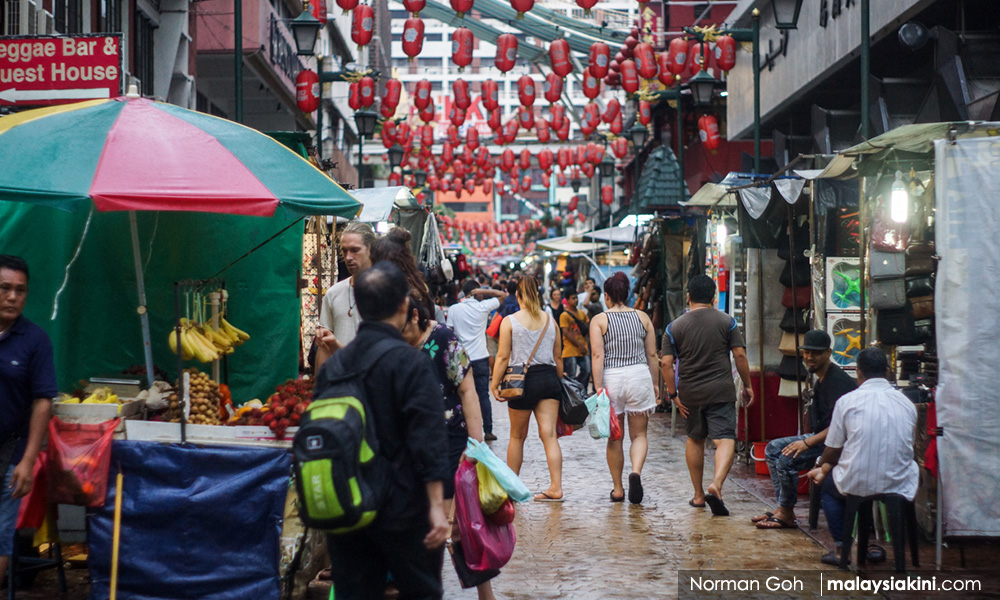 The Immigration Department does not approve work permits for "salesmen" – but a walk along Petaling Street in Kuala Lumpur will reveal that Bangladeshis are now running the operations for the 'towkay' (boss). Even if they have permits as general workers, engaging in a different trade certainly breaks the law.
"If they have hands and legs and can walk, they can make a living in Malaysia," says Irwan Serigar. But these are not enough. Are locals accorded the same opportunities to use their talents and skills and become entrepreneurs?
Irwan Serigar proudly pronounces that "if we go to Chow Kit, half of them are Indonesians". Yes, Sir, but how and why have they been allowed to operate there? Isn't the policy of the government to promote local petty traders?
Local authorities are quick to "raid" local traders for the slightest breach of licencing laws but yet, these foreign traders have been allowed to operate and thrive. The Immigration Department's crackdown, for some unknown reasons, has never covered hotspots like Chow Kit.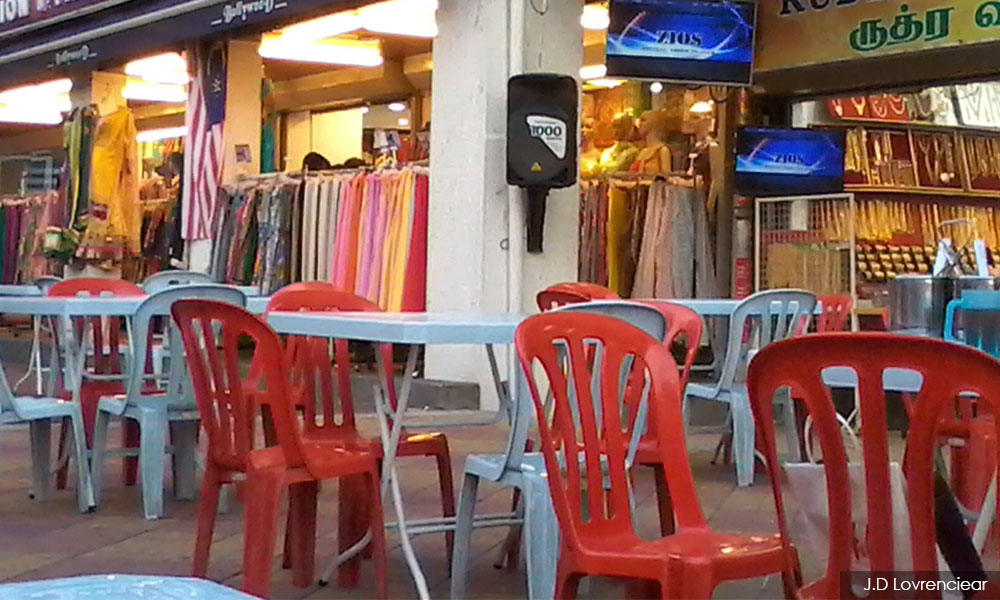 Being able-bodied does not take the ordinary local man anywhere. Let us not forget the politics of patronage, where even the guy who puts up the posters or arranges the chairs at the ceramah expects to be rewarded in one way or another. A hawker's stall guarantees him life-long pension!
With the election around the corner, don't expect a clean-up of the rent-seeking culture that has entrenched itself in the system. While the small man gets three figures from his small operation, in existence are vultures who earn millions through similar arrangements.
Unless the government has the will and determination to put an end to such a system, local traders will continue to be sidelined and be subservient to foreigners who have learnt the workings of the system.