March 1, 2018
Robert Kuok, Fake News,Najib Razak, and UMNO Politics
by P Gunasegaram@www.malaysiakini.com
A Towering Malaysian and Patriot, Tan Sri Robert Kuok
QUESTION TIME | The ongoing brouhaha over Robert Kuok and his alleged donations to DAP and funding of The Malaysian Insight, both of which he strongly denied, and the subsequent outrage among some UMNO members offers some interesting insights into fake news and how it is used in UMNO politics.
It reflects also that nothing has changed from the establishment view that government contracts are theirs to give whichever way they want and those who get them are to be eternally grateful to the government, the same way the government tells civil servants they should be grateful for what they are getting in salaries and pensions.
First, what was reported by a discredited blogger, Raja Petra Kamarudin, was taken to be the truth (when it could well have been fake news) by UMNO leaders who appeared to follow the cue from Prime Minister and UMNO President Najib Razak that seemed to indicate that Kuok was fodder for electioneering.
Raja Petra, in a tale of conspiracy and intrigue, written only the way he can with truth, conjecture and unnamed sources for very serious allegations mixed in a heady concoction, spins a tall story of which the main allegation is that Kuok sought to overthrow Umno by splitting up the Malays and supporting opposition parties, including funding them and financing news portals opposed to the government.
The following gives a flavour of what his main contentions are:
"But playing the Chinese market alone is not enough. If it was then UMNO and Barisan Nasional would already have been toppled back in 2008 or 2013. It required more than just 85% or 90% Chinese votes. It also needed for the Malays to be split into four or five opposing groups. And this was what DAP had been doing since soon after the 2013 general election: dividing the Malays into UMNO, PAS, PKR, PPBM and Parti Amanah Nasional (PAN). And to achieve that it required tons of money, which Robert Kuok was able to provide.
"Crucial to this game was to dominate the social media. Online portals such as The Malaysian Insight and a team of a few thousand cyber-troopers such as DAP's Red Bean Army would be needed for this. And this, yet again, would need tens of millions, which is mere dedak (or animal feed) for a billionaire such as Robert Kuok.
"So Robert Kuok asked Lim Kit Siang and his son, Guan Eng, who were very close to Jahabar Sadiq (who runs Malaysian Insight), to discuss The Malaysian Insight's financial needs and how they could come in to provide the RM50 million that The Malaysian Insight needs.
"Ho Kay Tat (CEO of the Edge) would also be appointed the de facto editor-in-chief to coordinate the operations from behind the scenes while making sure that the Malay 'face' of The Malaysian Insight is not compromised while the owners of the portal would be paid RM2 million a month to 'play ball' and offer the portal immunity from any government clampdown."
Unjustified criticism
What a fantastic story, and this some UMNO politicians believe to be true! But this may go back to Kuok's book. Kuok had written a memoir released late last year that had criticised cronyism in Malaysia which is likely to have offended many within UMNO.
 The most talked about blockbuster Robert Kuok Memoir in Malaysia
Later, after Raja Petra's article, Najib took it upon himself to criticise Kuok: "If we look at the list of names of the richest people in Malaysia, such as Robert Kuok, who gave him the key to have a monopoly on rice and sugar? It was given to him by the ruling government."
Prime Minister Najib Razak, Dispenser in Chief of Malaysian Fake News seen his First Lady Rosmah Mansor. He is playing dangerous Malay politics, and creating tensions with his own UMNO-BN Cabinet over Billionaire  and Philanthropist Robert Kuok
It was almost as if Najib was endorsing what Raja Petra was saying and given the state of shadow politics in Umno, Kuok became a target for those Umno leaders aspiring for bigger leadership roles.
A tirade of unjustified criticism against Kuok followed, of which the worse by far was from Tourism and Culture Minister Nazri Abdul Aziz with no thought of whether Raja Petra's free-wheeling and unproven allegations were true or not. Umno officials did not care for the accuracy of the news but used it to whack away at Kuok.
Nazri's attack was personal and insulting: "Don't be a 'pondan' (effeminate). Don't be a hen (ayam betina) which hides behind the wall in Hong Kong." And inflammatory: "Kuok, we will fight you. Don't think you are rich. If you consider yourself rich, then join politics. Don't be a coward and hide (overseas), just to fund DAP in order for BN to collapse. BN accepts your challenge." There were similar criticisms by other UMNO leaders.
Even as Kuok issued a statement denying Raja Petra's allegations and threatening legal action, Chinese Malaysian leaders and others rose to Kuok's defence, with even the MCA calling on UMNO to call off attacks on Kuok.
Najib's office then issued a statement that appeared to be conciliatory, saying that the PM welcomed tycoon Robert Kuok's "deep appreciation" of the opportunities afforded to him.
A dangerous game
UMNO was playing a very dangerous game here. While they were using the age-old game of stoking racial tensions to gain Malay support, such tactics could alienate further the already alienated Chinese voters. Perhaps the UMNO strategy could be to go for Malay votes given that Chinese votes are likely to be mainly against UMNO and BN anyway.
There is no denying, however, that many in UMNO were upset with Kuok's controversial book which had a lot to say about corruption and racial politics. An example: "The riots of 13 May 1969 were a great shock to the system, but not a surprise. Extremist Malays attributed the poverty of many Malays to the plundering Chinese and Indians. Leaders like Tunku Abdul Rahman, who could see both sides, were no longer able to hold back the hotheads.
"The more thoughtful leaders were shunted and extremists hijacked power. They chanted the same slogans as the hotheads – the Malays are underprivileged; the Malays are bullied – while themselves seeking to become super-rich. When these Malays become rich, not many of them did anything for the poor Malays; the Chinese and Indians who became rich created jobs, many of them filled by Malays."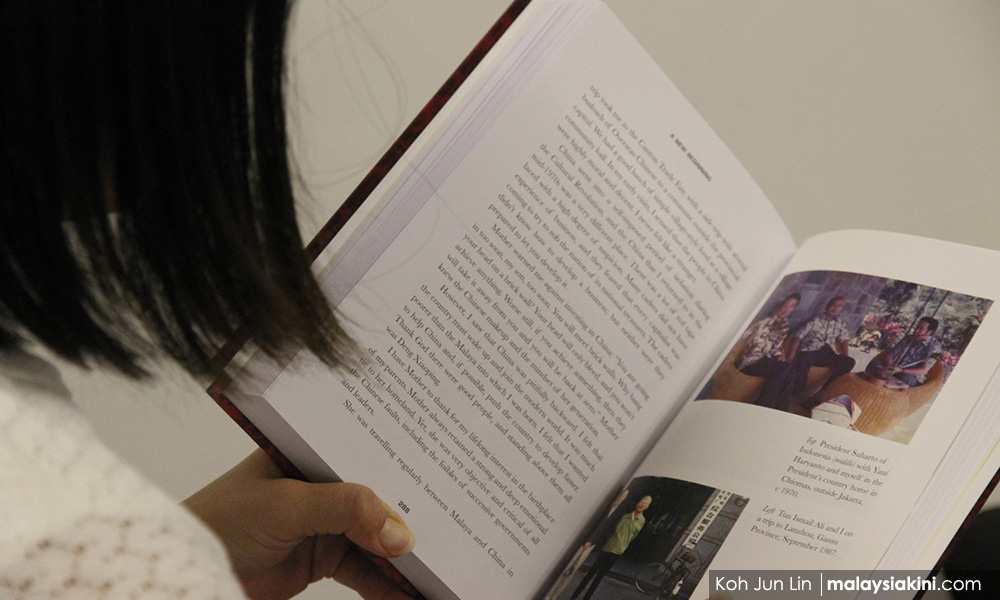 That's a strong indictment against patronage politics which saw many Malays who espoused Malay rights becoming super-rich through rent-seeking activities with no real contribution to the economy and job creation. That surely would have rankled UMNO politicians, some of whom would have been described to a tee in the book.
The whole episode is clear illustration of how UMNO uses fake and uncorroborated news to discredit those who it considers its enemies in a highly orchestrated manner. That just goes to strengthen the belief that new laws against fake news will be selectively applied to its detractors the same way sedition, security, secrets and corruption laws have been in the past.
It also goes to show that UMNO is still very much in the mould of playing base racial politics to stoke hatred against other races even if that should hurt other members in its coalition. The sequence of events shows a reconciliatory stance towards the end but the damage has been done.
Finally, there is the paternalistic attitude that as the government it holds the absolute right to distribute the largesse of the country and award contracts any which way it wants. In a responsible democracy however, national assets are held in trust by the government for the people to be handled carefully at all times with maximum benefit to the nation and its people. Contracts, for instance, should be awarded only after open tenders and careful evaluation of costs and benefits, and the capability and capacity of those involved to deliver it instead of awarding it to mere commission agents of third parties.
UMNO has a long way to go as this needless tirade against Kuok indicates.
---
P GUNASEGARAM likes this wise Malay saying: 'Siapa yang makan cili, dia terasa pedas.' E-mail: t.p.guna@gmail.com.