June 14, 2018
My Face to Face Interview a Decade ago on RPK's  Malaysia-Today
http://www.malaysia-today.net/2008/05/14/face-to-face-din-merican/
I would like to see us adopt the debating style of the British  Parliament where MPs do not shout at each other as if they are in a fish market and the level of discourse reflects their knowledge of the issues before them and their preparedness. In my view, British MPs know how to disagree on substantive issues agreeably. They do it in style and it is such a delight to watch their deliberations on television.
Imran Imtiaz Shah Yacob is a trained lawyer and Malaysian political commentator. He writes for numerous international newspapers and online journals as well as hosts Face to Face, an interview segment of Malaysian/regional issues and personalities hosted on Malaysia Today. He also serves as Foreign Correspondent for foreign news organisations.
Din Merican, the Reluctant Blogger, a former civil service officer with the Ministry of Foreign Affairs and a central banker at Bank Negara, he was also with the private sector (Sime Darby). He is currently Program Director for Parti Keadilan Rakyat in the office of Dato Seri Anwar Ibrahim. He gives us a straight-from-the-shoulder response in another hard-hitting Face to Face interview.
Din Merican, the Reluctant Blogger a Decade Ago (2008)
1. Imran Imtiaz Shah Yacob: What's your foremost specific concern with regard to Malaysian politics at present?
Din Merican: That it has fallen into a racial, nepotistic and plutocratic mould. The entire body politic cries out for liberation from this self-made dungeon. The results of the 12th General Election have cracked the mould. The course being steered by Pakatan Rakyat (Parti KeADILan Rakyat, Democratic Action Party and Parti Islam Sa.Malaysia[PAS]) points the way towards the country's liberation from this stultifying cage. Malaysian voters have become increasingly sophisticated and discriminating in the way they exercise their democratic rights.  That is our ray of hope for a more democratic and open society. So the recent winds of change, and some people would call it "political tsunami", give me room for cautious optimism.
2. Imran Imtiaz Shah Yacob: What's your observation of the ongoing Parliamentary sessions? Has it met with your expectations?
Din Merican: It is an improvement over the previous era when the opposition was minuscule and the government was untrammelled in getting its way. That was a negation of democracy. The current session, with a one-third plus opposition presence, resuscitates the drooping flower of democracy. But to say that the level of debate, discourse and decorum is of the standard that projects Malaysia as a healthy polity is to overstate the reality. We are some way off that standard but we can get there if current trends are sustained.
I would like to see us adopt the debating style of the British  Parliament where MPs do not shout at each other as if they are in a fish market and the level of discourse reflects their knowledge of the issues before them and their preparedness. In my view, British MPs know how to disagree on substantive issues agreeably. They do it in style and it is such a delight to watch their deliberations on television.

3. Imran Imtiaz Shah Yacob: What three issues would you like to see debated? Why?
Din Merican: I would say that there are four issues that are in dire need of debate and resolution, These are the restoration of the judiciary to its pre-1988 standard, the combating of corruption with the creation of a truly independent and professional Anti-Corruption Agency, the inauguration of a programme to tackle poverty on the basis of need rather than race, and the unshackling of the media. The panoply of measures required on all four fronts would check the country's irreversible slide into a mediocrity that is an affront to the talent and potential of the Malaysian people.
4. Imran Imtiaz Shah Yacob: I believe it's fair to say that you do speak for Anwar Ibrahim on a number of issues. Are we really to expect a change of government by way of duly elected Member of Parliaments changing shirts? Even Pakatan Rakyat leaders have stated the ethical dilemma of such a move. Please clarify.
Din Merican: It's not right to say that I speak for Anwar Ibrahim. He has a mind of his own and firm convictions I find admirable. Anwar wants a more egalitarian, inclusive and meritocratic Malaysia. I share his agenda for change. I'm elated to be part of the effort to bring about that change.  I feel that though the UMNO-led and controlled Barisan Nasional won the 12th General election, it has lost the moral and intellectual legitimacy to govern. Why do I say that?
Look at the evidence. Every fortnight or so, the media, both mainstream and alternative, unearths a new scandal. The cumulative effect of these disclosures will erode Barisan Nasional's moral legitimacy to govern.
How long before the people who voted for them begin to realise that their compatriots who voted Pakatan Rakyat were on to something they were not?
In politics, the rhythms of this consciousness do not obey formal categories of time, convention and place. They are by their nature disorderly. But wise are the politicians who are to the fore of these rhythms than in its rear.
Anwar and his colleagues in Pakatan Rakyat are  contrarians. They saw the emergence of a "Black Swan"—a rare event of momentous change.
Pardon me, but I have just completed reading philosopher and stockbroker Nassim Nicholas Taleb's "The Black Swan: The Impact of the Highly Improbable". It's a riveting read. I recommend it wholeheartedly to you, Imran, as I have reason to believe you are a curious and discerning reader of books.
Taleb says, "I do not particularly care about the usual…Indeed, the normal is often irrelevant." He adds that we should be wary of "platonicity" (named after Greek philosopher Plato), that is "our tendency to mistake the map for the territory, to focus on pure and well defined forms…Platonicity is what makes us think that we understand more than we actually do."
Taleb tells us of the existence of platonic fold, which is "the explosive boundary where the platonic mindset enters in contact with messy reality, where the gap between what you know and what you think you know becomes dangerously wide. It is here that the Black Swan is produced."
UMNO, the dominant party in the ruling coalition, is caught in a warp of its own making. It is unable to free itself from its conventional wisdom. That is because it never had an ideology. It was set up on a sentiment which was the defence of the Malay race—and, in truth, they rarely if ever defended the Malays; only an elite's vested interests, their families, cronies and proxies — and now that sentiment has run its course and the party is out of gas. So, at the risk of repetition, UMNO lacks the intellectual legitimacy to govern.
Absent moral and intellectual legitimacy, the Barisan Nasional government is on its last legs. In that situation, members of some substance and fellow travellers would want to defect. Debating the morality of defections in that kind of situation is like questioning the jauntiness of the orchestra on the Titanic after it hit the iceberg!
5.Imran Imtiaz Shah Yacob: Assuming that Pakatan Rakyat does form the next government as mentioned above, can it really hold up? The alliance between PAS and DAP, for example, seems an untenable position. Comment?
Din Merican: You have heard that politics is the art of the possible. And finality is not its language. When Pakatan Rakyat was formed, PKR, DAP and PAS all agreed to abide by the Merdeka Constitution of 1957 whose essential thrust has been maimed by the authoritarian drift of the Barisan Nasional over the half century of its hold on power.
Now, in each of its three components, Pakatan Rakyat may  encounter elements resisting or deviating from its promise to deliver to the Malaysian polity the dispensation vouchsafed it by the Merdeka Proclamation of 1957 and the Merdeka Constitution. These elements will find that they are in a minority and that the majority want adherence to this agenda rather than digression from it. As in any healthy democracy, the majority will win and the minority will either modulate its positions to fit or seek another platform to espouse their cause.
There will be squalls and ruptures arising from this struggle, but it will not fracture the movement because, unlike UMNO and the Barisan Nasional, Pakatan has an ideology, embedded in and reflected by the ideals of the Merdeka Proclamation and Constitution, to which Umno and BN pay mere lip service while deforming its essence. Pakatan will resurrect these ideals and in doing so unite the Malaysian people and nation.
In a democracy you govern by consent of the governed, not by  imposition by the few. I assure you that in Pakatan Rakyat, the threats of ethnocentrism and theocracy would not menace the  broad and sustainable impetus towards democracy,  transparency and good governance based on the principles  envisaged by the Merdeka Proclamation and Constitution.

6. Imran Imtiaz Shah Yacob: Let's talk about the NEP. Could you please clarify whether this controversial affirmative action policy will be made absolutely redundant in whole? Critics think that an alternative but similar policy to the NEP will instead be implemented by Pakatan Rakyat to appease the Muslim-Malay majority. Care to elaborate?
Din Merican: The NEP (National Economic Policy), better known emotively by DEB (Dasar Ekonomi Baru), will be replaced with the Malaysian Economic Agenda (MEA). Whereas the DEB was implemented on the basis of race, the MEA will be implemented on the basis of need.
The Malays and the bumiputras of Sabah and Sarawak constitute the poorest people in the country. The MEA will address their needs. This is not to say the poor among the Chinese and Indians will not be similarly assisted. The Malays and all who are indeed poor will receive government help to escape the trap of poverty.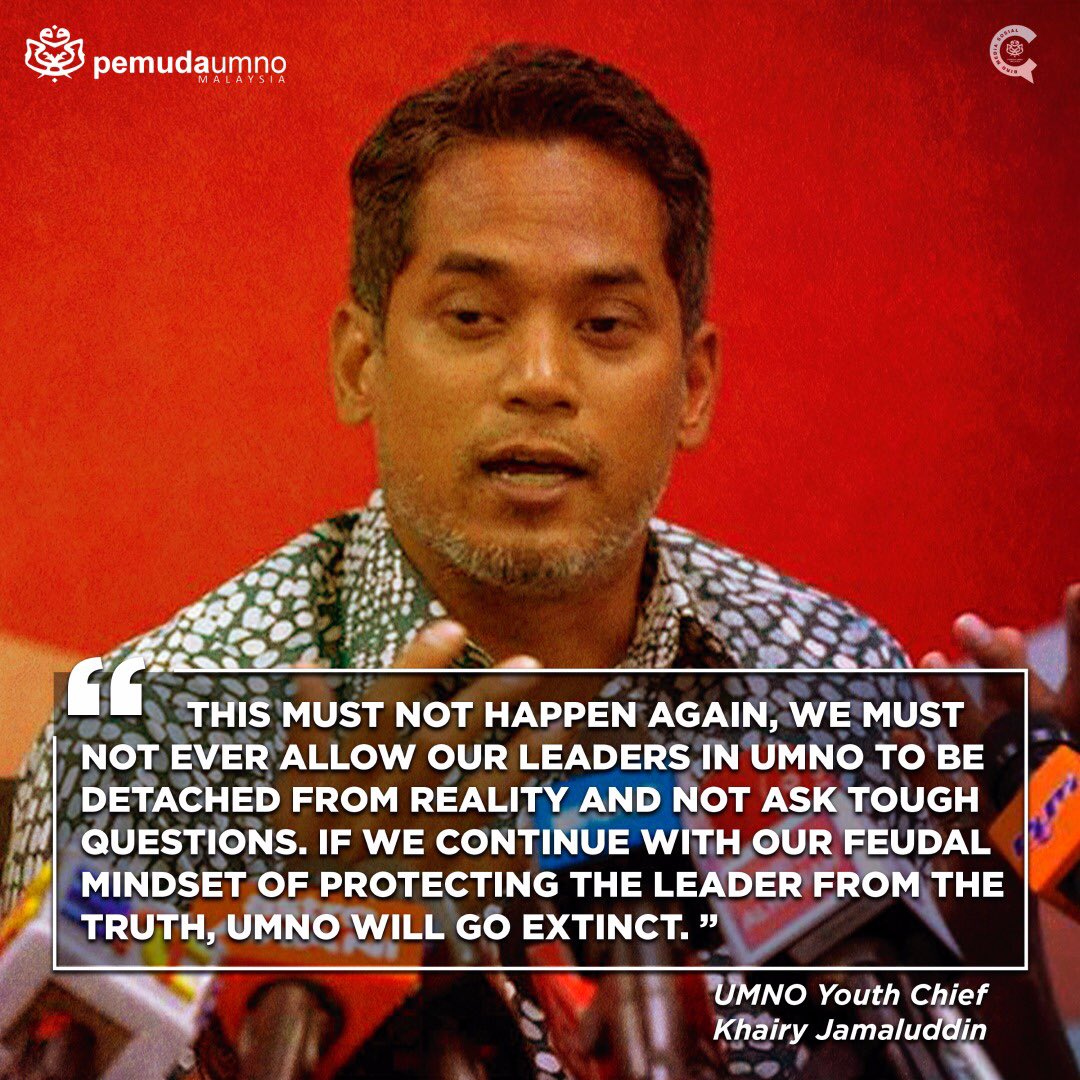 The DEB has become an instrument of exploitation to enrich the few at the expense of the many. It was intended as an aid to empower the poor, and not as a crutch. It was never intended to build a class of appropriators of great wealth who use power to amass fortunes. The time has come to jettison a discredited policy and substitute it with a new one that will deal aggressively with poverty and not supplant it with dependency; and that will unify our country and not divide it into separate cantonments of privilege and wealth while breeding ghettoes of misery and ignorance in its backwash.
7. Imran Imtiaz Shah Yacob: The country seems to be at an even standstill. Opposition MPs are almost that of the BN MPs. UMNO seems split on its choice of leadership whereas MCA/MIC is apparently lashing out at UMNO. There appears to be deep divisions across the Malaysian socio-political strata. In what manner could Pakatan Rakyat unify these factions of competing interests to restore stability?
Din Merican: By addressing problems from a unified Malaysian perspective, by attempting to solve problems from the angle of building a united nation, Pakatan Rakyat would go a long way to demonstrate that that which unites us as Malaysians is greater than that which divides us into separate ethnic and divisible entities. There is a Malaysian identity out there whose dynamics are subtle and creative enough to subsume the cultural variety of its population.
The Indonesians have "Bhinekka Tunggal Ika", which is Javanese for Unity in Diversity. We too will evolve a similar paradigm. In a new era of good governance by Pakatan Rakyat, the creative flows of the polity will engender this Malaysian identity. When people accept that justice is the common coin of the realm, they know that everyone with talent and capacity for diligent work can flourish.
8. Imran Imtiaz Shah Yacob: A substantial segment of the Muslim-Malay community in particular UMNO brand Anwar Ibrahim as a traitor. What are your views on this?
Din Merican: We are in Samuel Johnson's debt for reminding us that "Patriotism is the last refuge of scoundrels." People who are void of ideas and principles will resort to branding others who are not similarly bereft, as traitors to this and that.
Anwar Ibrahim stood up to authoritarianism and injustice in this country. He, like several others espousing different platforms at different times in Malaysian history, bore the brunt of the backlash. The tree of liberty is watered from time to time by the suffering and blood of patriots. Fortunately, Anwar possessed the resilience and the indomitable spirit to come back fighting and now the electorate is harkening to his message of change. Anwar is no traitor; he is a fighter in the best humanistic traditions.
I believe that all good leaders must possess an alchemy of great vision. To me, Anwar is the foretaste of a statesmanship South East Asia has yet to see since the great Filipino nationalist Jose Rizal. As a Malay Muslim leader, he has to transmute the dreams of his people for economic uplift and political transformation into the reality of a progressive united Malaysian nation that includes the yearnings of its minorities for justice and self-fulfilment.
Anwar's is an inclusive vision that will project Islam's Universalist ideals of justice, compassion, and the pursuit of knowledge to grand effect. He will tie the rich tapestry of our diverse nation into a single garment of noble destiny.
9. Imran Imtiaz Shah Yacob: Would you like to share with our readers some of the interesting programs that you are working on?
Din Merican: I am doing what needs to be done for my country, Parti KeADILan and my leader. For me, this time has more than arrived to give back to the society that nurtured me what I owe it. I have to go at this opportunity full tilt. To whom much is given much is required.
I am now working on corporate and international relationships. I want corporates and leaders around the world to know who we are and what we want for Malaysia. I'm also glad that with the Internet, I can keep in touch with Malaysians and friends around the world via my blog http://www.dinmerican.wordpress.com.
10. Imran Imtiaz Shah Yacob: Should Abdullah Badawi resign as PM? Do you think he will be able to cling on to power much longer?
Din Merican:  Abdullah Badawi is a symptom of a deeper malaise in UMNO and the Barisan Nasional. People are wondering how a leader who started with such promise could come so quickly a cropper. The reason is now self-evident. He was actually a bland and inane figure who under a gentlemanly veneer hid his lack of substance. Now UMNO's lack of ideology is reflected in its leader's void of substance. Ditto Barisan Nasional. Both UMNO and BN cannot reform, cannot change. They are stuck in a deep rut. Every step they take forward is rescinded by two they inevitably take backward. Retrogression is built into their marrow.
Thus questions of how long Abdullah will last or whether he will  cling on to power are notable for their irrelevance. When you have lost the moral and intellectual legitimacy to govern and if it seems that you can still go on, then it must be that the momentum of the preceding 50 years gives you the ballast to float. But for how long!
 A more relevant question is whether anyone in UMNO and Barisan can fill the void of its moral and intellectual bankruptcy. I'm afraid I see nobody who can do that. It's a decline that's terminal. It only awaits the day of its eventual internment.
11. Imran Imtiaz Shah Yacob: Published reports point to the fact that business confidence and the investment climate is lusterless due to the external sluggish global economy and uncertainty in Malaysian politics. Consumer confidence is also expected to slowdown. What's your assessment for the Rakyat in terms of the cost of living and purchasing power spilling into 2009? What's Pakatan Rakyat's solution in general to deal with the economic lag?
Din Merican: The facts are staring in our face, but we seem to lack the political will to deal with the effects of economic, social and political pathology. Please read our Malaysian Economic Agenda. Some of our ideas have been hijacked by the Barisan Nasional. Well, they say imitation is the highest form of flattery.
12. Imran Imtiaz Shah Yacob : If you met Abdullah Badawi and Najib Razak, what would you say to them.

Din Merican: A spell in the opposition would be good for you. Try it. It may engender the realism from whose flight the present paralysis in UMNO and the country was spawned.
13.Imran Imtiaz Shah Yacob: What's your estimation on the big events at the forthcoming UMNO elections? Of white knights and dark horses.
Din Merican: I doubt that half of the UMNO divisions will meet to demand that an EGM be held to amend the party constitution to abolish the quota system governing contests for top party  posts. This will mean that Badawi, a captive of indecision, will  wind up unchallenged as UMNO President in December, 2008.  It would be a travesty if that happens. But UMNO is not only in need of a change in leadership, it is also in dire need of  ideological rudder to steer the party out of the rut it has fallen into. They have nobody who can supply that. The party, like the coalition it leads, has to expire before it can regenerate.
May 13, 2008
Face to Face interviews are conducted by way of e-mail unless otherwise stated.