Budget 2019:Tough Times Ahead for Malaysia–The Price of UMNO's Fiscal Indiscipline

Domestic Demand to grow at 5 and 4.8pct in 2018 and 2019
by Bernama@www.malaysiakini.com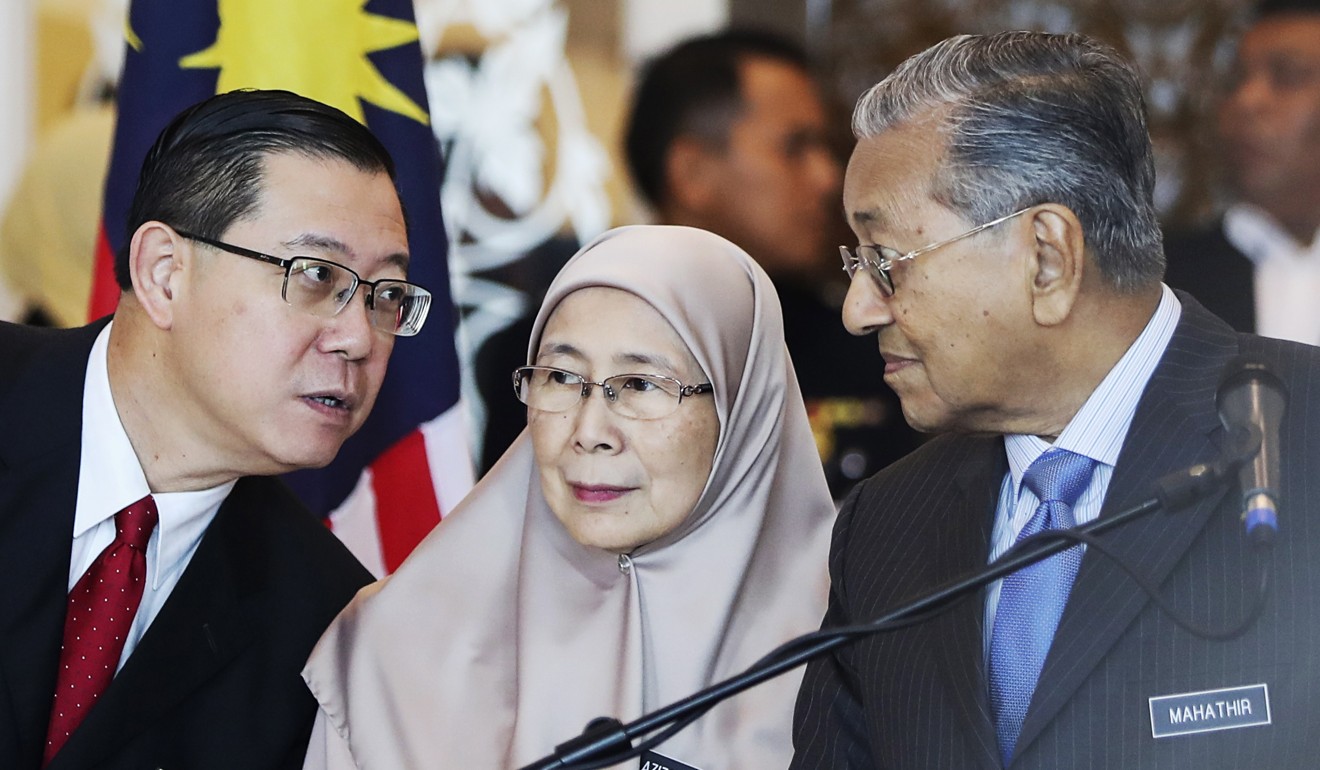 BUDGET 2019 | Domestic demand growth is expected to remain resilient at five percent and 4.8 percent this year and in 2019 respectively, steered by sustained private sector expenditure.
READ THIS:
According to the Economic Outlook 2019 report released by the Ministry of Finance today, private sector growth expenditure is expected at 6.5 percent this year and 6.4 percent in 2019, constituting about 72 percent of the Gross Domestic Product (GDP).
Meanwhile, the report said public sector expenditure is anticipated to further decline to 0.9 percent in 2019, after recording a marginal growth of 0.1 percent this year, mainly due to lower investment by public corporations.
"Private consumption will remain the major growth determinant, expanding by 7.2 percent and supported by a stable labour market, benign inflation and conducive financing conditions.
"Other factors such as the zerorisation of the Goods and Services Tax, subsidised pump prices, the general elections, FIFA World Cup season, and termination of toll collection on two highways, provide further impetus to household spending," the report said.
Private investment, the report said, is expected to grow 4.5 percent this year, accounting for 17.3 percent of GDP with capital outlays concentrated in the services and manufacturing sectors.
It is expected to post a higher growth of five percent next year, attributed to capital spending in technology-intensive manufacturing and services sectors, it added.
According to the report, as Malaysia moves towards digital technologies and the Industrial Revolution 4.0, investment will focus on catalytic industries.
These include the Internet of Things (IoT), software, advanced electronics, smart machinery, automation and robotics, automated guided vehicle, aerospace and medical devices.
On the other hand, public consumption is anticipated to expand marginally by one percent this year, in line with the continuous efforts by the government to rationalise and optimise expenditure without compromising the quality of public service delivery.
In 2019, the report said, public consumption is expected to expand 1.8 percent on account of higher spending on emoluments as well as supplies and services.
As for public investment, it is expected to decline 1.5 percent and 5.4 percent in 2018 and 2019 respectively, mainly weighed down by public corporations' lower capital spending.
Nevertheless, sustained federal government capital formation is expected to continue to support overall growth of public investment. Despite lower capital spending by public corporations, some of the ongoing projects are expected to continue in the oil and gas industry.
The report said capital spending in the utilities and transport segments is projected to continue to expand capacity and upgrade services.
Meanwhile, federal government development expenditure will be channelled mainly to upgrade and improve transport, infrastructure and public amenities, as well as enhance the quality of education and training.
"In line with steady economic growth, Gross National Income (GNI) in current prices is expected to grow 5.6 percent in 2018 to RM1.4 trillion, while gross national savings (GNS) is anticipated to increase marginally by 0.4 percent to RM387.8 billion with the private sector accounting for 82 percent of total savings.
"With the level of GNS continuing to exceed total investment, the savings-investment gap is expected to record a surplus between 2.5 percent and three percent of GNI, enabling Malaysia to continue to finance its growth primarily from domestic sources.
''Growth momentum in GNI is also expected to continue next year expanding 7.1 percent to RM1.5 trillion, with the private sector accounting for 86.9 percent of total savings, while GNS is anticipated to grow 3.4 percent," the report noted.
Total investment is projected to increase five percent to RM366.8 billion, leading to lower savings-investment surplus, ranging between two percent and three percent of GNI.