September 20, 2018
Anwar  as Port Dickson MP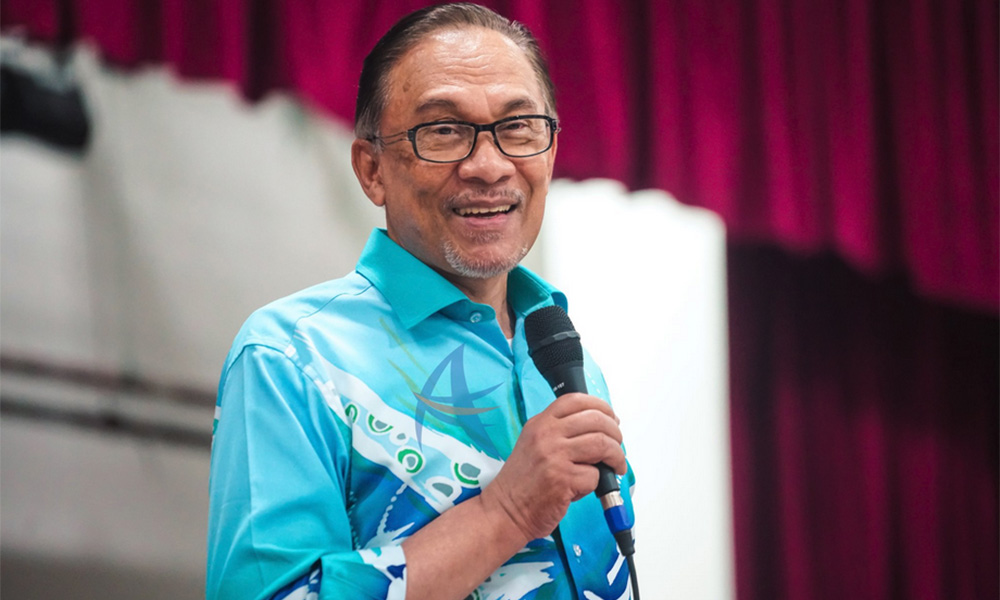 Port Dickson voters will no about receive loads upon loads of promises, at least for the time being.  
COMMENT | If Anwar Ibrahim does make the cut, invariably, as the Member of Parliament of Port Dickson, perhaps something akin to a healthy rivalry with Langkawi island MP Dr Mahathir Mohammad will be immediately triggered.
Key government events should be held in Langkawi, either to brainstorm on the revival of Malaysia, or, the various ministries. Such events are bound to catch on in Port Dickson, too, which is just a short distance away from Putrajaya.
Indeed, high-end hotels, over the last 15 years, have also sprung up on Langkawi island (pic above), including the globally renowned Four Seasons. From time to time, it is not rare to see Indian families touring in huge numbers in Langkawi, too, often booking all their suites and rooms at one go.
Although Langkawi has also catered to the tourists of Scandinavia and Germany, who can often be seen basking in the sun, no discernible (foreign) presence has been seen at Port Dickson's beaches as yet.
Port Dickson Chalets
This is where Port Dickson has to stand out. Making its seas and shorelines pristine would make Port Dickson an ideal destination for families and international group tours beyond what has generally been provided to Malaysians.
If Anwar Ibrahim does somehow attract more Chinese to the beach town, the facilities in Port Dickson would have to be significantly scaled up – without which, the residents of Port Dickson would be looking at immense traffic bottlenecks and congestion.
Such negative externalities of tourism cannot be ruled completely. Polluted air, crowded bazaars, shortage of proper food and medical facilities, too, can all be a turn off to well-heeled Malaysian tourists.
In fact, without an iconic landmark, Port Dickson would be at a disadvantage, compared to Langkawi island. Langkawi, for example, hosts one of the longest cable cars in Southeast Asia that allows thousands of tourists to enjoy a bird's eye view of the whole island.
Port Dickson, being flatter, is only known for its small-town feel and delicious local food. Perhaps a high tower should be built that would permit Port Dickson visitors to peer into the Straits of Malacca, and the thousands of ships that pass through it. It would seem that such a service should be introduced, in order to allow Malaysians to take a peek into what goes on in one of the busiest straits in the world.
The depths of the quays in Port Dickson should be constantly dredged and deepened, to allow bigger ships and vessels to berth, ideally ships that can ferry passengers across to Sumatera, Indonesia, which is just across the shores of Malaysia.
To be sure, friendly ecological themes have to be worked into the grand schemes for all arrangements. Otherwise, a tourism scheme that is merely heavy on sheer human traffic alone is bound to create many side effects, beyond overcrowding, noise pollution, and inadequate waste disposal.
Either way, it is first time in the history of Malaysia that a reigning Prime Minister is an MP of a touristy constituency, indeed a tax-free zone to boot, which is Langkawi island. Should Anwar win the Port Dickson seat, the eighth prime minister of Malaysia would have to transform Port Dickson into a major township.
Port Klang was previously known as Port Swettenham, in recognition of the tenure of Resident Frank Swettenham in the 19th century. Over the years, Port Klang has morphed into a seafood attraction and high-density port.
No one knows if Port Dickson can become the hub of "bunkering," a business that caters to refueling the ships and vessels that traverse through the Straits of Malacca.
If it does, this is an economic sector that is worth no less than US$1 billion a year. At least that is the current size of the bunkering business in Singapore, an idea that was ironically coined by Dr Mahathir previously.
It would help if Anwar Ibrahim could come up with such an industry-relevant solution, beyond merely looking to boost tourist numbers in Port Dickson.
---
PHAR KIM BENG was a multiple award-winning Head Teaching Fellow on China and Cultural Revolution in Harvard University.
The views expressed here are those of the author/contributor and do not necessarily represent the views of Malaysiakini.