March 10, 2019
Crying need for integrity in business, nation, says Malaysia Airports boss–start with (kuala lumpur international airport) first
NOTTINGHAM: By reinventing itself, Malaysia Airports Holdings Bhd (MAHB) hopes to be a catalyst for the redefined Malaysian economy, according to its Group Chief Executive Officer Raja Azmi Raja Nazuddin.
Noting the changes of the past year in the nation, Raja Azmi said change was good as it presented Malaysians with a "golden window of opportunity" to reset the country for the better.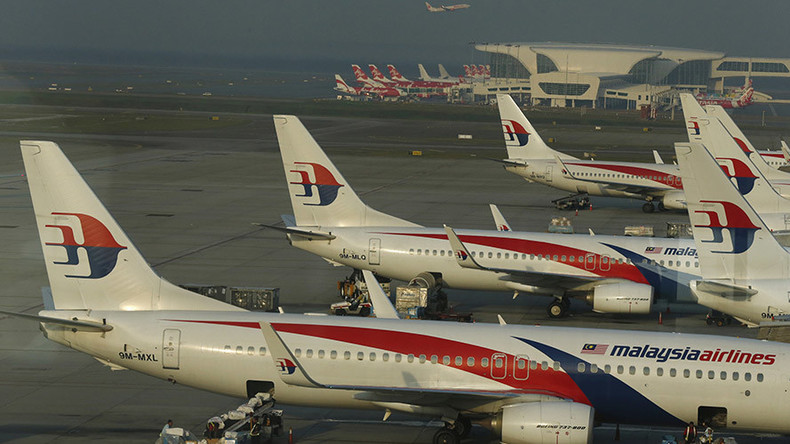 "However, it is much easier to change a government through the ballot box than it is to transform mindsets and the bad habits of corruption, weak governance and service to self above public interest," he said in a keynote address to Malaysians here at the Projek Amanat Negara at the University of Nottingham on Saturday.
He said the right talent and attitude were needed for the nation to move forward, just as these were needed for Malaysia Airports to become a stimulus for nation building.
Saying there was a need for skilled young people in both Malaysia Airports and the nation, Raja Azmi added there was also a crying need for people with a deep sense of ethics, integrity and accountability.
Raja Azmi said good behaviour was expected of everyone, "to be cascaded from our leaders".
He noted that it was very difficult to enforce a culture of good governance because "values such as transparency, accountability and integrity are intrinsic. They come from the heart and should have been moulded from the cradle".
"This is also why it is so difficult to cleanse Malaysia of the stain and tarnish of corruption, because corruption has become infused into the DNA of the public and private sectors. It's not like we can excise corruption, get an ethical transfusion and become angels overnight."
Raja Azmi urged young people to commit themselves to upholding integrity in everything that they did.
"Do not ever lapse from integrity. Build an ethical inventory and an ethical reservoir, starting now, so that you can avoid being tainted by the cancer of corruption and misbehaviour.
"Key to being ethical is also speaking up and being proactive. Malaysians are quite notorious for their 'tidak apa' attitude. When it comes to ethics, we might not do anything wrong, but we lack the courage to stand up and speak out against wrongdoing.
"We have to build a new Malaysian culture where we welcome open and constructive criticism and correction – that is not hostile, malicious or seditious. In Negaraku Redefined, we are all responsible for our country's good governance, performance and reputation. Therefore, the buck starts with you."
Raja Azmi said he was very pleased to attend the function because Projek Amanat Negara aimed at providing a platform for intellectual discourse, not only among students but also for students to engage with experts about the nation's direction and understand how they could support nation building efforts.
"I am highly supportive of such efforts. It has been my experience that ideals which form the very core of our individual beings are usually formed during our youth. Philosophies, ideas and beliefs that we absorb during our formative years tend to stay with us as we navigate through the challenges of life."
Saying constructive intellectual discourse was needed for the new Malaysia, he reminded those present to keep in mind that everyone should work towards the greater good – "not only for the country but also for mankind".
"Now more than ever, Malaysians must learn to be constructive and work together towards fulfilling the aspirations of the Malaysian people. As an accountant and the newly appointed Group CEO of Malaysia Airports, I am happy to contribute a business perspective on nation building."
Raja Azmi also spoke of  Negaraku Redefined being a roadmap for the nation which gave a sense of identity and purpose and was both the journey and the goal.
"We are all different people with different values. Therefore, it can mean different things to different people. However, we can and should be able to define it at the lowest common denominator – which is our collective intent and efforts in making Malaysia sustainable in all senses of the word.
"We must aim to make this the best nation possible – a Malaysia that benefits all Malaysians regardless of political affiliation, creed or race. We must ensure that policies that we form for social and community development prioritise inclusivity and diversity so that nobody is left behind.
"We must seek sustainable economic growth – this means that we must pursue forward-looking economic activities that will produce sustainable returns, conserve our resources, prioritise the environment and empower future generations."
The group CEO also spoke about how Malaysia Airports was reinventing itself. Noting that it was now the fifth largest airport operator in the world in terms of passengers handled, Raja Azmi said the company saw the providing of network connectivity as one of its major roles.
"This is where the concept of nation building comes into play. These airports play an important role in the economic development of the state in which they serve – not only by providing a faster means of transport but also in supporting local businesses through the retail space available at the airport."
He said the company was also becoming a key player in the global digital logistics environment.
"By reinventing ourselves, we are branding ourselves as a catalyst for the redefined Malaysian economy, specifically the development of regional and global digital supply chains. Digital supply chains rely on elements such as integrated planning and execution systems, autonomous logistics and smart procurement, underpinned by Industry 4.0 technologies such as cloud computing, big data analytics and the Internet of Things".
Raja Azmi said MAHB was also excited about positioning KLIA as a regional hub for eCommerce distribution through its partnership with Cainiao Network, the logistics arm of Alibaba.
"This will place us as one of Alibaba's select global hubs, alongside others in Europe, Middle East and Asia.
"Through our work in this area, we expect to double air cargo volumes within 10 years, in turn enhancing network connectivity, flight capacity and route frequency of freighter flights from 16 daily freighter movements today to over 30 daily freighter movements.
"This doubling would translate to generating over RM1.6 billion in cumulative GDP over that 10-year period, and this would contribute to nation building by developing and sustaining a high-value services and logistics sector," he added.