February 8, 2019
No shortcuts to personal betterment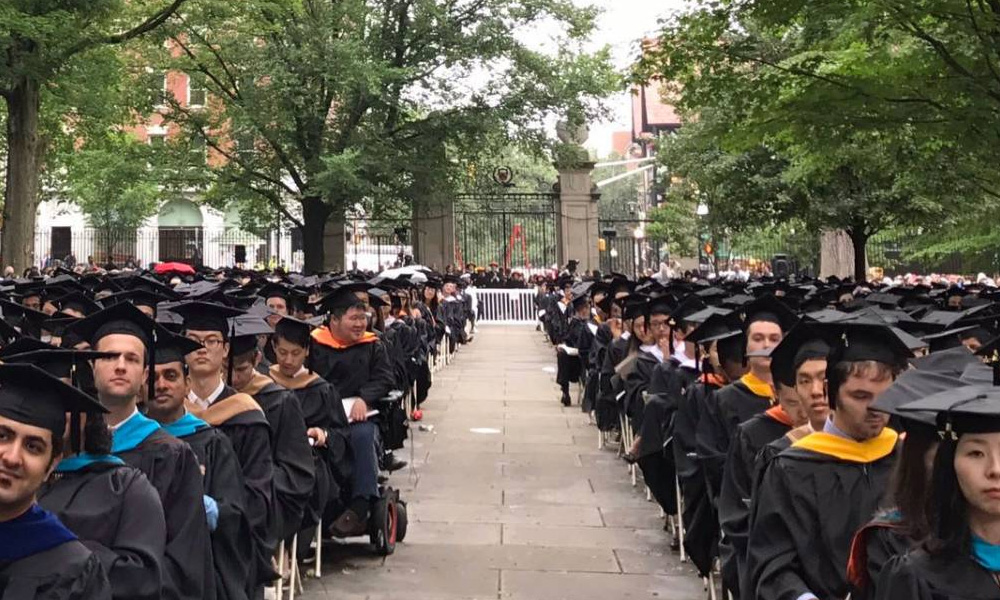 COMMENT | Columnist Julia Yeow summarised it pretty well: A degree may not define a man, but lying about it does.
Malaysiakini journalist Zikri Kamarulzaman meanwhile was one of the first to comment on this controversy, making an eloquent argument as to why having integrity is better than having a 'degree'.
It does raise eyebrows a little bit, this apparent obsession we have about degrees and titles that leads us to go so far as to fake them.
This may also behind the phenomena where Malaysians add fake Datuk, Datuk Seri, and Tan Sri prefixes to their names on their business cards.
I suppose psychologically speaking, it must boil down to some level of personal insecurity, coupled with a proclivity to pursue shortcuts towards recognition and 'glamour'.
We might consider such behaviour par for the course amongst conmen and hustlers, but surely this behaviour is worrisome if found in the highest levels of our government.
I'm sure this has been said to death by now – a lack of education is worrying, but not more worrying than a lack of integrity.
Counting the red flags
If I may be so bold, I think lack of intelligence is not evidenced by the lack of a degree, but by the fact that someone would choose to buy a degree from Cambridge International University.
Such a decision indicates that either the individual did not think that he would get caught, or worse yet, the individual did not realise he was buying a degree from a fake university – one where stated school 'fees' suspiciously do not come with some term or yearly based breakdown.
In the off chance it may be useful, here are a few indicators that the university you are buying a degree from may not be the most reputable.
(At time of writing, it appears the Cambridge International University's website has been taken down; but luckily for you, good reader, I am possessed of a good memory, and at least one screencap).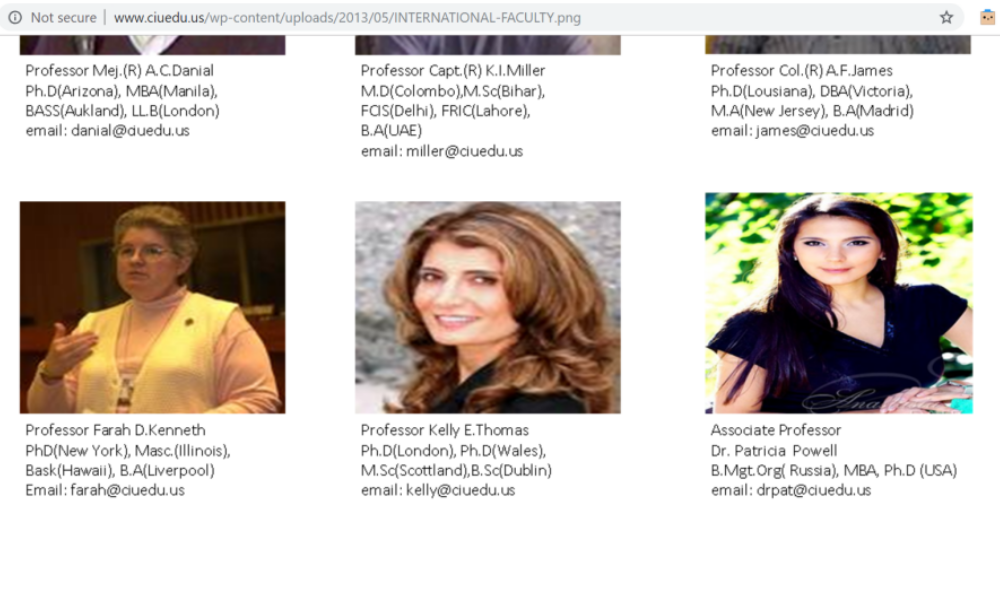 Red flag number 1: All the faculty members have multiple degrees, stated as degree (eg "PhD") followed only ever by a location in parentheses – e.g, "(London)"
This appears to presume that there is only one university in London, or at least only one university that gives out PhDs. Should there be any lingering doubt as to the fact that this is not true, please allow me to disabuse you of them.
Red flag number 2: In aforementioned 'location universities', Auckland is spelt Aukland, and Scotland is spelled Scottland.
Red flag number 3: Photos of faculty members that may be more at home at either the cast list of a 80s high school movie, or a mail order bride website.
Of scrutiny and seppuku
One would hope that the leaders of our great nation would not be the type of person susceptible to scams with the sophistication level of a Nigerian 419 email scam.
One would also hope for our leaders to be cognisant of the times we live in, where our every movement and claim is subject to the incisive, unforgiving scrutiny of the great internet masses.
Underestimate these detectives at your own peril.
How people respond to being found out is also a test of character.
A strict boss would demand seppuku, but I don't think we need to start handing out tanto swords just yet.
That said, trying to twist and turn after having being given the lie invariably makes things worse, as does making rather irrelevant arguments such as how lying about one's degree is not worse than raping or killing (after all, that comparison would apply to stealing billions from the nation, arguably).
When caught in flagrante delicto, a politician's only hope for survival is 'insaf dan bertaubat' (repent and atone).
Chua Soi Lek did it, and he survived magnificently.
The path to betterment
I have met countless individuals with little or no higher education, whom I believe beyond doubt are my intellectual superiors.
They have always been humble, down to earth, and honest people – people who have earned respect not by the words that precede or follow one's name, but by the words they have read, and the words that they speak.
It is right to aspire to better oneself – with or without external recognition.
Part of that journey, one we should all be on, is identifying the right path to betterment – a path that is by nature devoid of shortcuts.
It's a hard journey to figure out, and I would never presume to know all the answers; but I think I will be presumptuous enough to say with some confidence that said path does not pass by Cambridge International University.
---
NATHANIEL TAN is Director of Media and Communications at Emir Research (www.emirresearch.com), a think tank focused on data-driven policy research, centered around principles of Engagement, Moderation, Innovation and Rigour. His odd degree has also been the subject of some scrutiny.
The views expressed here are those of the author/contributor and do not necessarily represent the views of Malaysiakini.