January 1, 2019
The thinkers M'sian politics have come to rely on
COMMENT | If one has had the benefit of following Malaysian politics since 1970 – a lifetime to many – several thinkers who have influenced the course of Malaysian history have become household names.
Dr. Rais Saniman
The New Economic Policy (NEP), for example, was the handiwork of Rais Saniman and Just Faarland. Both believed in affirmative action, though critics who panned NEP have often pointed out that affirmative action is meant for the "minority" – not the majority.
Come what may, Malaysia would have been a racial havoc if NEP, despite all its imperfections, have not been working. Take some of the latest statistics on household income, for example.
Research by Khazanah Research Institute has shown that four out of five Malaysians would retire without sufficient pensions when they turn 55 or 60. Indeed, 15 percent of Malaysia's population would exceed 60 years of age by 2023, according to Muhammad Khalid, the economic advisor of Prime Minister Dr Mahathir Mohamad. At this rate, Malaysia will begin to age sooner than expected.
The works of the late professor Syed Hussein Alatas has also been wonderfully powerful, as he referred to corruption as a "cancer" that can eat away the health – and wealth – of the country. Events between 2009-2018, through 1MDB, have proven that and more. Our national debt is now at USD 280.7 billion, while our GDP is merely USD 320 billion.
The scholarship of professors Terence Gomez and KS Jomo have proved to be just as monumental, if not powerful. Since 1990, both scholars have warned of the insidious effects of "privatisation," which if done incorrectly, can lead to "piratisation," where the wealth nest of the government and the people are held captive by the vested interest of the narrow band of elites.
While little has been said, or, revealed about the scholarship of Salleh Yappar, a professor at Universiti Sains Malaysia, his papers have identified various forms or varieties of "Islamism".
They range from the sort one sees in Sufism, such as the order of Nashbandi, to the reformist movement of Angkatan Belia Islam Semalaysia. In fact, Salleh listed close to nine forms of Islamism in Malaysia between 1957-1990. Some of them involves cult like movements like Al Arqam, which has since been banned by Mahathir during his first tenure as Prime Minister.
Though, not strictly Malaysian, the works of William Case at University of Nottingham in Malaysia, have revealed the potentiality of a "pseudo democracy," that is still "semi authoritarian," in nature as Australian National University professor Harold Crouch called it.
Other commentators like Patricia Martinez, Noraini Othman, even Dina Zaman, indeed, Marina Mahathir, have warned about the danger of ignoring the gender bias that is embedded in most interpretations of religions.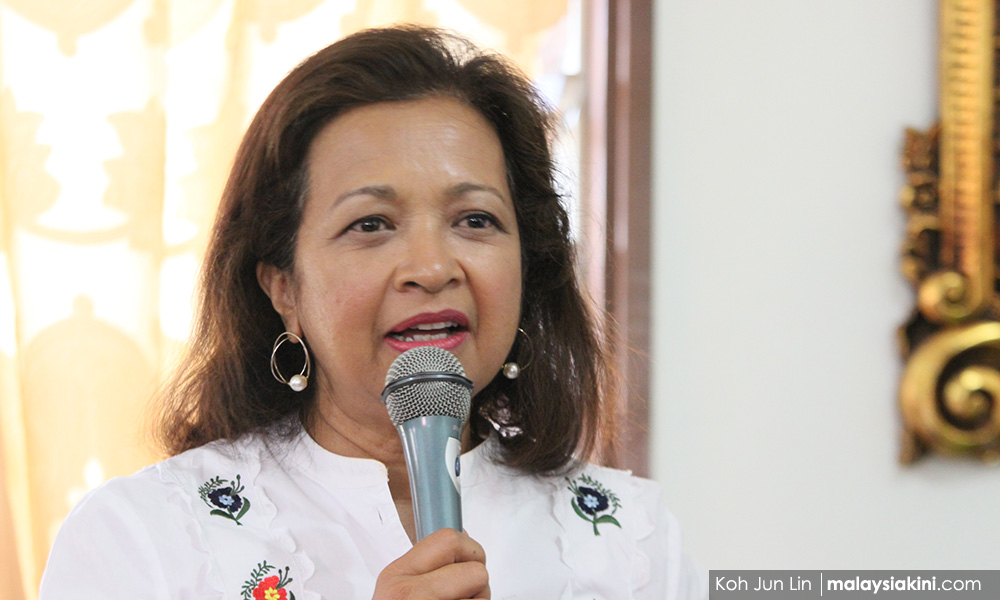 Instead of "lowering one's gaze," as a man is urged by some religious scriptures to do, over domineering male preachers have insisted that women should cover themselves from head to toe.
Come what may, some of the Malaysian scholars in Borneo deserve greater mention too. Professor Jayum Jawan who has an interesting take that Sarawak was never colonised by the British government, let alone James Brooke, is interesting to say the least.
It calls into question the very fabric that makes the Federation of Malaysia: should the rights of the federal government always be greater than the states at hand, including Sarawak, even though it has a history that is unique compared to Peninsular Malaysia?
Elsewhere, professors Chandra Muzaffar,   Dr. Lim Teck Ghee, Francis Loh Kok Wai and Khoo Kay Jin have always highlighted the importance of liberating Malaysia from the iron rule of the bureaucratic or single-party state, especially the feudalism of UMNO.
Indeed, commentators like P. Gunasegaran and Ho Kay Tat have been invaluable to understanding 1MDB, backed by foreign scholarship by Tom Wright and Hope Bradley at Wall Street Journal.
The works of Nanyang Technology University professors Farish Noor and Joseph Liow Chin Yong in Singapore, as was the superb commentary of Dr Ooi Kee Beng, even politicians like Liew Chin Tong and Ong Kian Ming over the years, have made a "New Malaysia" more and more plausible.
That being said, two of the most tenacious thinkers are without a doubt Mahathir and Prime Minister-in-waiting Anwar Ibrahim. Both are determined in their ideals to make Malaysia stronger and better, though with some nuance too.
Mahathir seems sold on the idea that Look East can redeem Malaysia. Anwar, on the hand, believes that the rise and fall of Malaysia depends on the extent to which it can engineer its own "Asian Renaissance."
Come what may, 2019 and 2020, are not going to be about transition from one reigning to another incoming Prime Minister only, but the extent to which both can master the art of promoting their ideas and ideals. These ideas and ideals must work too, without which Malaysia is back to the square one of 1970 if not earlier.
---
PHAR KIM BENG is a multiple award-winning head teaching fellow on China and the Cultural Revolution at Harvard University.
The views expressed here are those of the author/contributor and do not necessarily represent the views of Malaysiakini.