August 17, 2018
Judge Pakatan Harapan in 100 days, maybe too soon, but in 5 years definitely too late, Dr. Rais Hussin
Shocking  Admission

The Pakatan Harapan Manifesto was launched in March 2018. It is now more than 100 days. How much more time do our new  Yang Berhormat Menteris and Timbalan Menteris need to read and understand their own pledges? What a shame.–Din Merican

Pakatan Harapan ministers and deputy ministers must take the time to read the coalition's election manifesto, said Bersatu policy and strategy bureau chief Rais Hussin, who was part of the Harapan manifesto committee.

–www.malaysiakini.com
Interview with Dr. Rais Hussin, Pakatan Harapan's Top  Spinner
by http://www.malaysiakini.com
100 DAYS | Pakatan Harapan ministers and deputy ministers must take the time to read the coalition's election manifesto, said Bersatu policy and strategy bureau chief Rais Hussin, who was part of the Harapan manifesto committee.
"It is an observation but even ministers and deputy ministers have not read the manifesto.
"So, my first request is that the people, who are supposed to chaperone and deliver the promises, must read the manifesto," he told Malaysiakini in an interview conducted in conjunction with Harapan's 100 days in government.
Rais said this should also be expanded to chief secretaries and top civil servants.
"All those implementers, they also need to read this manifesto. It is important for them to read because this is the policy and main points of the Harapan administration – therefore they should be in the know," he said.
Harapan had made 10 pledges for its first 100 days, but moving on, its longer-term promises will comprise 60 items.
However, Harapan was only able to fully fulfil two of the 10 promises within the first 100 days, namely the abolition of the Goods and Services Tax (GST), and the review of mega projects.
Rais stressed that this was not a case of promises being broken, pointing out that the ministers were hard at work to try to fulfil them, albeit with a delayed timeline.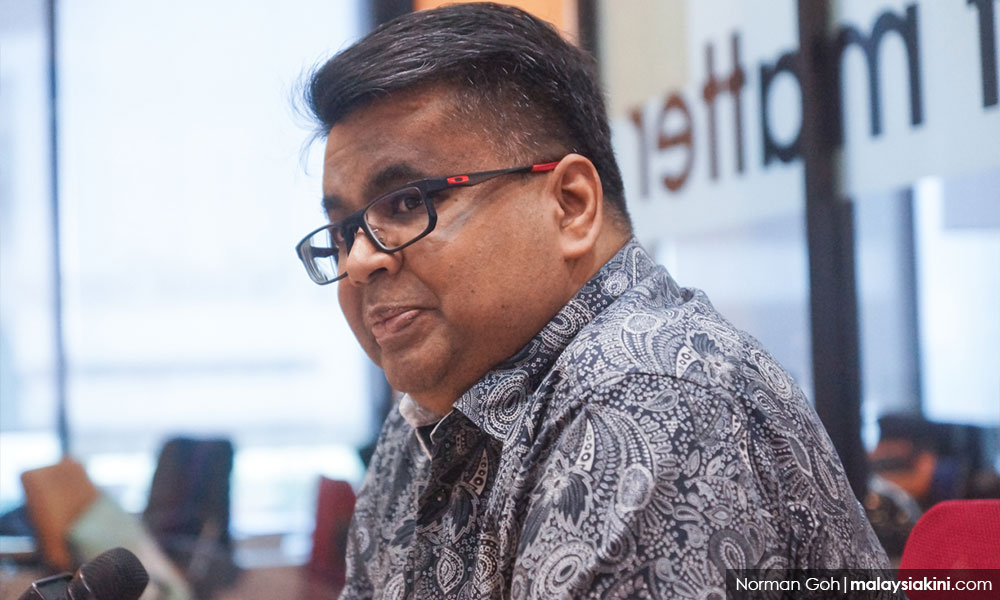 He reiterated that Harapan's manifesto was drafted based on public information and without details that have now become available after the coalition became the government, particularly on the debt level.
"But we believe that given some time and recalibration of our plans, all these promises can be fulfilled," Rais said.
Instead of finding excuses to justify failing to deliver on promises, he added, he believed in looking for solutions.
Post-GE attention on manifesto 'unprecedented'
He added that the fact that Harapan's manifesto is being talked about on a daily basis after the 14th general election was an achievement in itself.
"In the last 13 general elections, manifestos were only discussed before a general election but not afterwards.But after the 14th general election, everyone is talking about the manifesto every day. There is a new intensity in participatory democracy… people have become more sensitive," he said.
Rais was also asked about Prime Minister Dr Mahathir Mohamad downplaying the manifesto, such as his statement that it was "not a Bible" or that it was too "thick".
"If someone comes and say that it is not a 'kitab suci' (holy scripture) and all that, I leave it up to that person. Maybe it is to build a narrative to soften the blow or pressure on the ministers.
"In managing the country, you can't write a thin manifesto. You need a thick manifesto, especially when it covers all walks of society.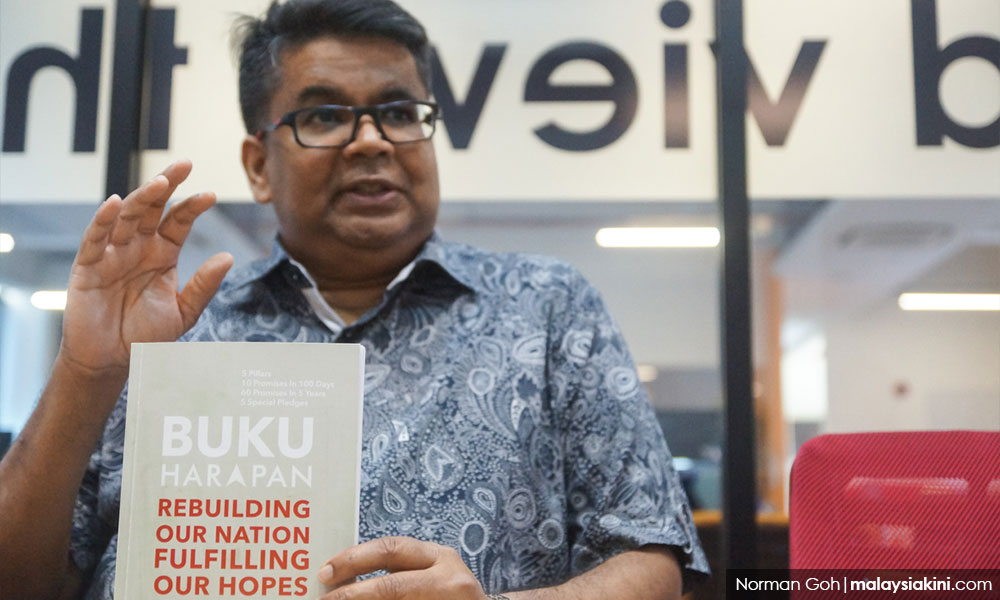 "What is important is that what is contained, regardless if the manifesto is thin or thick, is the deliverables. We should not focus on excuses but on how to deliver," he said.
Rais, who had previously said on May 14 that a manifesto monitoring committee would be formed, said he did raise the subject with the government.
'Judge us in five years'
However, he said the government decided to have the committee within the cabinet and that the committee is chaired by Mahathir himself.
"If I was the Prime Minister, I would have an external person to audit (the manifest) because there'll be an independent perspective – you can't audit your own work.
"But it is his wisdom to have it at the cabinet level – to show its significance," he said.
He stressed the promises in the manifesto were not arbitrarily drafted, and had gone through a rigorous process.
He said the pledges were derived from public consultation, research firms and party consultation before being approved by the leadership of the respective parties as well as the Harapan presidential council.
"I think with the capable ministers that we have now, under the very capable stewardship of Mahathir and his Deputy Wan Azizah Wan Ismail, I think this is doable.
"If we set our mind and focus towards fulfilling the promises rather than being defensive, I think it'll be better for us."At the end of the day, end of the fifth year, assess us then. We should be able to fulfil most of it," he said.
This interview was jointly conducted by NIGEL AW, NORMAN GOH and ZIKRI KAMARULZAMAN.
RELATED REPORTS
What's the progress of Harapan's 100-day pledges?
New M'sia, 100 days later: A look back at Harapan's first 100 days in power
100 days under Harapan – whither the national economy?
10 promises in 100 days – monitoring Pakatan Harapan's manifesto pledges
KJ: After 100 days, time for BN to stop harping on the manifesto
Mustafa defends Harapan 'failure' in fulfilling 100-day promises