August 12, 2018
Fact-checked journalism must endure
"There are some situations one simply cannot be neutral about, because when you are neutral you are an accomplice. Objectivity doesn't mean treating all sides equally. It means giving each side a hearing."–CNN's Christiane Amanpour

COMMENT | If the media are to be socially constructive, they must rely on the journalist's intelligent understanding and reporting of issues. This can only come about if journalists are themselves intelligently informed.
That's the basic premise of the United Nations Educational, Scientific and Cultural Organisation's (UNESCO) seminar on media training in Kuala Lumpur in June 1973.
Journalism has changed radically since then – from the makeup and digital literacy of the readers to the multitasking required of journalists to write for a newspaper and produce an online package for the same story on the same day.
Journalists are no longer the main purveyor of news. Readers are now able to circulate their version of the same story on social media sites, which add another level of complexity to today's journalism – the tussle between "journalistic truth" and "fluid truth", "real news" and "fake news". Do we even care about the truth these days?
The line separating "truth" and "falsehoods" is constantly shifting, depending on who you ask. And, the difference between real and fake news is unclear – so vague that "fake news" has become a catch-all term to mean anything that we don't like, particularly information that strikes at our core values.
US President Donald Trump (photo) has appropriated the term to demonise the media that are hypercritical of his presidency. Trump has wilfully engaged in deceptive political tweets to mislead and disinform, as do many conspiracy theorists.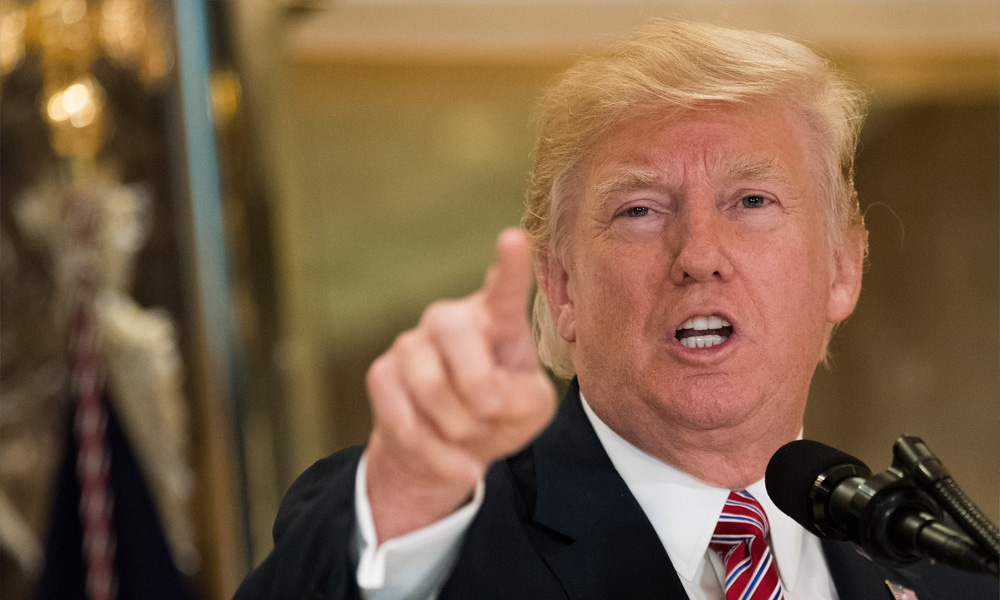 POTUS 45 is the Slayer of American Journalism–Putting Josef Goebbels to shame
Rookie and poorly trained journalists are not immune to the fake news phenomenon either. J–ournalists do misinform when they report inaccuracies because they did not do their research or quote a source out of context.
But when sources knowingly circulate false information and dress it up to look like real news to mislead and manipulate, that's disinforming.
That's pandering to the inherent biases we hold of particular issues and people. Herein lies the "fake news" menace – to deceive for political ends.
The spread of disinformation has caused the ASEAN Ministers Responsible for Information (AMRI) to jointly declare on May 10 a framework to stem the flow of "fake news".
The Poynter Institute has also initiated an International Fact-Checking Network to counter the "fake news" phenomenon .(https://ifcncodeofprinciples.poynter.org/ )
April 2 was even named as a global fact-checking day. Computer programs are being designed to help readers sieve falsehoods from the "truth".
Restoring public trust
Ultimately, fact-checked and research-based journalism must endure, especially in the Malaysian media context. Pakatan Harapan's ousting of decades of BN rule has given our journalists a shot at doing their job better.
The nascent freedom to speak truth to power, the freedom to critically report and boldly investigate should ideally lead to a positive change in Malaysian journalism. Greater freedom, however, does not necessarily lead to quality journalism.
Higher standards can only be achieved if the editorial leadership and newsroom environment are firmly committed to fair, accurate, contextual and investigative reporting. Journalists must be led by the facts. Only then can the mainstream media reclaim what they have lost – their public trust and credibility – during decades of acting as BN's lapdogs.
Malaysiakini–Malaysia's Foremost Web-Paper–refuses to be intimidated by Najib Razak's UMNO-BN Government
Decades of BN's hold on the media and political affiliations of the top brass in the mainstream media have for too long stifled the advancement of Malaysian journalism. For too long, the mainstream media have aligned its op-eds and narratives with the BN agendas. They have pandered to the interests of those in power rather than address the concerns of the people.
Returning media to people
Which reminds me of what the former rural affairs editor of Indian newspaper The Hindu, P Sainath said about returning the media to the people.
I met Sainath at his home many years ago in Mumbai during one of my research trips. In a 2016 lecture he gave in New Delhi, he said: "We have a media (in India) that is driven by revenue, not by reality; by commerce, not by community; by profit, not by people; by narrow corporate greed, not by news judgement. Media, journalism, art and literature did not come out of corporate investments, they came out of communities and societies, we need to return them to the people."
To return Malaysian journalism to the people, the first step is to appoint an internal readers' advocate, or a "public editor" as The New York Times once named it. The advocate will act as an internal media watchdog of fair, ethical and accurate reporting.
He or she will receive and examine complaints of unfair reporting from readers and assess such complaints. The news organisation will then publish the assessment in either the letters or op-ed page.
The advocate will write a monthly summary to be published by the respective paper, and at the end of the financial year in the annual report to inform their shareholders. That's a form of media audit.
The second step is to integrate stringent fact-checking into the daily news reporting and production. True, reporters are expected to check their stories, and have them checked again by their news editors.
With the fast turnover of news, however, this task should be delegated to fact-checkers. Their main job is to check the veracity of statements, claims and opinions of various sources multiple times. Self-regulation in the newsroom is certainly preferred to government legislation – and it works better in raising standards.
Malaysian journalists should also undergo continual professional training to enhance their skills in critical observations and analyses of issues to serve the public interest.
Training should focus on developing proactive reporting or solutions-oriented journalism, probing interviews, fact-checking, data analyses, and in depth research. An in-house training curricula can be designed alongside local and regional media training organisations.
If the mainstream media initiate these internal reform measures, we may see some improvements in the quality of news coverage and analyses. The media will in good time earn back the public trust, and consequently maximise its profitability.
---
ERIC LOO is Senior Fellow (Journalism) at the School of the Arts, English & Media, Faculty of Law Humanities & Arts, University of Wollongong, Australia. He is also the founding editor of Asia Pacific Media Educator.
The views expressed here are those of the author/contributor and do not necessarily represent the views of Malaysiakini.