June 19, 2018
Cut out middlemen and save billions – and the rakyat
Such deals where political clout is used to dish out projects to essentially middlemen who subsequently just palm it off to others for huge profits is one of the major forms of leakage the economy is currently facing.
Most of the projects may be small but the same process is repeated in large contracts too where the company that gets the project oftentimes does not have any expertise in the project area and simply gets in partners from elsewhere, earning a fat commission in the process for basically doing nothing but getting the project in.
If the government had long ago stopped such middlemen from profiteering at the expense of nation and rakyat, we would be in much better shape now. But instead, such deals worsened with outright kleptocracy, using 1MDB to first borrow funds and then steal from it. It is now incumbent upon Harapan to bring about such a change, nothing less.
The Ramadan bazaar is an excellent case study of middlemen pilferage and how politicians and authorities facilitated it. According to the exclusive report by Malaysiakini, a Bersatu party leader used political connections via a DAP MP who issued a "letter of support" for the Ramadan bazaar in the heart of Kuala Lumpur.
'Letter of support'
The Bukit Bintang Bersatu Youth chief, Mohd Noorhisyam Abd Karim, secured approval from Kuala Lumpur City Hall (DBKL) to organise the bazaar with this "letter of support" from DAP Bukit Bintang MP and DAP treasurer Fong Kui Lan. A letter from DBKL to Mohd Noorhisyam, which had gone viral on social media, showed that 80 lots were approved for nine days for RM6,238.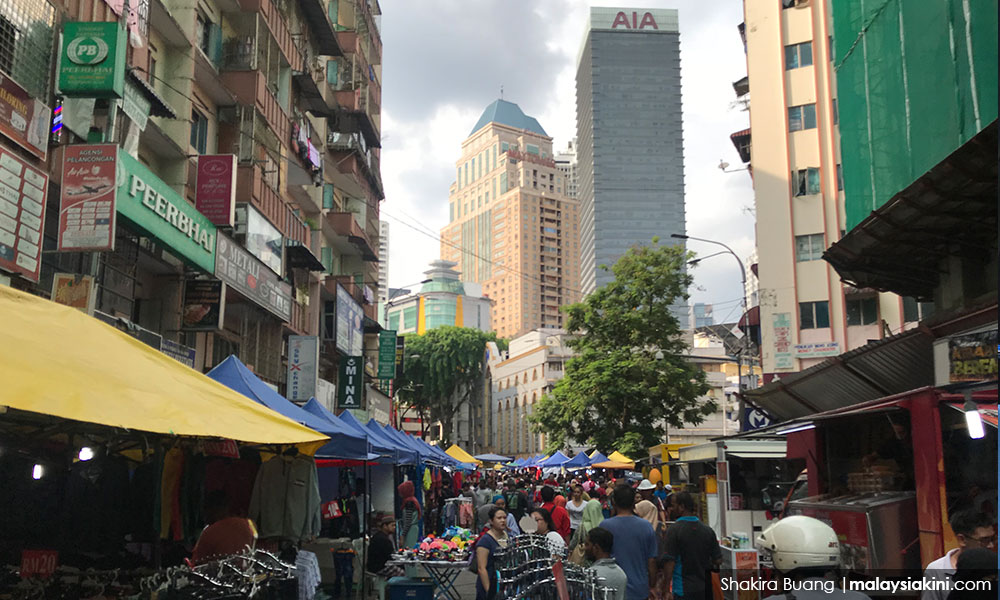 This included a payment of RM180 per lot (RM20 per day) for licensing, space and cleaning fees for the bazaar which stretched from the Mydin hypermarket in Pudu to Masjid India. In the Ramadan bazaar case, the government got a little over RM6,000, while the middleman allegedly could have pocketed RM400,000 from the sale of the 80 lots at RM5,000, each making an incredible 66 times his initial outlay.
This is classic UMNO-style patronage politics at its worst which worrisomely, has infected Harapan so early in its term of office. It has to get rid of this forthwith if it is to make plenty of savings from procurement contracts and get revenue for the government directly instead of much of it going to middlemen.
Fong, while admitting he issued the "letter of support", told Malaysiakini that Mohd Noorhisyam promised him that no money would be collected. "He promised they would not collect money and they would not obstruct the shops. I gave him a support letter to help hawkers who could not get a license from DBKL," said the five-term MP.
Fong also denied receiving a cut from Mohd Noorhisyam or his associates.
Meanwhile, DBKL hawker licensing and development department director Anwar Mohd Zain told Malaysiakini that City Hall was unaware that Mohd Noorhisyam was allegedly charging exorbitant fees for the bazaar lots.
Mohd Noorhisyam has since denied the allegations against him and told Malaysiakini that he had not taken any money from traders.
Still, there is vital explanation required. Why does DBKL have to issue lots through a third party? Why does Bukit Bintang MP Fong need to issue a "letter of support" to a middleman, when he could have done it directly to DBKL? What is the role of Mohd Noorhisyam in all these, especially when DBKL could have issued the lots directly to traders through a bidding cum draw?
Nefarious activities
If true, such an outlandish profit came from the poor stallholders who were trying to make some money during Ramadan but whose profits would have been massively scaled back by the RM5,000 they had to shell out for the nine-day period, equivalent to a massive RM555 a day.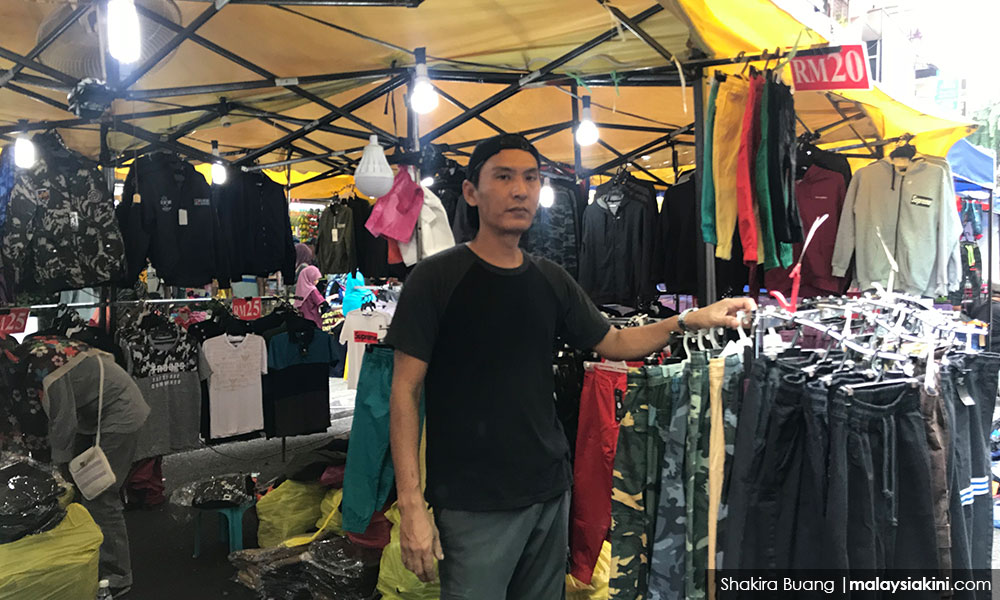 That shows the nature of the greed of these unscrupulous people who during the holy month of Ramadan, fleece RM400,000 of their own kind who are poor and struggling to make ends meet. Where is their moral and religious conscience?
Think of things like these repeated many thousands of time all over Malaysia at local and district levels and the billions pilfered or lost. Think of all the hassle that people who are trying to make a living with small businesses suffer at the hands of enforcement agencies such as DBKL scattered throughout the country.
Think of all the bribes they have to pay and the harassment they get even if they are fully compliant with all council regulations and think of all the rules and regulations flouted by those who "pay" the authorities regularly.
Think of all the revenue that the government, state and local authorities can raise if they directly, properly, efficiently and cleanly allocate precious resources without resorting to politically-connected businesspersons and those willing to grease palms.
Harapan now controls seven out of 11 state governments in the peninsula while Sarawak and Sabah are already in the hands of parties now friendly to Harapan. Together they can draw up and implement measures throughout the country to ensure that everything is run in the interest of the rakyat and the government – and profiteering is no longer allowed at any level via middlemen.
Indeed, those who are involved in such nefarious activities must be brought to book and the weight of the law brought to bear upon them without discrimination from the largest to the smallest projects.
For those states still ruled by parties other than Harapan, the call should be made to follow the example of the other states in the award of all contracts and for all procurement. If they don't, the warning should be issued that the police and the MACC will be on the lookout for any malpractices and will bring miscreants swiftly to the book.
Proper procedure
This does not mean sidelining bumiputera entrepreneurs and companies but ensuring that they really are that and not acting as middlemen for others and that they actually have the capacity to undertake projects and that they are actually needed to do the job.
Genuine bumiputera contractors who bid for the job could be given a small price advantage as part of the continuation of affirmative action programmes and other advantages, much like what some government agencies currently did for bona fide bumiputera contractors in the past.
This is not an abandonment of Malay rights or privileges provided for under the constitution but actually a reinforcement of that through a proper procedure which weeds out profiteering that only benefits middlemen at the expense of real bumiputera entrepreneurs as it was with this Ramadan bazaar incident.
Harapan has a responsibility to ensure that incidents such as this Ramadan bazaar spectacle never happens anywhere again and that all blood-sucking middlemen are removed forthwith from the scene. Doing so would not only save the country billions of ringgit but ensure that the rakyat benefits from the proper use and allocation of scarce government resources.
We did not vote in Harapan for another new crop of leeches coming up to suck the nation and the rakyat dry. Such notions must be suitably disabused by quick action over the Ramadan bazaar case to bring to account everyone involved – politician, middleman and the overseeing authority.
Otherwise, Harapan is going to lose credibility pretty fast.
---
P GUNASEGARAM says that being in government is more onerous than being in opposition. He hopes fervently that Harapan will rise to the occasion and not succumb to the habits of old. E-mail: t.p.guna@gmail.com.
The views expressed here are those of the author/contributor and do not necessarily represent the views of Malaysiakini.