June 7, 2018
Mr Holland's Opus–Starring Richard Dreyfuss
Comment:
My Friend, Ambassador John Malott (pic above) is passionate about Cambodia, Japan, Malaysia, Thailand and Vietnam. He lives in Alexandria, Virginia after retiring from a distinguished career as a diplomat with the State Department.

In my long distance conversation over to the Internet with my dear friend Ambassador John Malott in Alexandria, Virginia  today, we got into a discussion about what we would do with the remainder of  our years before we fade, hopefully gracefully, into the sunset. John is 71 and I am 79. I told him that I wanted to realise  my childhood dream of being a teacher. After a career in Malaysia's Foreign Service, Bank Negara Malaysia (Central Bank) and the private sector since 1963, here I am in 2018 not as an ordinary school teacher, but as an academic and researcher at The University of Cambodia (UC).
It is without a doubt one of the best decisions I ever made, and that is to be in the company of some of the young and brightest students in Cambodia. Over the last 5 years in Phnom Penh, I am a student again,thanks to Dr. Kao Kim Hourn, UC President, because education is a two way process. I am able to share my life experiences with my students and also learn new skills, share books, exchange ideas with them, and reinvigorate myself. I am lucky, I guess.
I am grateful for the opportunity to lead an enriching life of service at  UC, and learn from my students about their rich culture, music, history and moral philosophy.  Mr.  Holland's Opus is a touching movie  about the trials and tribulations of a music teacher who was concerned  about his legacy.
I too am concerned about my legacy. My American buddy John told me that I should not worry as I have found my calling and passion; and my legacy will be that of a teacher who cares about educating and developing  the mind. So here I am a happy and simple man.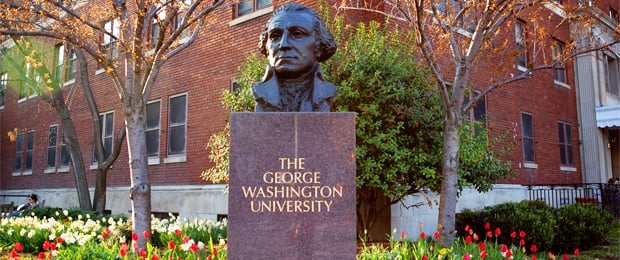 My liberal  business education at The George Washington University was demanding, challenging and morally transformational.  Terima kasih (Thanks) GWU for  Your Care.
Thanks, John, for your friendship. Thank you America and Americans for the quality education at The George Washington University. May God Bless you, my late Professor, academic advisor and intellectual mentor, Dr. Philip Donald Grub, for showing me the way.–Din Merican