June 6, 2018
Foreign Policy:

Malaysia's Look East Redux?–

Dr. Mahathir Mohamad Meets Abe-san In Tokyo
by Phar Kim Beng@www.malaysiakini.com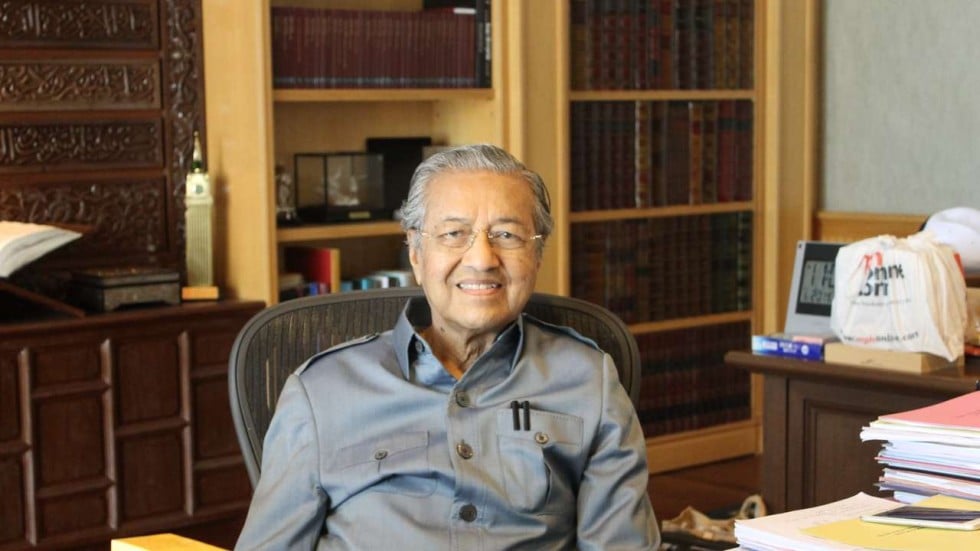 COMMENT | Prime Minister Dr Mahathir Mohamad will meet his Japanese counterpart Shinzo Abe on June 11, and both men share something in common.
Both are helming their countries for the second time – although Mahathir enjoyed a much longer first stint compared to Abe's one year in office, from 2006-2007.
While Mahathir is the prototypical Asian strongman, outlasting the likes of the Ferdinand Marcos, Lee Kuan Yew and Suharto – and potentially even Singapore's Lee Hsien Loong if the latter does resign by the end of next year – Abe isn't doing too bad either. He is now the third longest post-war Prime Minister in Japan, albeit one wracked by a land scandal involving him and his wife.
In this sense, Abe is a true, blue-blooded political survivor. He is the son of former Foreign Minister Shintaro Abe, and the grandson of politician Kan Abe.
While issues like China, North Korea and the South China Sea will be important to both leaders – in that each of these issues can significantly alter the military balance in the Asia-Pacific, if these have not done so already – none is more urgent to Malaysian interests at the present moment than Mahathir's Look East Policy.
When Mahathir first announced the policy in 1981, the goal was to encourage Malaysian students and managers to learn what came to be known as quintessentially Japanese ethics, discipline and life values, as well as a devotion to building a better future for the nation.
Naturally, the realms of such learning cascade into areas like science and technology, which remain the passion of Mahathir. It is also worth noting that his Defence Minister Mohamad Sabu has often praised the discipline of Japan – especially the precision of its railway systems – during their campaign trails together.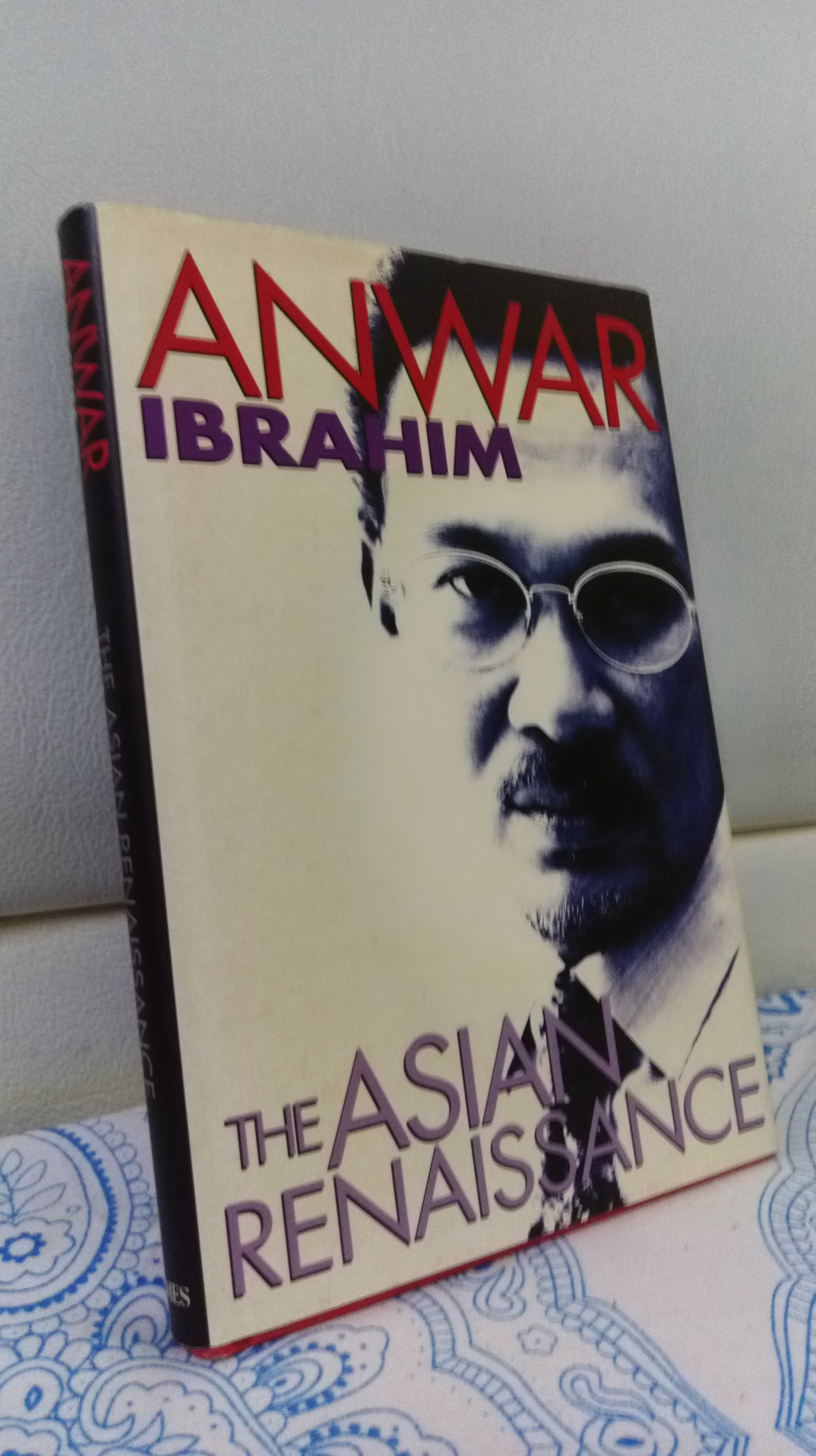 Thus, Mahathir Mohamad can be the anchor of the reinvigorated Look East policy. One must not ignore de facto PKR leader Anwar Ibrahim too, who wrote 'The Asian Renaissance', and has many strong connections with the Sasakawa Peace Foundation in Tokyo.
When Anwar was not around to beef up these connections, Nurul Izzah Anwar stepped in time and again to keep the Japanese-Malaysian relationship warm.
A different Japan
But the Japan of 2018 is very different from 1981. First of all, the economic bubble in Japan has gone bust, first in 1989, then petering to a slow growth after 1997 when the government of Ryutaro Hashimoto prematurely raised the consumption tax.
Secondly, while Japan has enormous land and strategic assets abroad, its national debt is above 150 percent of the GDP, almost twice the size of the national debt of Malaysia. The Japanese government has little leeway to provide more overseas development aid or soft loans.
The Keidanren or the Japan Business Federation would have to step up massively to bring foreign direct investment into Malaysia, since Mahathir and Pakatan Harapan are pro-business.
Thirdly, Mahathir has been wary of taking loans denominated in yen, as he has learned from experience in the Plaza Accord of 1985 that the value of yen can potentially double in value, thus, doubling the cost of repayment too.
Fourthly, Japan is a greying society. While Mahathir may seem like the antithesis to aging, he is the exception to the rule.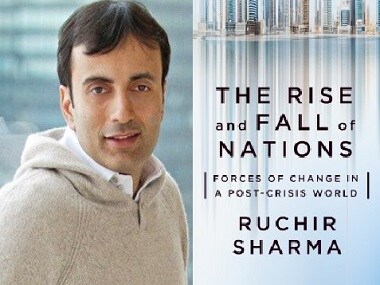 Research by Ruchir Sharma (photo), author of 'The Rise and Fall of Nations', has shown that societies that begin to grey first will see a drop in economic growth and productivity, as its population will begin to sag.
Japan is not averse to this structural dynamic, with its population regeneration rate of 1.34 well below the 1.5 required by the UN to create at least one child from one couple to sustain a new generation.
A New Policy?
Be that as it may, there are three areas which Malaysia can learn from its past Look East policy. Between 1981-2003, only 16,000 students graduated from Japanese institutions of higher learning. This is too low.
If Japan wants to work closely with Malaysia, the number of Japanese graduates from Malaysia must either triple or quadruple. As things stand, the number of foreign students in Japan has reached 260,000, with a target of 300,000 set by Abe. Malaysia should work with Japan to send another 40,000 students to Japan by 2020.
Nor does Japan or Malaysia have to foot all their academic bills. NGOs like Chikyujin Japan, led by Dr Akinori Seki – who is acquainted with Mahathir – have specialised in placing Asian students in Japanese language schools and universities.
Chikyujin Japan also helps these students find jobs – that can pay about US$1,000 to US$1,500 a month – upon their arrival to the country. Such a measure will cut the burden of unemployed graduates in Malaysia, as well as allowing them to earn additional skills concurrent to their monthly salaries when they are in Japan.
With the labour shortage in Japan, Malaysian students can study and work to instil the same discipline that is otherwise ingrained in the work culture of Japan. This is Look East based on the 'school of hard knocks' in Japan. Chikyujin Japan can, and will, help. That's what it does.
Malaysia could also work with the City of Tsukuba to create a centre of robotic research, indeed, to collaborate with the likes of Saitama University that has been a leader in precision sciences, robotic research and 3D printing.
Other universities in Japan offer the same depth and opportunities to Malaysian students. The University of Tsukuba, for instance, has one of the world's best political economy programmes, paid for by the World Bank and Asian Development Bank.
Government servants can also be trained at Graduate School of International Policy Studies (Grips) and Waseda University's Graduate School of Asia Pacific Studies, all in English, or, if the students prefer, in Japanese.
It is certainly not an alien concept, as Mukhriz Mahathir, for example, graduated from Sophia University that teaches almost all its courses in English.
Should cost still be a factor, the likes of Albukhary International University in Alor Setar, or other campuses in Malaysia, can be converted into centres of excellence, consistent with what Japan has done when each of their universities has tried to specialise in their respective fields.
Retired Japanese academics can teach in Japan either on a pro bono or highly subsidised basis. The key is the provision of decent housing for their academic stays. The Japanese Ministry of Education would support these centres to incubate them into proper seats and centres of learning in Japan. Malaysia could attempt the same, and link with Japanese centres as well.
Looking beyond
It would be good if Mahathir can look beyond Japan to understand how Japan has gained handsomely from its anti-corruption pledge signed with the Organisation of Economic Cooperation and Development (OECD).
While the Look East policy deserves a serious try, Japan has in the past implemented its own Look West policy, to little detriment. Malaysia has to understand what Japan learned from the West in order to become the country it is today.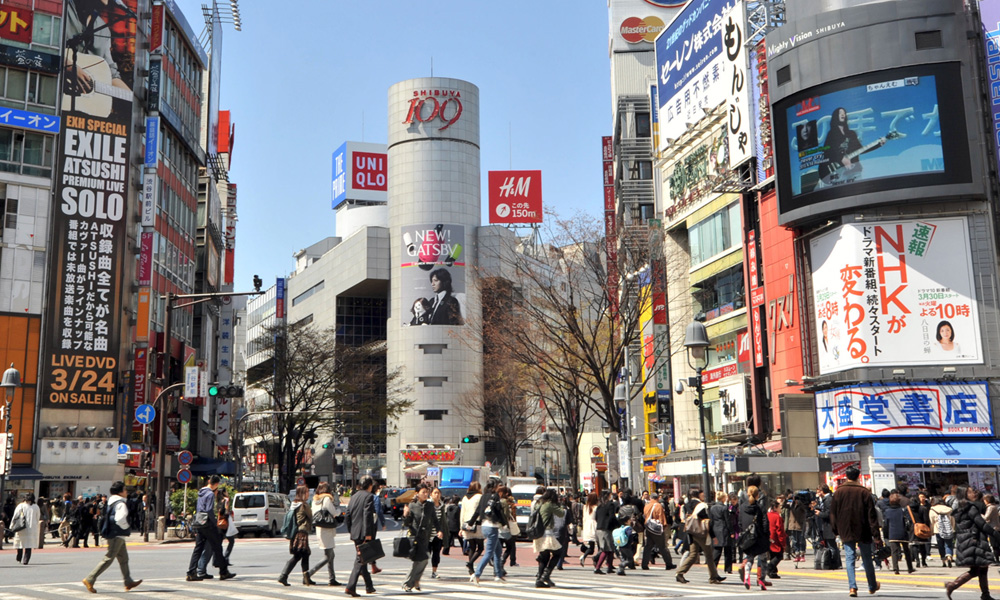 By Looking East, the second phase of the Look East policy should also insist on Japan living up to its standards as a thought leader of Asia. It cannot be total containment of an emergent power of China or a rogue state like North Korea only. That would be too limiting a mission.
A middle way has to be found, as Malaysia is a trading state in need of investments from everywhere, especially the United States and European Union – not unlike Japan.
Indeed, it is worth mentioning that when Mahathir offered Japan to be the key representative of Asia in the Group of Seven through East Asian Economic Group (EAEG) in the early 1990s, Japan was lukewarm to the idea.That led Mahathir to suggest the importance of EAEG to China's Prime Minister Li Peng instead.
In time, the importance of EAEG was morphed into East Asian Economic Caucus (EAEC) in 1991, which led to ASEAN Plus 3 and the East Asian Summits in 1997 and 2005 respectively.
Mahathir is capable of seeing things ahead of his time. The question is, can Japan up the ante and follow suit, without being totally obsessed – as justified as that may be – with the threats posed by North Korea and China?
The latter is what Mahathir wants to achieve: geopolitical and geoeconomic parity; with Malaysia convincing China, South Korea and Japan that they are not unlike the member states of ASEAN.
Come what may, Mahathir is bound to be the star attraction at the Nikkei Asia Conference on June 11, perhaps only to be eclipsed by the on-again, off-again June 12 summit of US President Donald Trump and North Korea leader Kim Jong Un in Singapore.
Pakatan Harapan should be ready for a proactive, pro-trade and pro-peace Look East policy, as should the opinion makers and leaders in Japan.
---
PHAR KIM BENG is a Harvard/Cambridge Commonwealth Fellow, a former Monbusho scholar at University of Tokyo and visiting scholar at Waseda University.
The views expressed here are those of the author/contributor and do not necessarily represent the views of Malaysiakini.