June 2, 2018
The Lavish MAVCOM –A Common GLC Problem
by R. Nadeswaran@www.malaysiakini.com
Taxpayers expect at least a semblance of practicality, pragmatism and realism when their hard-earned money is expended. People are willing to pay RM1 for peace of mind when they travel, but certainly not for fat cats to pay themselves high salaries. –R. Nadeswaran aka Citizen Nades

COMMENT | The Malaysian Aviation Commission (Mavcom) has been making headlines for all the wrong reasons. Just after the elections, AirAsia boss Tony Fernandes made a serious charge against the commission, questioning its integrity.
Fernandes claimed that the airline was pressured to cancel an additional 120 flights during the 14th General Election period. Mavcom said it viewed the claim seriously and lodged a police report against Fernandes over the allegation.
"The Commission has never issued such a directive to any airline, including AirAsia, to reduce or cancel any flight where regulatory requirements have been met," it said.
Mavcom also said that it had commenced an investigation into the claim. "We will keep members of the public informed," said a spokesman in a statement on May 14. A police report was also lodged.
How does Mavcom justify paying this retired General RM85,000 per month? He must be a management genius. The Directors must be held accountable for this irresponsible decision. Unconscionable .–Din Merican

Today, more than two weeks later, we have not been informed of the outcome of the investigation. Instead, we are told that the salary of Mavcom's Executive Chairperson General (Rtd) Abdullah Ahmad is a whopping RM85,000 – more than four times the salary of the Prime Minister.
Entrepreneur Tan Sri Tony Fernandes–A Victim of Politics. It is time we recognise his contributions to the Malaysian Economy and for building AirAsia into an award winning global brand, in stead of demonizing him. I am glad that Prime Minister Tun Dr. Mahathir Mohamad and former MITI Minister Tan Sri Rafidah Aziz have come to his defense.–Din Merican
It is also pertinent to ask when the results of the probe will be made public. It is not rocket science. Fernandes says he has the evidence to prove it. Has Mavcom requested for it – or is it too embarrassed that the cat will now be let out of the bag?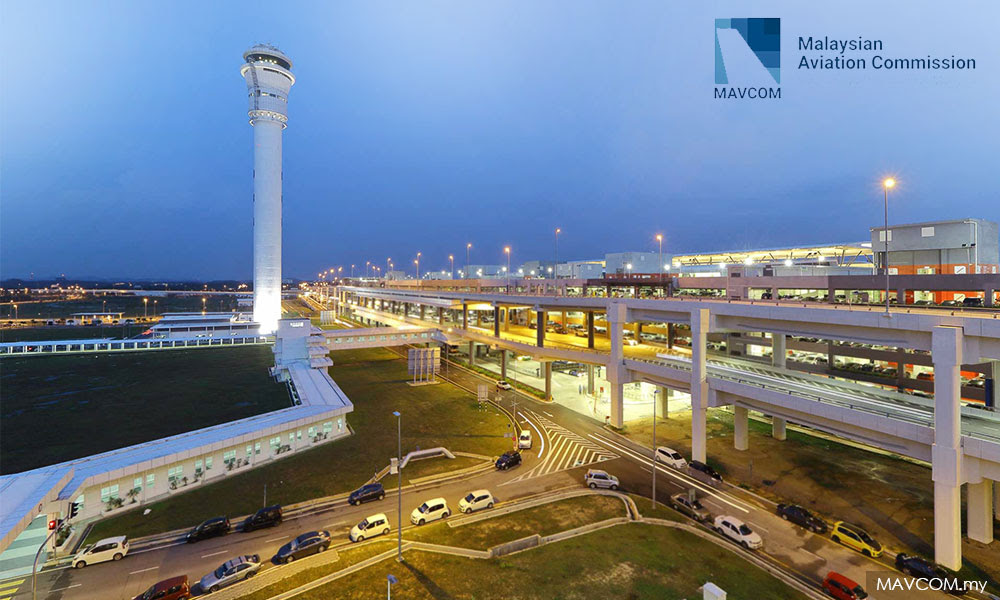 More importantly, is this kind of salary for the Mavcom executive chairperson justified? Who approved the salary? How did the board, in this instance the other commissioners, approve this? How did they conclude on the salary scale?
What is the basis for such a humongous salary? Other commissioners have to answer to the taxpayers on how they arrived at their executive chairperson's salary. Do they actually need an executive chairperson? Why not ask the CEO to report to the board?
The Board Members are:
Secretary-General of the Transport Ministry Saripuddin Hj Kasim;
former Director-General of the Economic Planning Unit, Nik Azman Nik Abdul Majid;
Lawyer and Suhakam Commissioner Mah Weng Kwai;
former Housing and Local Government Minister Chor Chee Heung,
former Transport Ministry Secretary-General Long See Wool,
retired civil servant Fauziah binti Yaacob,
Deputy Chairperson of the Penang Regional Development Authority (Perda) Shaik Hussein Mydin, and
Nungsari Ahmad Radhi, Managing Director of Prokhas Sdn Bhd, a Ministry of Finance Inc. company.
At this juncture, it is pertinent to explain how a traveler's RM1 is spent. According to its latest available Annual Report on its website, from March 1 to Dec 31, 2016, Mavcom incurred staff costs of RM8.7 million.
Big task ahead
It further paid RM570,000 in Directors' Fees. Mavcom had 11 board meetings during a 10-month period. Calculated loosely, each of the eight directors earned RM5,100 for attending each of the 11 meetings. The accounts also show that RM770,000 was spent on travel and accommodation.
Minister of Transport Anthony Loke–Fix the MAVCOM nonsense
Mavcom is not the only one that pays its directors lavishly. The Human Resource Development Fund (HRDF) pays each of its 18 directors RM2,000 per month and a one-off tuxedo allowance of RM3,000. (The Malaysian Anti-Corruption Commission pays members of it advisory panel RM300 each for attending monthly meetings.)
HRDF's funds come from employers who have to contribute one percent of their monthly payroll. The money is supposed to be used for the training of their respective staff but in the past, HRDF was involved in dubious diploma courses from the UK.
It also spent RM25,000 on an advertisement congratulating its then Minister Richard Riot on being conferred a 'Datuk' title!
Taxpayers expect at least a semblance of practicality, pragmatism and realism when their hard-earned money is expended. People are willing to pay RM1 for peace of mind when they travel, but certainly not for fat cats to pay themselves high salaries.
Similarly, employers expect their one percent levy to be used for training their own staff and not for directors to benefit at their expense.
There's a big task ahead for the new ministers to the review unrealistic salaries, allowances and perks to organisations under their purview. Mavcom and HRDF are just two examples.
There are scores of other agencies and a review will help save the government millions of dollars. Let not history repeat itself. It was the negligence of the board that led to colossal losses in the Port Klang Authority and the Port Klang Free Zone scandals.
Also, the government-appointed directors of the National Feedlot Corporation board were oblivious to the fact that monies meant for cattle farming were used to buy luxury condos.
R NADESWARAN has been campaigning for good governance for oer 30 years and expects the new government to emphasise on its cornerstones – transparency and accountability. Comments: citizen.nades22@gmail.com