May 10, 2018
Big Questions For Malaysia–What's Next after Change of Government?

by Mike Minehan
ideaschannel.com/index.php/analysis/2800-big-questions-for-malaysia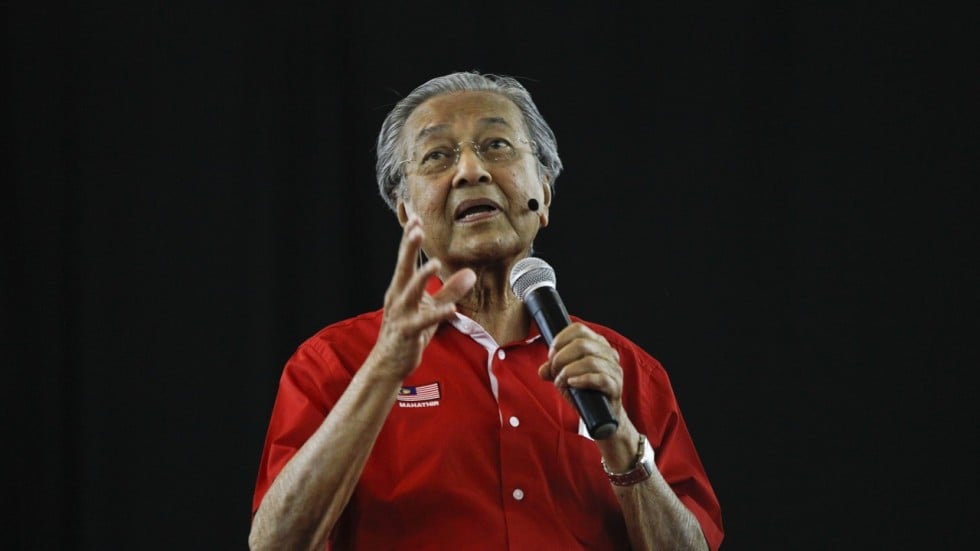 Malaysia's Prime Minister Elect, Dr. Mahathir Mohamad
The seismic shift that is the recent change of government in Malaysia raises more questions than it resolves.
These questions are:
1. How will the economic and social distortions caused by the former regime's preferences for powerful Malays be resolved? This group of powerful Malays are members of the majority ethnic group who were originally cemented into power by the new Prime Minister himself. How threatened will they feel now that they have lost power, and will their influence be diminished?
2. How will the defeated Barisan Nasional coalition be able to regroup into an effective opposition after six decades of uninterrupted rule and after persistent and prolonged accusations of corruption?
3. Will the former Prime Minister, Najib Razak, be prosecuted for corruption following revelations while he was in power that billlions of dollars had been siphoned from the State Investment Fund 1MBD? US investigators say that at least $4.5 billion was stolen from the fund by associates of Najib between 2009 and 2014, including $700 million that landed in Najib's personal bank account. The new Prime Minister Mahathir says he is not seeking revenge, but he qualified this statement by saying that those found to have breached the law will be prosecuted.
The missing billions from 1MBD made headlines around the world, and this issue is probably the major factor that motivated voters to change government. The BBC Malaysian channel explains:
But back to other questions about Malaysia that also need to be resolved:
4. Will the new Prime Minister Mahathir really allow Anwar Ibrahim to succeed him as Prime Minister in 2 years' time as he has promised? Anwar is currently in jail, serving his second sentence for sodomy – which he claims was politically motivated. Anwar was a former protege of Mahathir, but Mahathir had him jailed in 1999 when it seemed he was becoming too powerful and popular. Mahathir and Anwar joined forces in 2018 to defeat Najib, but this is a very unlikely political alliance with a very uneasy history.
5. Now that the Mahathir coalition has enjoyed such a resounding victory, will the role of the conservative Islamic party PAS be diminished?
6. Will Mahathir be able to reduce the cost of living in Malaysia? Corruption, and the higher cost of living brought about in part by Najib's introduction of a 6 per cent VAT-type goods and services tax, were the core of the new coalition's election platform. And if Mahathir can't reduce the cost of living (a virtually impossible task) how will voters react?
7. And finally, will a 92 year old (the age of the new Prime Minister) be able to defy time and grasp the reins of power effectively again? Can a nonagenarian live up to the weight of expectations now on his shoulders?
Interesting times…