May 8, 2018
Anwar's GE14 message: Help Dr M fix the country
GE14 | PKR de facto leader Anwar Ibrahim, in a pre-general election message, urged Malaysians to support Pakatan Harapan chairperson Dr Mahathir Mohamad's efforts to fix the country.
In the letter from the Cheras Rehabilitation Hospital where is recuperating, Anwar also explained his decision to cooperate with his former nemesis.
"From Cheras Hospital, under strict observation of prison guards, I urge you to stand with the people's movement to demand change in the 14th general election," the letter read.
Anwar said UMNO and BN were worried about his cooperation with Mahathir, and had even aired his past speeches attacking the former Prime Minister.
He admitted that his family was initially wary of the former prime minister, but they chose to prioritise the nation.
"Mahathir had proven his determination to the cause, accepted his past limitations, apologised and sacrificed his time and energy for the people and country.
"He has patiently faced UMNO and BN's insults and focused on strengthening the Harapan machinery.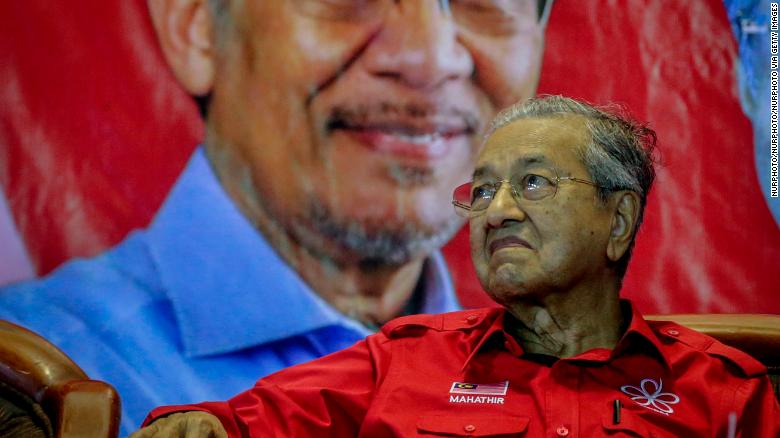 "I would like to urge the people to show support so as to allow him to fix the rot facing the country as a result of corruption and abuse of power by the UMNO-BN government under the leadership of Najib Abdul Razak," he said in the letter.
Anwar also slammed UMNO's fearmongering that Malays would be used by DAP.
"UMNO-BN is playing up racial sentiment, as it is unable to respond to the 1MDB and Felda scandals, as well as the people suffering due to the spike in prices of goods due to the introduction of the GST," he said.
Anwar stated that the people will decide the outcome of the general election, and that no money or tycoon, nor slander and propaganda could change that.
"In 24 hours' time, the country's future and the fate of our people are in your hands.Vote wisely and responsibly," he said.
Anwar is presently serving a jail term for sodomy, a charge he claims is politically motivated. He is expected to be freed next month.
Polling for the 14th general election will take place on Wednesday, May 9, 2018.