March 30, 2018
COMMENT | Not so long ago, food trucks were a craze here in Kuala Lumpur. I enjoyed their novelty as much as the next guy. But at some point, it occurred to me… these aren't new. We've had food trucks here almost as long as we've had trucks – lok lok, sugar cane, rojak and/or cendol, to name but a few.
Fake news is a little bit like that. It's entered out lexicon in a way that suggests it was invented when Donald Trump was elected President of the United States. The truth is, that stuff goes back way further.
One 28-year-old example of fake news comes from when Tengku Razaleigh Hamzah was accused by UMNO of having Christian leanings, simply because a young woman in Sabah put traditional Kadazan headgear on his head that apparently had a cross somewhere in its design. Some say it cost him the 1990 general election.
Existing laws sufficient
One criticism of these new fake news bills, both here and in Singapore, is that there already exist plenty of laws to deal with the spreading of misinformation or lies.
This is entirely true. There is no way a country like Singapore would not already have plenty of ways to slap you six ways to Sunday for publishing something even remotely untrue.
The manner in which all these countries are now jumping on the fake news bandwagon and enacting unnecessary new legislation suggests that this action is not borne out of any genuine commitment to truth and responsible journalism, but merely a "fashionable" excuse to ramp up repression.
In Malaysia at least, the new laws are horribly worded and give an insane amount of power to the state to literally define what is true and what is not.
Giving this power to institutions that do not have the best reputation with regard to integrity and impartiality, to say the least, seems little more than an extension of the crackdown on legitimate dissent and satire.
The echo chamber
While fake news isn't new, social media is – or relatively so, anyway. This basically means that now, like the AirAsia motto goes, everyone can publish fake news.
Apparently, nobody understands this new power better than Russian trolls – the people some say played a pivotal role in Trump's election. Cambridge Analytica has also apparently taken credit for that particular victory, citing its success in using data harvested from Facebook to guide micro-targeted political advertisements.
Amid these claims, I think what we should be most wary of regarding Facebook and other social media networks is the echo chamber effect.
I speculate that the success of the alleged Russian voter influence machine was predicated largely on the willingness of individuals to share material that appealed to them, and which they did not care to verify.
As our social media network often consists of people with similar views to us, what happens is that a lot of material gets bounced around similar networks – material that is often created and shaped with the explicit purpose of generating certain types of sentiment.
Over time, people often prefer platforms like Facebook, which essentially provides them with more of what they want to hear – either from like-minded people, or from microtargeted ads based on "psychographic" profiling.
Thus, a chamber where the same types of sentiment echo continuously back and forth.
What's in a forwarded WhatsApp message?
One of the more interesting, ironic things about the "fake news" craze is that it's used by every side.
In America, fake news probably helped get Trump elected. Simultaneously, "fake news" is also Trump's favourite battle cry against his critics – saying for example, that the reports of Russians meddling in the American elections is, in fact, fake news.
As the circle goes round and round, it's important not to think that it is only things we don't like that are "fake news," and that all other information that concurs with our pre-existing sentiment and views is genuine.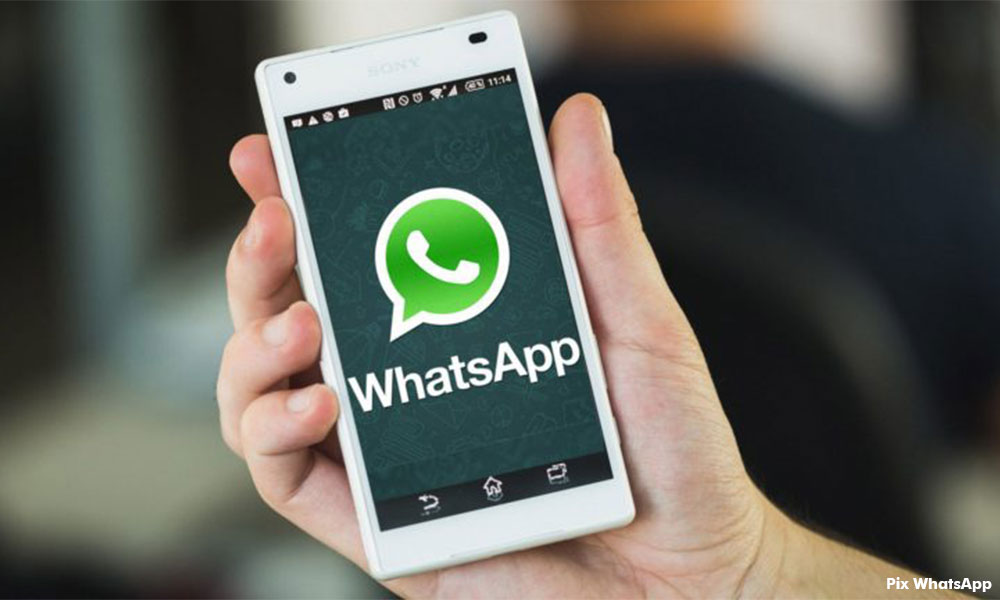 I likely share a number of demographic traits with your average Malaysiakini reader, and I speculate that many of you have received or forwarded material that is, essentially, fake news.
The examples I keep coming back to are material with an anti-Malay or anti-Muslim bent.
There are a couple of "favourites" that keep showing up again and again over the years. I think there's one talking about how great Japan is because they don't have any Muslims there.
Then, in the wake of the Robert Kuok controversy recently, there was another round of pro-Chinese, anti-Malay content circulating around again.
It's a little bit of an uphill struggle, dealing with older generations in particular perhaps, but we should all do our part to encourage moderation and to make it harder for those trying to play on old prejudices and manipulate our various echo chambers for less than sanguine reasons.
The importance of objectivity
Objectivity is not a particularly common trait among humans – not consistently anyway.It's not easy to expect people to self-police, and be aware of when they are becoming the target of manipulation, but that doesn't mean we shouldn't try.
Perhaps, just as we were expecting the impending demise of traditional journalism as a result of technological evolution, we are seeing that same evolution recreate a need for professional, objective and neutral, fact-based journalism.
If news organisations can, over time, develop a solid reputation for integrity and commitment to ethical journalism, I do hope and believe that over time, society will eventually self-correct and gravitate towards more reliable sources of information.
Of course, no change happens without sufficient pushing by people who care sufficiently. Let's hope enough of us will answer that call.