February 14, 2018
A new model of great-power relations?
Author: Editorial Board, East Asia Forum

http://www.eastasiaforum.org/2018/02/12/a-new-model-of-great-power-relations/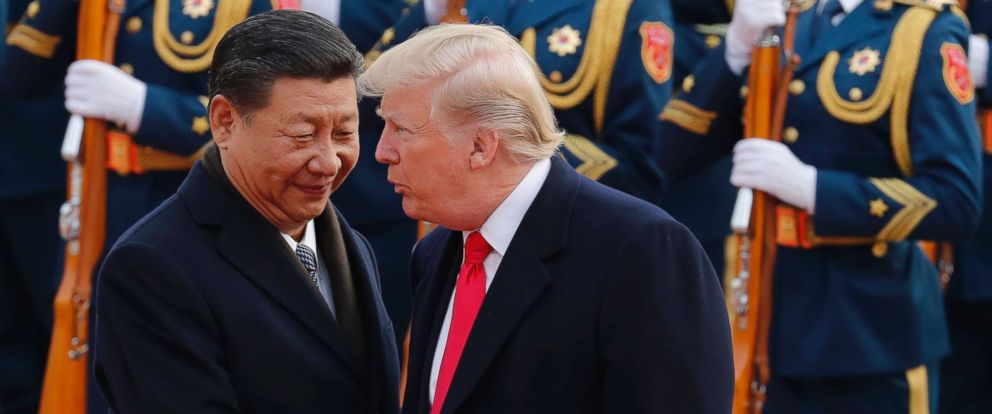 Asia's economic ascendancy over the past half century has depended on a period of remarkable regional peace and stability. This is not the natural order of the world: international relations theorist Hedley Bull reckoned that the natural order is prone not to stability but to chaos. The current international order was a product of political choice, framed fundamentally by the post-war choice to put in place the institutions agreed at Bretton Woods that guaranteed the evolution of an open, multilateral regime. This regime fostered both economic prosperity and international political stability among those who chose to sign on to it.
Asia will continue to prosper and be secure if that framework can be sustained, but for that to happen, the order must evolve. We have with little thought simply taken the current order for granted. The advent of Donald Trump, the potential disintegration of Europe and how these two events interact with the rise of China and other powers mean that taking this framework for granted is no longer tenable.
The 'peace' in Asia resulted from the situation that emerged in the early 1970s when China decided to follow Japan in accepting the United States as the primary strategic power in Asia and in emulating the West's modern economic development. That choice eliminated major-power rivalry as a source of tension and conflict in the region.
China's President Xi Jinping perhaps prematurely heralded a successor to the old model of great-power relations in his famous summit with America's then president Barack Obama at Sunnylands in June 2013. There the focus turned to China-US relations. Xi proposed to inject 'new momentum', not satisfied with short-term gains but rather striving for long-term mutual benefit and the achievement of a grand geopolitical win-win. The new model, Xi urged, would promote world peace and the stable development of the Asia Pacific.
The Obama leadership did not reject this notion outright, but never embraced it. Obama himself gave it no traction at all. The model appeared to give Beijing too much space in defining its own core geopolitical interests. Policymakers and analysts in Washington remained in denial about the seriousness of China's claim to more geopolitical space — a claim that had already become a reality because of China's new economic and political power.
The Trump administration's National Security Strategy has discarded all pretence at defining the Sino-American relationship in cooperative terms: it has now cast it in terms of the contest for global geopolitical supremacy in all theatres.
China may no longer accept American leadership as the foundation of the regional or global strategic order, but Beijing is now confronted with explicit rebuff of its new model of great power relations, which stresses cooperation among the major powers. Few, if any, in Asia or around the world want China to get all it wants: US leadership has served the region well and no one wants to live exclusively under China's shadow. But China is deeply embedded in the current global order both economically and politically, and it has accepted and incorporated into policies and institutions many tenets of the formerly US-led established international order.
John Kelly is now White House Chief of Staff
Kelly's successor Kirstjen Nielsen 
Not many would see China's engagement in the global system as an all-or-nothing game. The zealots in Mr Trump's team and a deep current in the political security community that are innocent of the connection between economic openness and political security would do well to calculate the costs to global prosperity of trying to extricate China's mutual engagement from the United States, it allies and partners.
The idea that Asia could be transformed economically by the biggest shift in the distribution of wealth in history without its also being transformed politically and strategically is a delusion. It would have been remarkable if China had not sought a bigger global role as its power has grown in the same way that every rising power before it has done. That it has sought such a small role relative to its weight and importance thus far has been remarkable and to the benefit of the international system (which has proven stubborn to change).
Given the stand-off, one might think that there is no future for a new era of great-power relations. Perhaps that will turn out to be so.
This week's lead essay by Zha Daojiong at Peking University reminds us that short of military conflict — which even the hawks in the Pentagon and a few fledglings in Ichigaya and Russell Hill baulk at openly advocating — the choice will not be entirely Washington's.
'It is not difficult to understand the United States' characterisation of China as "disruptive"', says Zha. 'It repeats US insistence on maintaining its own continuous primacy in the regional and global order'.
'US security elites across the ideological spectrum have for decades argued that the pillars of recent Chinese success are made in the United States', Zha notes. 'They argue that Washington carved out this path by letting China into the World Trade Organization and that it continues to facilitate China's success by providing their navies to help keep the Indian and Pacific oceans open for shipping in and out of Chinese ports'. But China had to deliver on the opportunity from its own starting point. And it has to find its own way through.
China has a right to choose its own path of development, given its own set of historical assets and liabilities, Zha insists. He concedes that some in Beijing are too enthusiastic about associating its 'unique path' with 'superiority' but notes that China rejects imposing its system of governance as a precondition for engagement through trade, investment or aid upon others around the world.
Zha's message is this: China should not be tempted to the take up the competition on the terms that Mr Trump and (more tentatively) some of America's partners appear to be spoiling for. It should stand back from the bully pit.
China would have the most to lose if it foolishly failed to put the new American security strategy rhetoric into proper perspective and to work hard at alleviating feelings of uncertainty about its intentions in Washington and elsewhere.
The EAF Editorial Board is located in the Crawford School of Public Policy, College of Asia and the Pacific, The Australian National University.