August 8, 2017
Whither the PLO–The Decline of the Palestinian National Movement
By Hussein Agha and Ahmad Samih Khalidi
Hussein Agha and Ahmad Samih Khalidi have been involved in Palestinian peace negotiations for three decades, and are senior associate members of St. Antony's College, Oxford, and co-authors of "A Framework for a Palestinian National Security Doctrine." Agha most recently carried out bac kchannel negotiations during the Obama Administration's failed effort to broker an Israeli-Palestinian peace agreement.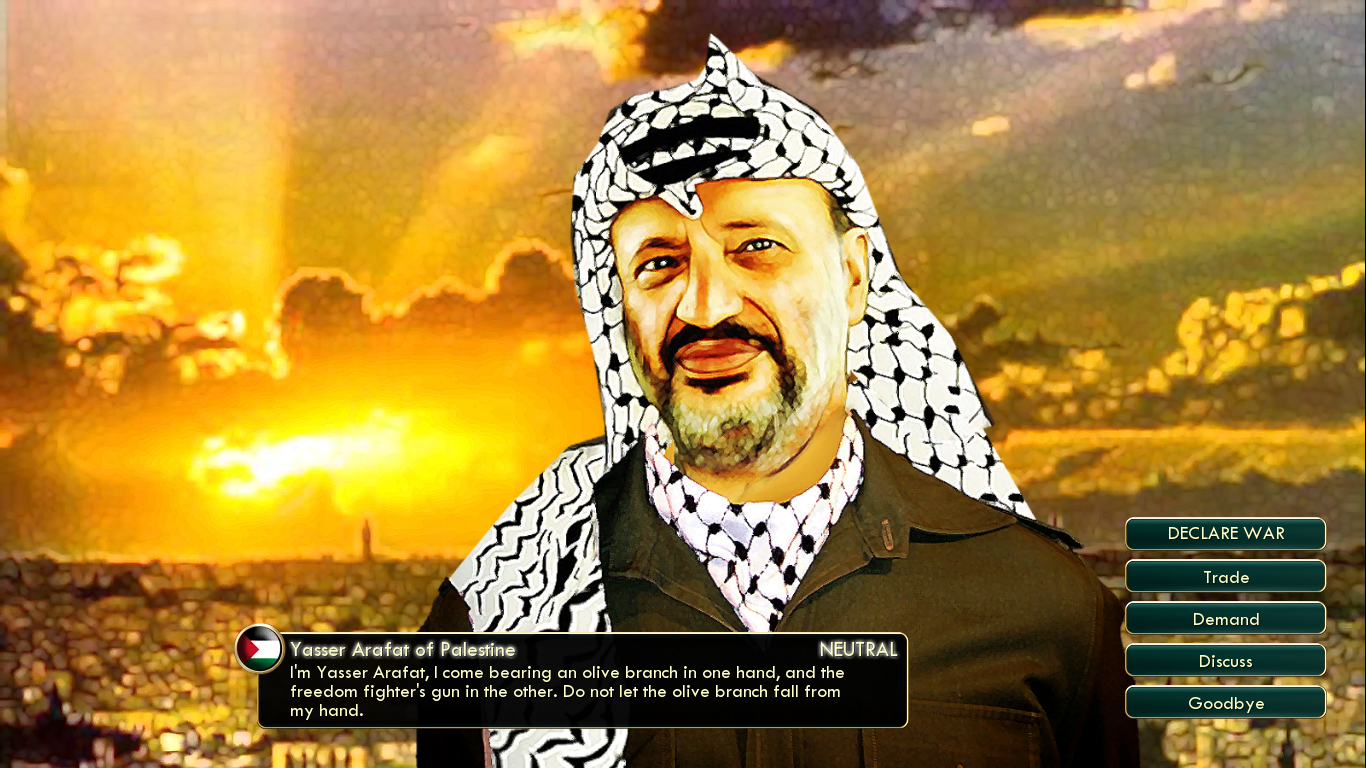 I come bearing an olive branch in one hand, and the freedom fighter's gun in the other. Do not let the olive branch fall from my hand.–Yassir Arafat
As President Trump prepares for yet another attempt to resolve the Palestinian-Israeli conflict, the ground is shifting under his feet. While Israel's willingness to offer an acceptable deal is increasingly open to question, with nothing to suggest that its terms are likely to soften with time, the Palestinians are sliding toward the unknown. With the slow but sure decay of the Palestinian political scene, the President of the Palestinian Authority, Mahmoud Abbas (Abu Mazen), represents the last slender chance for a negotiated settlement: he is the sole remaining national leader of his people with sufficient, if dwindling, authority to sign and ratify a deal. For President Trump and his team, as well as for all those seeking to end this century-plus-old conflict, there should be no doubt about the moment's urgency. After Abbas, there will be no other truly weighty representative and legitimate Palestinian leadership, and no coherent national movement to sustain it for a long time to come.
Over six days in late November and early December, 2016, Fatah, the Palestinian national liberation movement, convened its seventh congress in Ramallah, the de-facto capital of the Palestinian Authority. Despite the lengthy speeches and festive air, the conference did little to dispel what had become unmistakable: the slow expiry of a once vibrant movement. Long on show and short on substance, the meeting hardly touched on any of the mounting political challenges facing the Palestinian people. The Congress was no more than a confirmation of the current order and a reaffirmation of its total and unprecedented control over Fatah, the P.A., and its ostensible parent, the Palestine Liberation Organization.
In Fond Memory of Yassir and Madiba
Looking back, the 1993 Oslo Accords marked the Palestinian national movement's highest political accomplishment and the beginning of its slow decline. From then onward, the P.A. has been trapped between its original revolutionary mission as an agent for liberation and its new responsibilities as a proto-state, with its attendant civil, bureaucratic, and security establishments.
For a while, with its historic resistance leader at the helm, the national movement sought to reconcile its contradictory missions. But, with Arafat's death, Fatah lost not only the forefather and leader of its foundational militant phase but its very raison d'être. Without "armed struggle," the national movement had no clear ideology, no specific discourse, no distinctive experience or character. In the absence of a genuine and independent state, it was unable to transform itself into a ruling party, as, for example, the African National Congress did, in South Africa. It remained incomplete and suspended: a liberation movement not doing much liberating, locked in a fruitless negotiating process, and denied the means of government by a combination of Israeli obduracy and its own inadequacies.
With the passing of Arafat and most of his colleagues, Fatah's ability to hold its fractured parts together waned. The social and political milieu of the West Bank and Gaza—steeped in clannish and personal influences—highlighted local fiefdoms and deep-rooted tensions. Severed from its history in the lands of exile, and without a rationale to supersede its original liberationist impulse, Fatah became mired in narrow and parochial turf wars. This was, in turn, compounded by its leaders' failure to attract new blood. Unlike the experience of exile that formed a unifying Palestinian bond, that of the territories never managed to produce viable leaders who could forge a truly national enterprise out of highly localized components. The powerful pull of local ties made it almost impossible for a Hebronite to have a genuine popular base in Ramallah, or for a Gazan to have a credible say in the West Bank….
READ ON:  http://www.newyorker.com/news/news-desk/the-end-of-this-road-the-decline-of-the-palestinian-national-movement