November 17, 2016
APEC beyond economic cooperation
by Ippei Yamazawa, Hitotsubashi University and Toshiya Takahashi, Shoin University
Brexit and refugee problems in the European Union have caused uncertainty for economic integration, but APEC's renewed commitment to it will provide some impetus to the global economy. While APEC is regarded primarily as a diplomatic opportunity for regional leaders, APEC's achievements, based on wide-ranging government–business collaboration, provide it with the possibility to expand its role and help nurture regional stability.
APEC began in 1989 as a series of meetings among foreign and economic ministers in Asia and the Pacific. Invigorated by the European Single Market in 1992 and the conclusion of the GATT Uruguay round of negotiations in 1993, the United States, as APEC's chair in 1993, created the leaders' meeting to discuss the creation of a free trade area across Asia and the Pacific. The Bogor Declaration in 1994 set out a roadmap for trade liberalisation by 2020.
APEC's economic integration has not made linear progress despite early high expectations. The 1995 Osaka Action Agenda, which combined voluntary trade liberalisation with facilitation and technical cooperation, provided concrete measures for achieving the Bogor Goals, but the Manila Action Plan a year later resulted in only small-scale trade liberalisation. Attempts at early voluntary sector liberalisation also failed in 1998.
In the face of the Asian financial crisis, expectations of APEC's economic integration decreased substantially. By the 2000s the WTO's Doha Round negotiation began, while free trade agreements proliferated across Asia.
Since then APEC has adopted a modest strategy centred on trade facilitation and technical cooperation, and economists and the media have lost their interest in its message of economic integration. Some of the member economies that were unsatisfied with voluntary liberalisation formed the P4 group, which later expanded to become the Trans-Pacific Partnership (TPP).
But legally binding trade liberalisation did not make much progress in the 2000s. The Doha Round negotiation remains deadlocked even after its 15-year effort. The TPP was finally concluded in 2015 but its ratification has been delayed and is now in question. In the European Union, economic integration is highly developed, but opposition to its centralised decision-making and flows of labour from later-developed member countries shadow its future.
In contrast, APEC's pragmatic and flexible approach to trade liberalisation has succeeded in areas like customs procedures, business mobility, and standards and conformance. The 2001 Shanghai APEC summit declared an intention to reduce trade transaction costs by 5 per cent in five years. This was achieved through various task forces composed of governmental officials and the business sector. The Busan APEC summit in 2005 announced another 5 per cent reduction that also succeeded.
They fought over Trade
APEC has provided a program for economic and technical cooperation over small and medium industry development, structural adjustment and food safety that has not been achieved through other economic institutions. And it has contributed to Asia's globalisation, starting in the 1980s and becoming the East Asian economic miracle by the 1990s. The rapid economic rise of countries like China and Vietnam can also be attributed in part to their involvement in APEC.
But APEC's role in sustaining regional stability should be re-evaluated. Prosperity is a condition for peace. So is an increase in economic transactions. APEC has served regional peace and stability through prosperity and economic connectedness, though it does not deal with security issues directly.
APEC's open membership worked for mitigating ideological and political dividing lines in the Asia Pacific after the end of the Cold War. Its early acceptance of ex-communist countries such as China in 1990 and Russia and Vietnam in 1998 promoted the liberalisation of their markets and opened the door to their acceptance in the WTO. Both China and Taiwan's participation showed that APEC's identity was beyond political confrontation.
APEC's wide-ranging framework for talks and its flexibility in liberalising markets helps create political background for further regional cooperation. Voluntary liberalisation allows members to compromise with domestic opposition. The APEC experience shows that different positions on economic issues can be mitigated through continuing talks rather than renouncing them, and this learning can be applied to non-economic issues.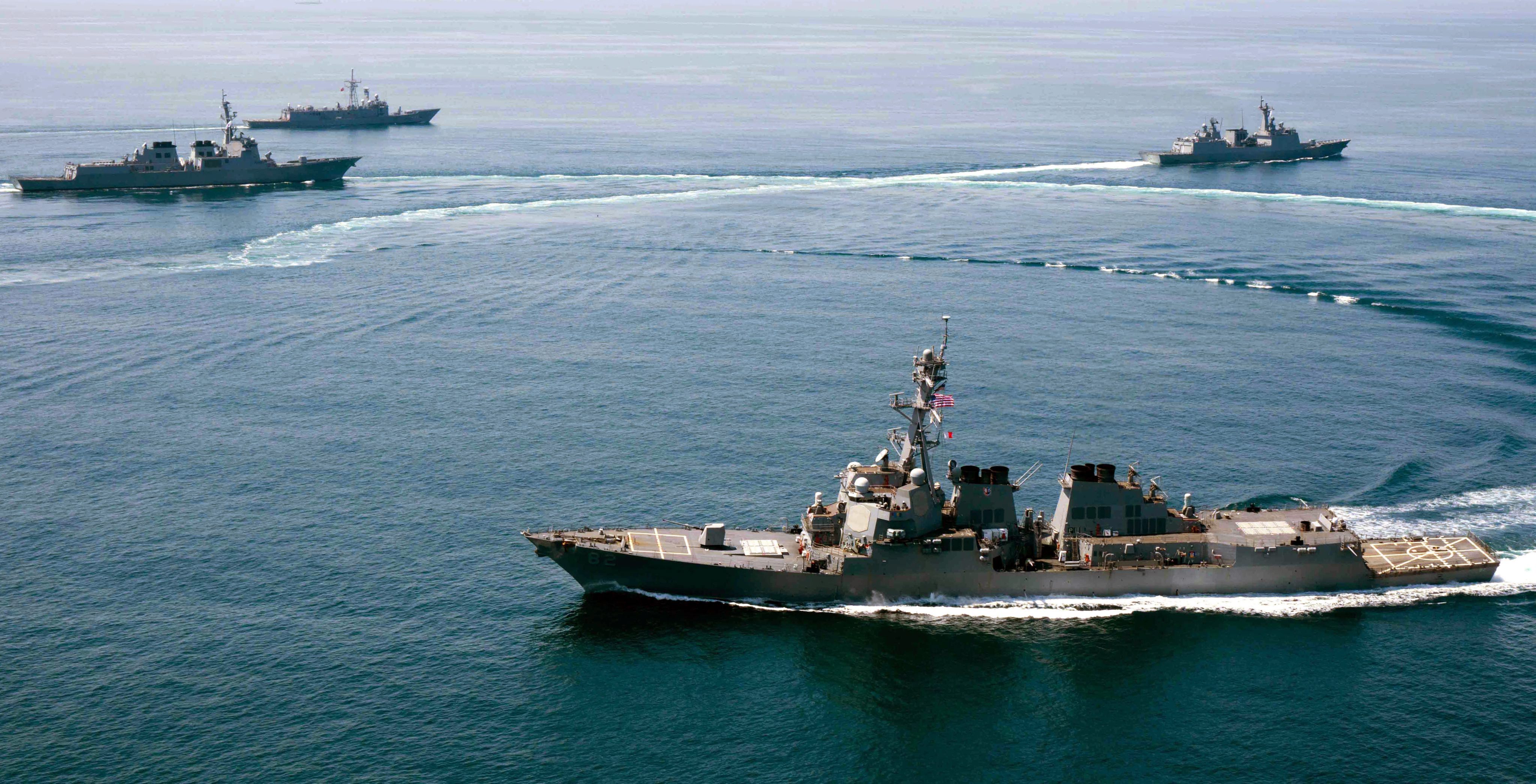 The South China Sea
Asia and the Pacific today face military build-up and unresolved conflicts in the Korean Peninsula, the South China Sea and the East China Sea. The APEC approach to reconciling differences provides the basis for resolving security and political confrontations in the region. While it is an economic institution, these political functions — which are the product of its twenty-eight-year history — should be remembered and reinvigorated with the aim of developing a regional consensus for 'peace by talks'.
Ippei Yamazawa is Emeritus Professor of International Economics at Hitotsubashi University, Japan.
Toshiya Takahashi is Associate Professor at Shoin University.