October 23, 2016
COMMENT: Dean Johns has always been a succinct, lucid and thoughtful writer. I enjoy his articles and am a proud owner of his books. I am also grateful to him (and Steven Gan and Premesh Chandran of Malaysiakini) for allowing me to host his pieces like this one on this blog to reach my discerning readers in 206 countries, near and far.
Two of a Kind from the same Era
Dean is 70 and I am 77. He is an Australian and I am a Malaysian (not a bigoted UMNO Melayu). Yet intellectually, we  are no different. Born in the same era, we share a passion for Malaysia. We see its potential. Regrettably, we are also witnessing its systemic destruction by a kleptocratic regime under Malay leadership of the worst kind.
Time is not one our side. Both of us are at our journey's end. For far too long, indeed very long, he and I have been bystanders. In recent years, our patience has run out.
We have grown very critical of the UMNO-led Malaysian government led by the most corrupt Prime Minister who goes by the name of Najib Razak.  As a result, Dean and I are using our pen to push for change. It is a long shot, no doubt, but change may yet happen when Malaysians finally wake up their amnesia.
We can longer tolerate the nonsense. Dean and I " find it somewhat interesting to wonder how much longer it will take the majority of Malaysians to finally lose all interest in tolerating, let alone supporting and voting for this accursed regime, and start living in more enlightened times". We are at our wits' end, trying to seek an explanation for this indifference (the tidak apa mindset).–Din Merican
Interesting Times
by Dean Johns
Malaysian Official 1
"May you live in interesting times", as we all know, is widely alleged to be an ancient Chinese curse in which the word 'interesting' is ironically intended to be interpreted in the negative sense of 'troubled'.
But apparently there is no more evidence for the contention that this saying is actually either ancient or Chinese than there is for its implied proposition that there have ever been times in human history that were other than interesting in the sense of troubled, if not outright tragic, for at least some people, somewhere.
Or, indeed, fundamentally, for all people everywhere, in light of the apparent fact that only we humans, of all living creatures, are uncomfortably aware of the interesting reality that we will all inevitably die.
Thus we struggle to sustain our life-forces for as long and greedily and powerfully as possible, ferociously competing both individually and, paradoxically, as cooperative members of competing families, clans, tribes, races, classes, clubs, ideologies, political parties, systems of government and nation-states.
And perhaps most interestingly of all, a good many if not the majority of us strive to cheat death, or at least to pretend that earthly death is not really the end, with the illusion that some imagined deity or another, and self-identification as one of his/her/its devotees, will somehow ensure us eternal survival.
Given urges, illusions and delusions as confused and conflicted as these, it is as inevitable as death itself that each of us lives in times rendered interesting as in troubling or tragic by everything from or own inner turmoil and interpersonal antipathies to outright civil, sectarian, international and even world wars.
However, this observation leads to the thought that the apocryphal ancient Chinese curse under consideration here should be extended to "may you live in interesting times… and places".
Because it strikes me, as the end of my life grows more imminent, that though I have most certainly survived through some horrifically interesting times, I have been fortunate to experience most of them from a quite uninteresting and thus relatively safe distance.
In other words, I have been more of a spectator than a participant in most of the most interesting times I have lived through, and so have luckily lived long enough to see some times and places turn from extremely negatively to very positively interesting.
For example, I was born into one of the most tragically interesting of relatively recent times, the 1939-45 Second World War, but as an infant I was both blithely ignorant of this horrific event, and, then located as I was in Melbourne, Australia, about as far from its ravages as it was possible to be.
Similarly, I was too young as well as too far away to participate, as many of my fellow Australian citizens were sadly fated to do, in the subsequent Korean War and Malayan Emergency; too married and too distant in Sydney to be caught-up in the woeful war in Vietnam; and too old as well as far-distant to be involved in more recent armed conflicts on such far-flung battlegrounds as East Timor, the Gulf, Iraq or Afghanistan.
Bad-interesting becoming good-interesting
I have been fortunate, too, to be able to witness if not directly experience the fact that many of the places in which life has formerly seemed, and indeed actually been, about as bad-interesting as can be, have surprisingly become as good-interesting as they could possibly get.
In the 70 years or so of my lifetime, for instance, nations like Germany and Japan have transformed themselves from insufferably and fatally interesting examples of the evils of Fascism into positively fascinating case-studies in peaceful prosperity.
A Much Admired POTUS
Somewhat similarly, the former USSR, which US President Ronald Reagan rightly dubbed 'The Evil Empire', long ago collapsed under the weight of its own economic ineptitude, thus freeing most of its so-called 'satellites' in Eastern Europe from its tentacles.
Donald Trump's Soulmate
Though unfortunately Russia itself remains interesting in the alleged ancient Chinese accursed sense, thanks to its President Vladimir Putin's apparent determination to keep the place more interesting for his oligarch and other criminal cronies, as well as for criminal client-states like al-Assad's all-too-interesting Syria, than for Russia's ordinary citizens.
And appropriately enough, as the (mis)attributed source of the ancient "may you live in interesting times" curse, China remains as negatively interesting as ever, thanks to its fake designation as a 'people's' republic despite the fact that it remains all-too-obviously a dictatorship of a corrupt capitalist party that still, interestingly, claims to be communist.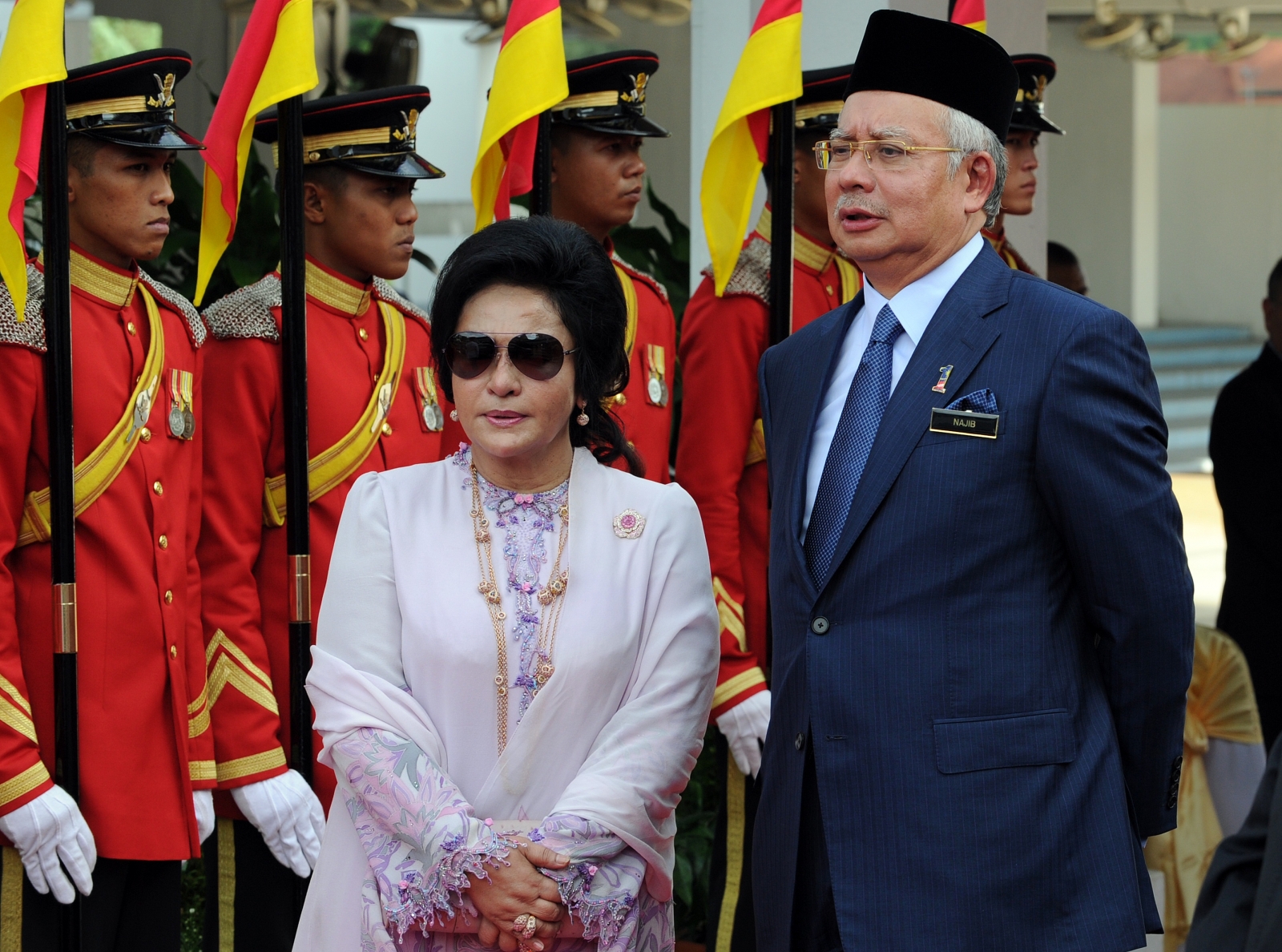 I hope Malaysia can be spared of this menace
Meanwhile, as long as this column is for Malaysiakini and thus must at least mention Malaysia, it has to be said that life continues to be interesting in the same old, same old dreary way as it has been for five centuries or so under a series of colonisers including the Portuguese, Dutch, British, Japanese, then British again and now the self-styled putras of UMNO-BN.
I miss Saloma and P. Ramlee–Din Merican
Interesting, in other words, only by virtue of the fact that the powers-that-be have so long and so comprehensively stacked the nation's institutions in their favour as to get away with stealing not just the principal of the people's cash and publicly-owned resources, but the interest into the bargain.
Though I have to confess I also find it somewhat interesting to wonder how much longer it will take the majority of Malaysians to finally lose all interest in tolerating, let alone supporting and voting for this accursed regime, and start living in more enlightened times.