June 4, 2016
There is no entertainment this  weekend except for this sombre piece of music by Wolfgang Amadeus Mozart, Requiem in tribute to the Late Muhammad Ali, the Greatest Boxer of my generation and a great human being.–Din Merican
The Passing of Iconic Muhammad Ali

, 74, The Greatest Boxer of my Generation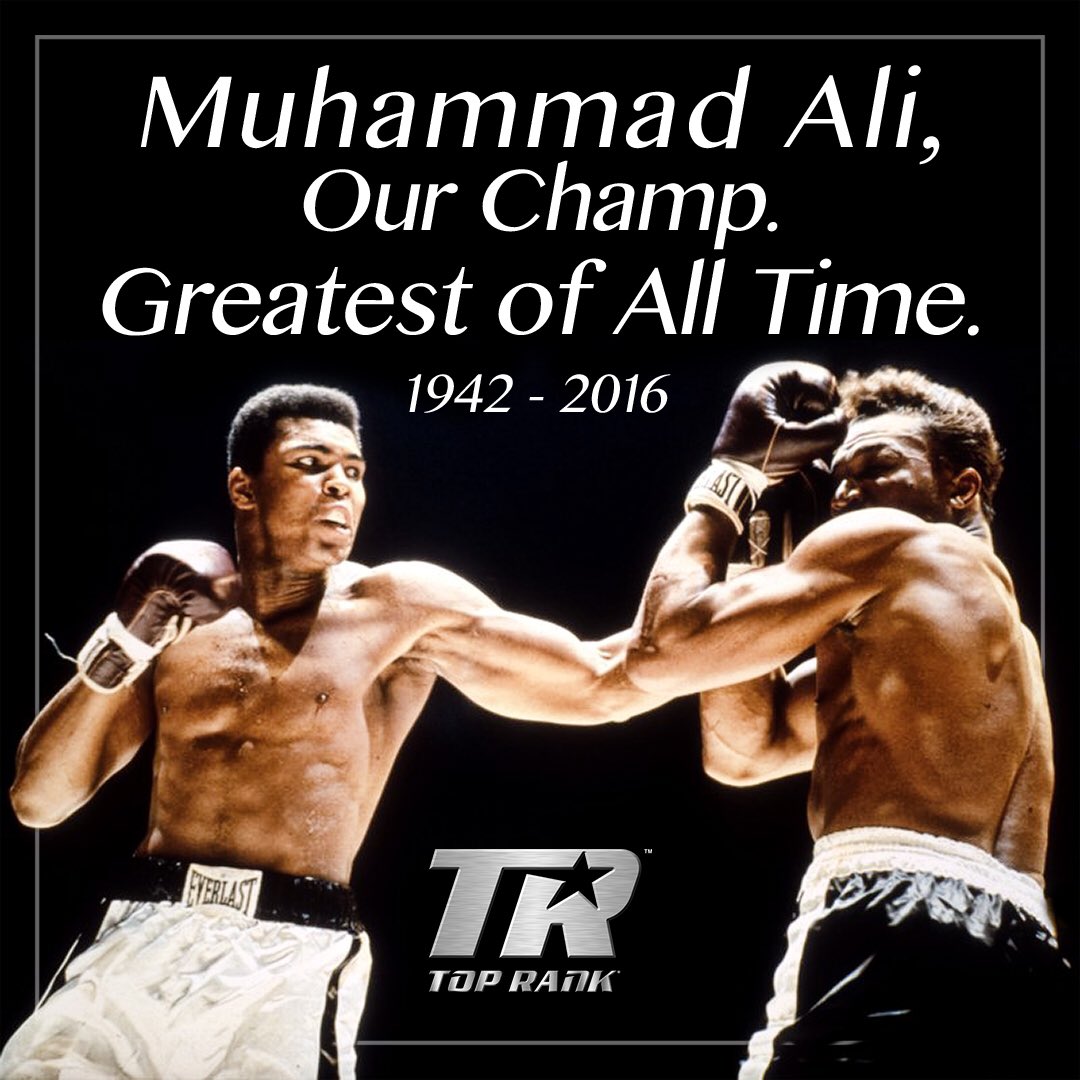 by  Steve Almasy, Madison Park and Joe Sutton, CNN
http://edition.cnn.com/2016/06/03/us/muhammad-ali/index.html
Muhammad Ali, the legendary boxer who proclaimed himself "The Greatest" and was among the most famous and beloved athletes on the planet, died Friday in Phoenix, a family spokesman said.
Ali had been at a hospital since Thursday with what spokesman Bob Gunnell had described as a respiratory issue. "After a 32-year battle with Parkinson's disease, Muhammad Ali has passed away at the age of 74.>
The three-time World Heavyweight Champion boxer died this evening," Gunnell said in a statement. "The Ali family would like to thank everyone for their thoughts, prayers, and support and asks for privacy at this time." Ali's daughter Hana Ali said her father was the a "humble mountain."
Don King, the boxing promoter who was every bit as brash as Ali, told CNN that in his mind Ali will never die."His spirit will go on forever," he said. "He's just a great human being, a champion of the people, the greatest of all time."
Even as the former champ battled Parkinson's, he had the same love for life and people, King said. Parkinson's disease, which primarily affects a patient's movement, is a "progressive disorder of the nervous system," according to the Mayo Clinic.
"His spirit was solid as ever," King said. "He wasn't the man who'd take defeat. Defeat wasn't in his vocabulary."
The Ali sense of humor was displayed in an old photo tweeted by Oscar De La Hoya, who won titles in six weight classes."RIP @muhammadali, a legend who transcended sport and was a true champion for all. #thegreatest #MuhammadAli," De La Hoya wrote above an image of Ali whose mischievous eyes proudly watched as his right hand made rabbit ears behind the "Golden Boy's" head.
In recent years, Ali had largely stayed out of the public spotlight. In his last known appearance, Ali appeared at Parkinson's fundraiser April 9 in Phoenix, according to the Arizona Republic. A photo posted by the newspaper showed Ali wearing dark sunglasses.
He once was known not only for his athletic prowess as a three-time heavyweight champion but also for his social activism.
Ali was born in Louisville, Kentucky, as Cassius Clay in January 1942. He began boxing as an amateur when he was 12 years old and in 1964 became heavyweight champion with a knockout of Sonny Liston. That year he joined the Nation of Islam and changed his name.
Ali's sparkling career was interrupted for 3½ years in the 1960s when he refused induction into the U.S. Army during the Vietnam War and was convicted of draft evasion. The Supreme Court overturned the conviction. Ali was prepared to go to prison, King said."
He stood his ground on who he was. They took him to all kinds of trials and tribulations," King said. "He'd rather go to jail than break what he believed in."During his boxing hiatus, Ali used his fame and popularity to speak out about racism in America.
America honours Muhammad Ali –The Greatest Boxer
NBA legend Kareem Abdul-Jabbar called Ali a friend and a mentor. "At a time when blacks who spoke up about injustice were labeled uppity and often arrested under one pretext or another, Muhammad willingly sacrificed the best years of his career to stand tall and fight for what he believed was right,"
Abdul-Jabbar (above) wrote on Facebook. "In doing so, he made all Americans, black and white, stand taller. I may be 7'2″ but I never felt taller than when standing in his shadow."
Ali went on to win the heavyweight title twice more before retiring for good in 1981.
Ali also was hospitalized in January 2015 with a urinary tract infection. He was hospitalized in December 2014 with pneumonia. Funeral services will be held in Louisville, Gunnell said.
CNN's Jason Hanna contributed to this report.